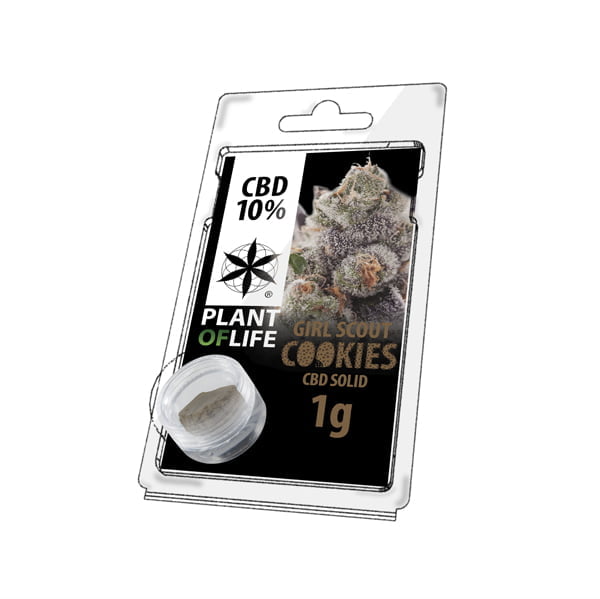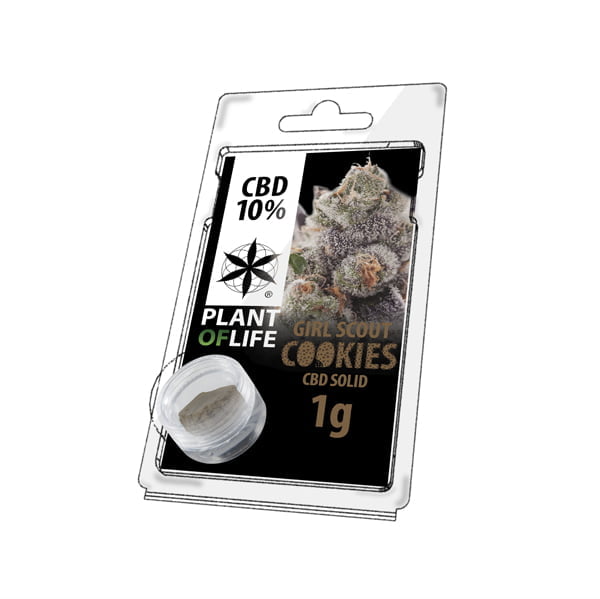 Plant of Life CBD Solid 10% Girl Scout Cookies (1g)
€6,95
Beschrijving
Extra informatie
Beschrijving
Durban 'Poison' For OGs
The Girl Scout Cookies cannabis strain results from a cross between the well-known OG Kush and the Durban Poison, both of which have won numerous accolades. Today, it is one of California's most popular and best-selling kinds. Its chocolate biscuit flavors and fresh and minty hemp scents are surprisingly impressive for a hybrid strain that has only recently entered the CBD market. This resin, which contains 10% CBD and is made from the most extraordinary Girl Scout Cookies plants, is a more compact and potent form than the traditional flowers. It does not contain THC (tetrahydrocannabinol) and is thus nonnarcotic.
A Resin For Everyone
This 10% CBD version is very well-balanced and suitable for all consumers. Neither too potent nor too weak, the Girl Scout Cookies 10% CBD resin can be consumed at any time of the day, as its effects remain mild and pleasant. While it gives a general sense of well-being. Moreover, research has shown that the CBD contained in this Girl Scout Cookies Resin may also help soothe the mind. It accomplishes this by reducing stress and worry. Because this resin is rather stimulating, your customers can continue to execute their regular duties with efficiency and productivity even when entirely relaxed.
Give your customers these sweet, fruity, menthol, and chocolate flavors reminiscent of cookies in our wholesale Plant of Life CBD Solid 10% Girl Scout Cookies.
NOT a psychoactive substance/narcotic material
Ingredients: CBD hash from EU-certified cannabis plants, terpenes of the "Girl Scout Cookies" variety.
Extra informatie
| | |
| --- | --- |
| Gewicht | 0,02 kg |
| Inhoud | 1g |
| Merk | |
| Afmetingen | 13,5 × 8 × 1,5 cm |
| CBD (%) | |