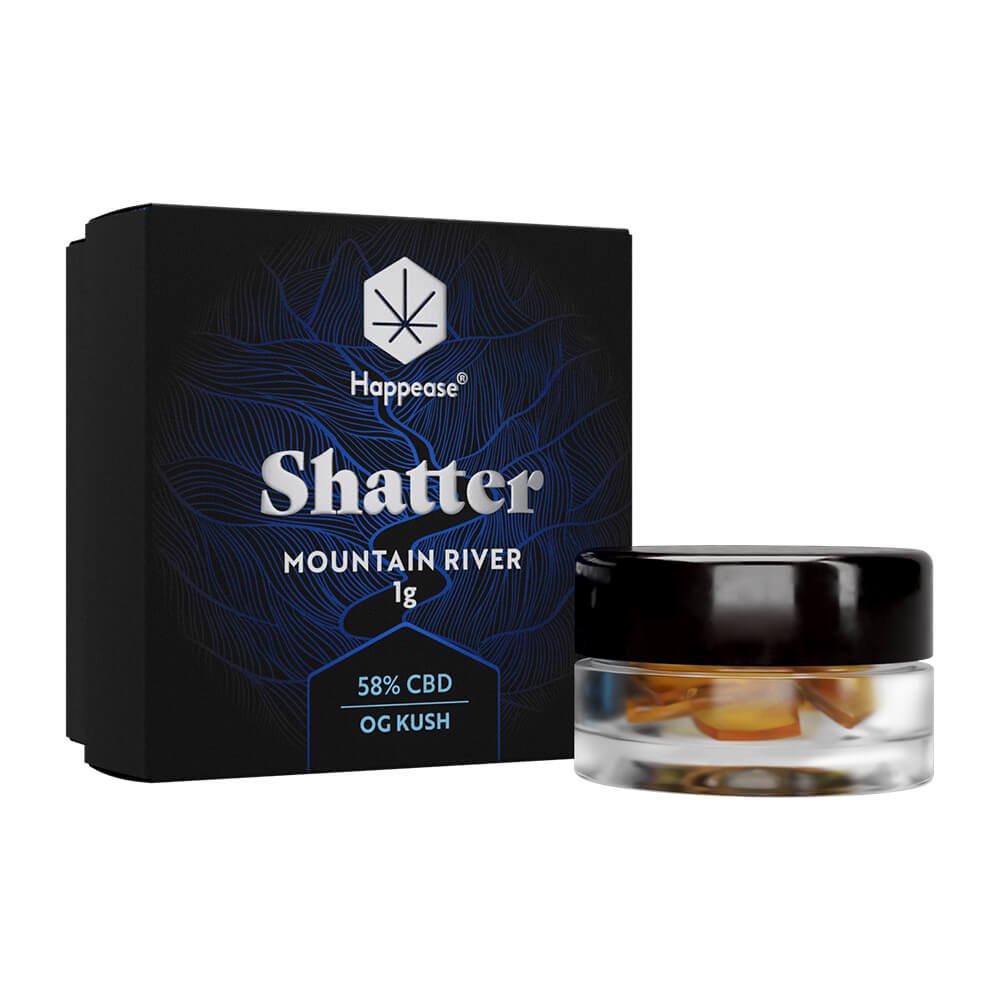 Happease Extracts Mountain River Shatter 58% CBD (1g)
€21,95
Beschrijving
Extra informatie
Beschrijving
Cannabis Fans Love Amber Glass. This Is What It's About.
There are lots of great CBD concentrates on the market, but then there's Shatter – an exceptionally pure form of CBD concentrate perfect for users who value the purity and quality of their products. The Mountain River Shatter has a woody and earthy aroma, identical to that of the flower. Lovers say it reproduces the profile of the OG Kush. Studies confirm the benefits of CBD in elevating mood and reducing anxiety and fear. Happease's Mountain River shatter contains 58% of CBD, and it's free of THC, so we could say, it would give an exceptionally relaxing feeling.
Happease has created a product that easily gets the attention of every cannabis fanatic, by maintaining a temperature that gives the shape and purity of amber glass. It looks like an amber glass and has a candy-like texture, although the ultimate consistency of the shatter depends on its temperature. Your customers will find that it could look more like thick honey when heated but becomes glassy when cooled.
Purchase our wholesale Happease Extracts Mountain River Shatter 58% CBD. At Simply Green, we provide super green prices on our high-quality wholesale products to keep you and your customers coming back for more.
Why CBD Shatter?
Mountain River Terpene incorporates OG Kush into its formula. It is a famous hybrid variety with a distinctive earthy, piney, and woody aroma that is well known for its relaxing and calming properties. It is ideal for customers looking for a refreshing product. Purchase this product today, to serve your customers who would consider adding CBD shatter to their favorite products.