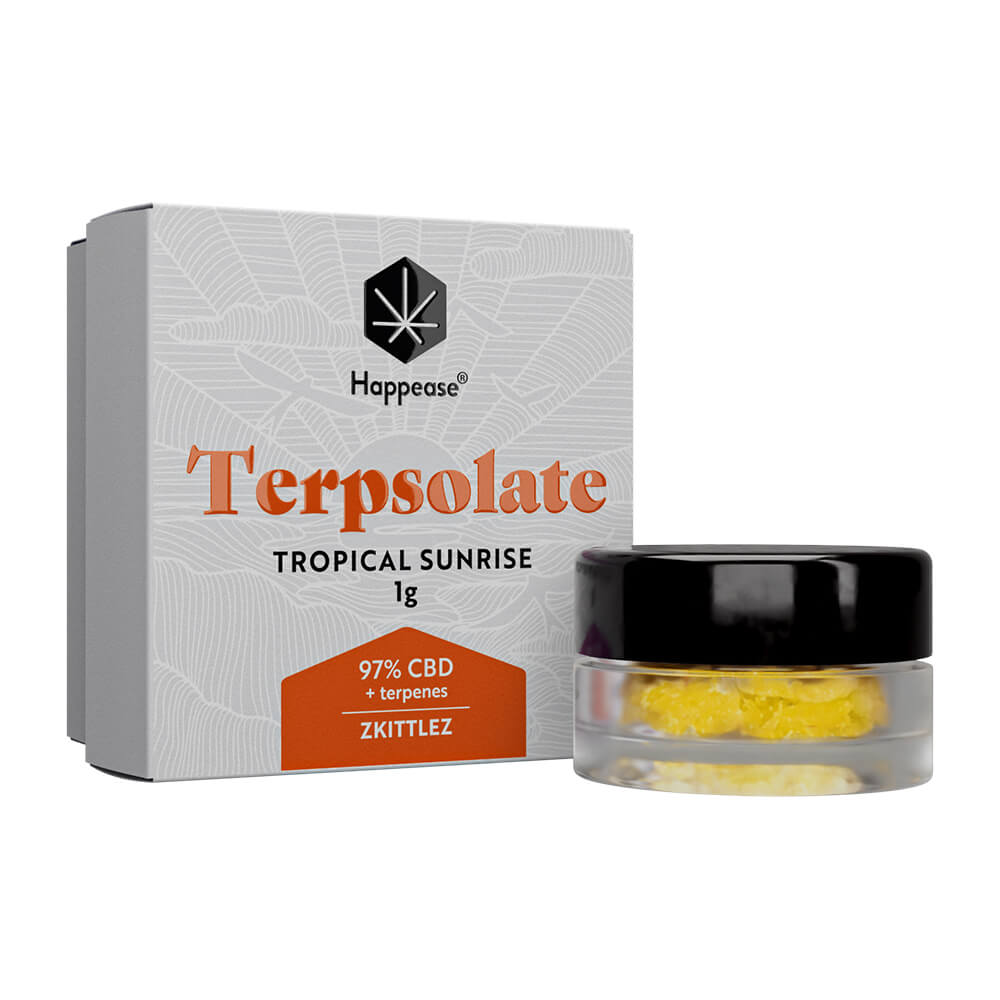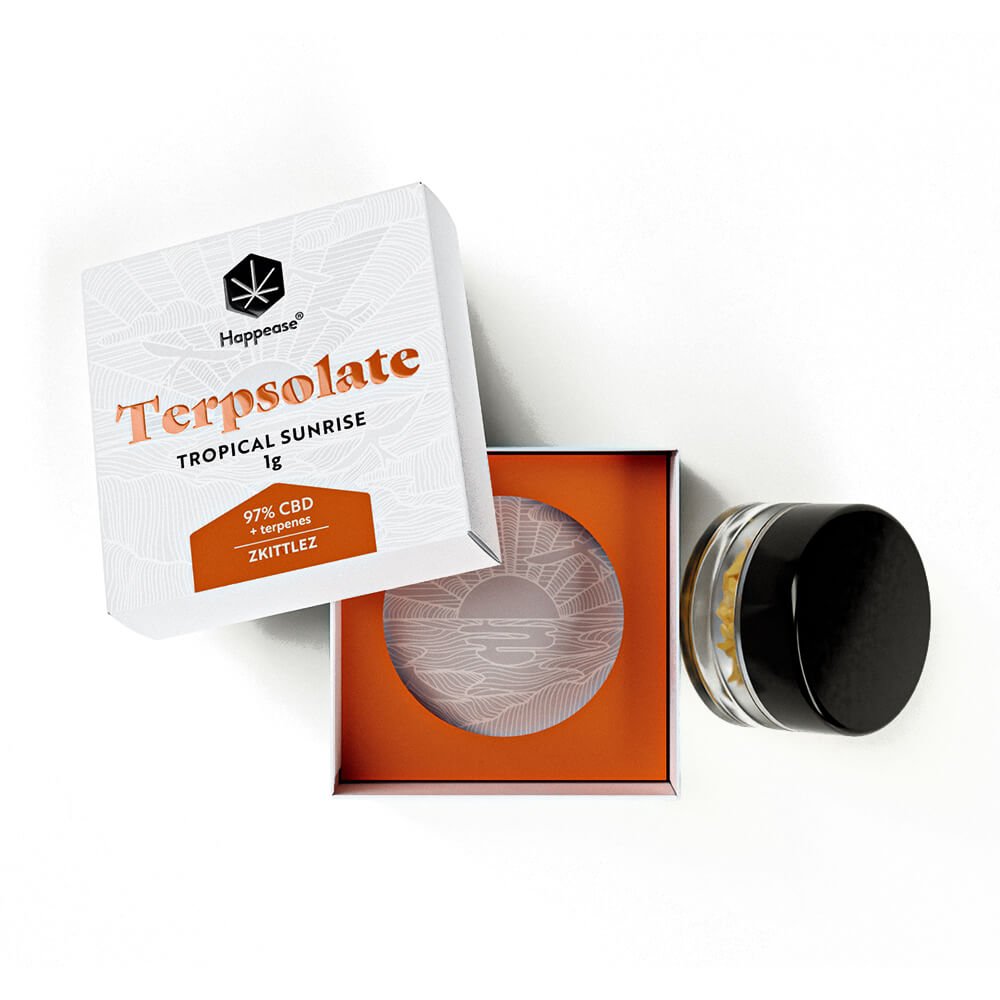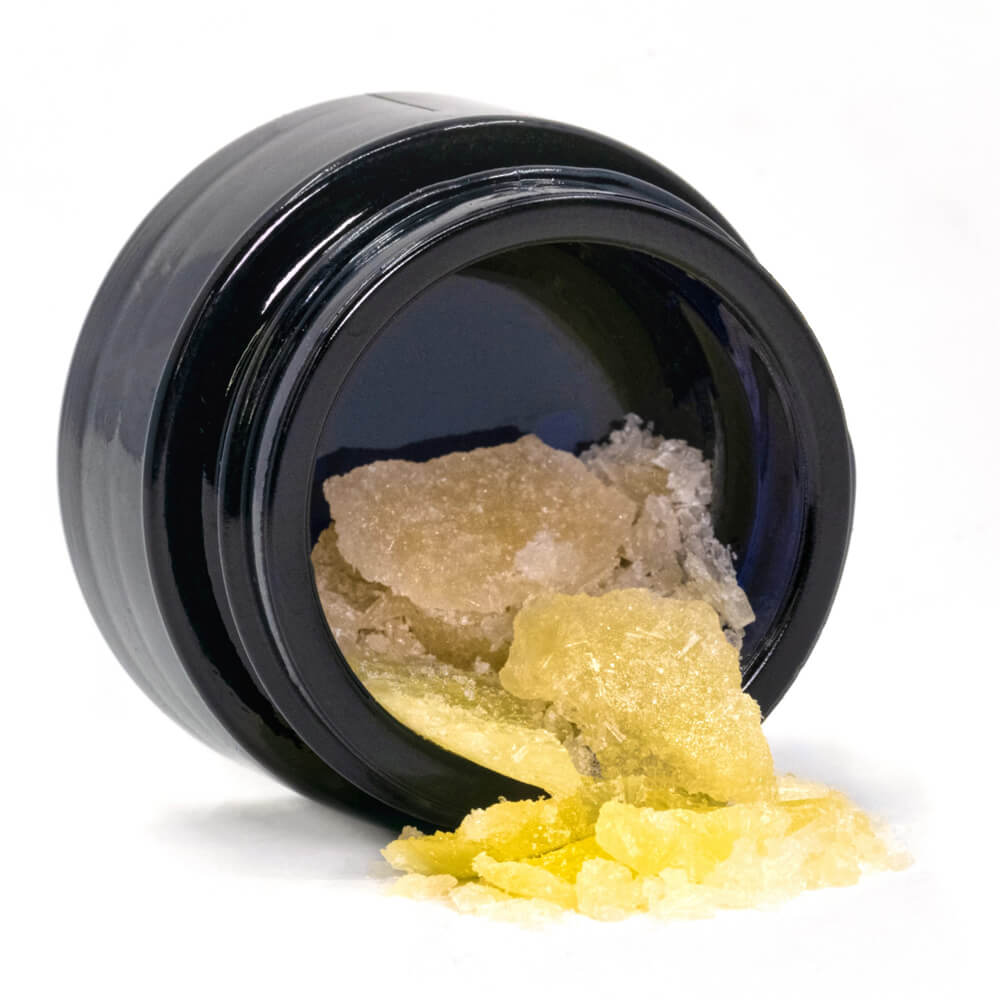 Happease Extracts Tropical Sunrise Terpsolate 97% CBD + Terpenes (1g)
€10,95
Beschrijving
Extra informatie
Beschrijving
Why's The Terpsolate Getting So Popular?
Based on studies, the benefits of CBD for humans are potentially incredible in reference to inflammation, chronic pain, and even anxiety. Terpsolate provides an alternate means to enjoy the therapeutic benefits of CBD, without THC, the psychoactive compound of cannabis. The Tropical Sunrise Terpsolate is an in-demand product with 97% CBD, free of THC.
97% CBD means potential super high effects, which of course could bring more calm, soothing, and relaxation to the body. Terpsolate is one of the most recent derivatives of cannabis, prepared by adding the purest CBD isolates to the desired terpene. The terpenes employed in production are of good grade, and that's why we're talking about a high-quality product. Your experienced customers will be happy to swipe this product off your shelves. Purchase our wholesale Happease Extracts Tropical Sunrise Terpsolate 97% CBD at our premium wholesale prices.
One More Thing About Terpenes
Terpsolate is made for cannabis fans who enjoy the THC-free extracts and terpene aromas. Terpsolate is getting so popular amongst cannabis lovers because it offers a balanced experience for customers. Your clients will enjoy a unique, uniform aroma since all these compounds are individually infused in a raw diamond in order to obtain a perfect synergy during ingestion. In order to obtain the Terpsolate, the Happease brand has individually selected each terpene and Phyto-complex compound on the basis of an aroma analysis. Terpenes alter the senses of smell/ Adding them to a product improves and enhances the scent for the consumer.
The terpene limonene is the most abundant in our Strawberry field formula. It is characterized by a wide range of citrus aromas, including Citrus peel, juniper, and peppermint. Shop with us today to add a trending Terpsolate to your range.