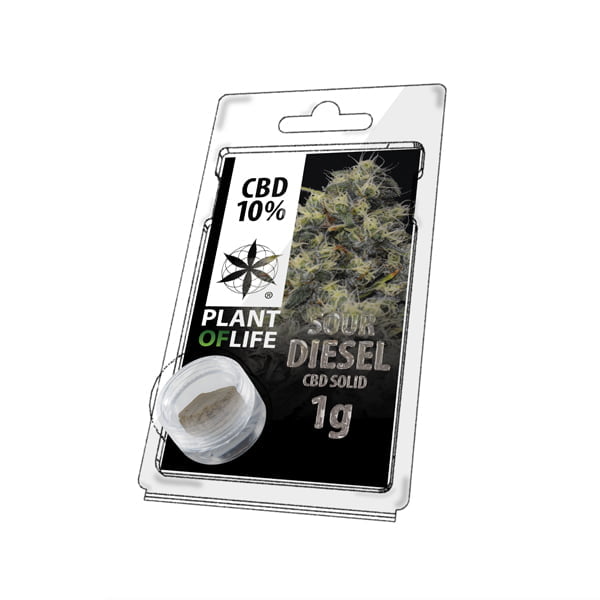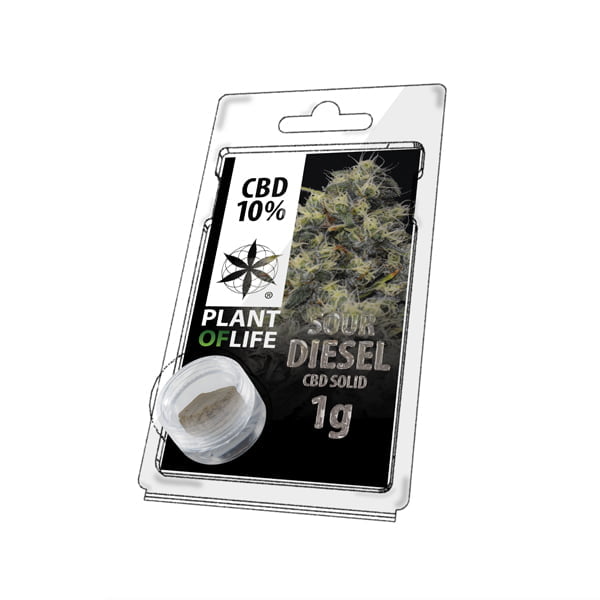 Plant of Life CBD Solid 10% Sour Diesel (1g)
€6,95
Beschrijving
Extra informatie
Beschrijving
The Four-In-One Power Pack
This cannabis strain with character, Sour Diesel, originated from California. It results from a genetic cross between 4 potent strains: Shiva, Diesel, Hawaiian, and Northern Light. So, of course, the result is brilliant, the aromas are exceptional, and the effects are intense. Sour Diesel is an amazing blend of Skunk and fuel. Give your customers intense sensations, strong fragrances, and an experience of full flavors with our wholesale Plant of Life CBD Solid 10% Sour Diesel
It does not contain THC (tetrahydrocannabinol), so your customers don't have to worry about psychoactive effects. But it is packed full of cannabidiol benefits and therapeutic properties. The Sour Diesel variety is famous for its fuel-like flavor that appeals to most consumers. Unlike the general opinion, the scent of diesel fuel is delightful. Some may even say captivating. Then, there's also a unique Skunk part that offers lemon and earthy flavors all combined together to provide your customers a most pleasing episode.
The Calming Yet Stimulating Benefits Of CBD Sour Diesel
At 10%, the CBD level is perfect for gently discovering the soothing properties of Sour Diesel resin. All of these benefits have been tested and confirmed through several lab types of research. It will keep your customers feeling mentally at ease and released from the accumulated stress. Yet, they will remain clear-headed, focused, and full of energy. It is truly an invigorating strain that offers a feeling of general well-being, nurtures creativity, and increases focus. It also works as a powerful pain reliever, causing mild physical relaxation for several hours.
Plant of Life CBD Solid 10% Sour Diesel features
– Variety: Solid
– Flavor: Sour Diesel
– Brand: Plant Of Life
NOT a psychoactive substance/narcotic material
Ingredients: CBD hash from EU-certified cannabis plants, terpenes of the "Sour Diesel" variety.
Extra informatie
| | |
| --- | --- |
| Gewicht | 0,02 kg |
| Inhoud | 1g |
| Merk | |
| Afmetingen | 13,5 × 8 × 1,5 cm |
| CBD (%) | |