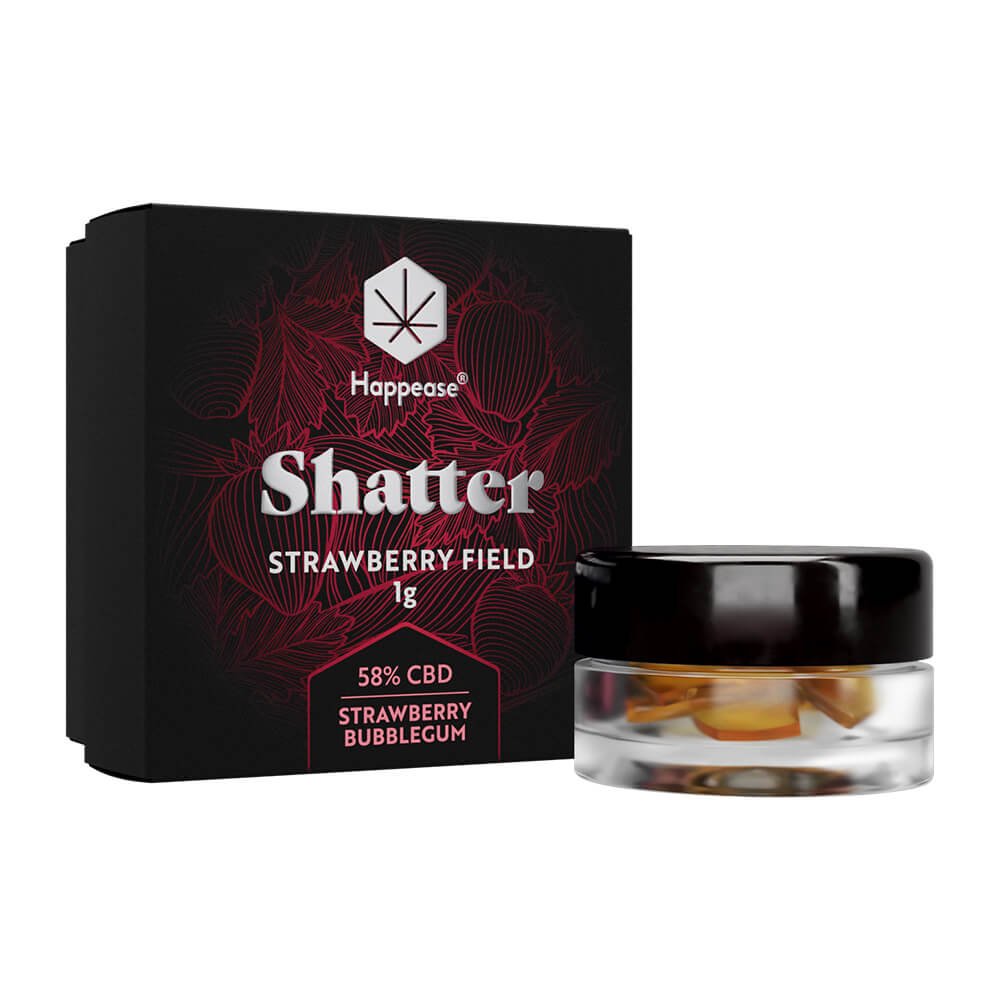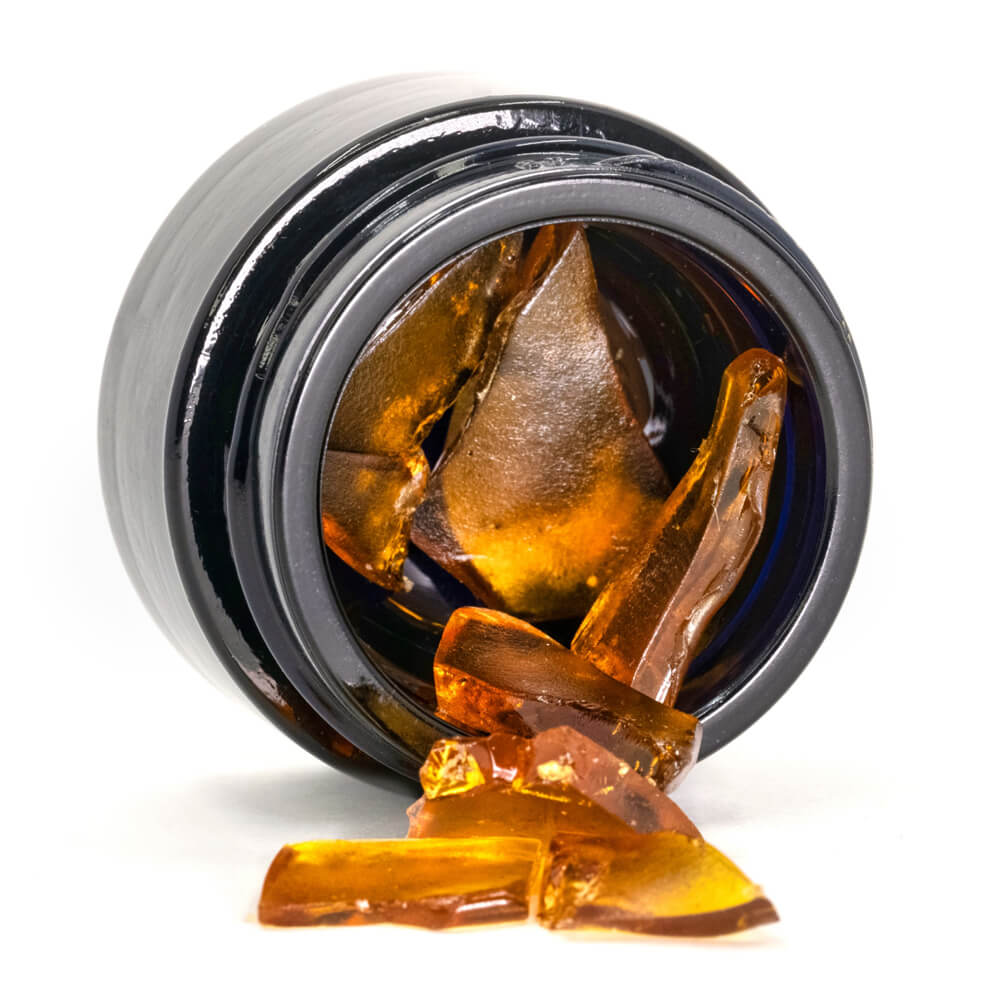 Happease Extracts Strawberry Field Shatter 58% CBD (1g)
€21,95
Beschrijving
Extra informatie
Beschrijving
The Strawberry Field Is Special
Happease has created its very own Strawberry field experience, for those who have never experienced the euphoria of taking a stroll through a strawberry field. What could be more enticing to consumers? This fruity blend is a hybrid of Strawberry Bubblegum and Ghost OG terpenes – combining their properties for a great experience. Studies corroborate the incredible benefits of CBD, so said that your customers only will need to sit back and relax with Happease's Strawberry Field Shatter extract. Add shatter concentrate to your fan-favorite range of CBD products. Purchase our wholesale Happease Extracts Strawberry Field Shatter 58% CBD today, at amazing wholesale prices with guaranteed, sweet profit margins.
The strawberry field is unique because of Limonene, the most abundant terpene in the formula. It is characterized by a citrusy, lemony, and orange aroma and is also found in citrus rinds, juniper, or peppermint. According to research from the Library of Medicine, Limonene is praised for its antianxiety, anti-cancer, and digestion properties. It can help you elevate your mood and reduce stress.
The Presence Of Shatter Makes It Even Better.
Shatter was created thanks to a specific and special process of extraction. To obtain this pure form of CBD it is necessary to maintain a temperature as well as a specific pressure, which will make it possible to obtain a paste of an amber glass aspect. Once heated, the Shatter will then take the appearance of very thick honey. The Shatter of Strawberry field contains 58% of CBD.
Shop with us today! Get our wholesale Happease Strawberry field Shatter Extracts to give your customers the perfect product for a difficult day. The potential health benefits will definitely keep them coming back for more.