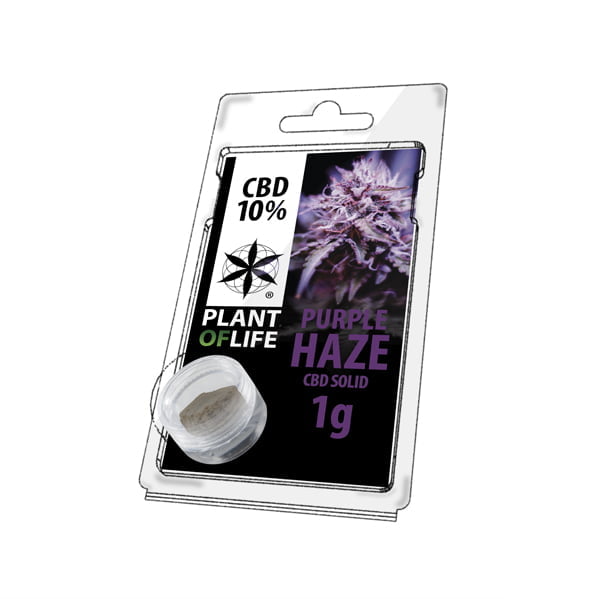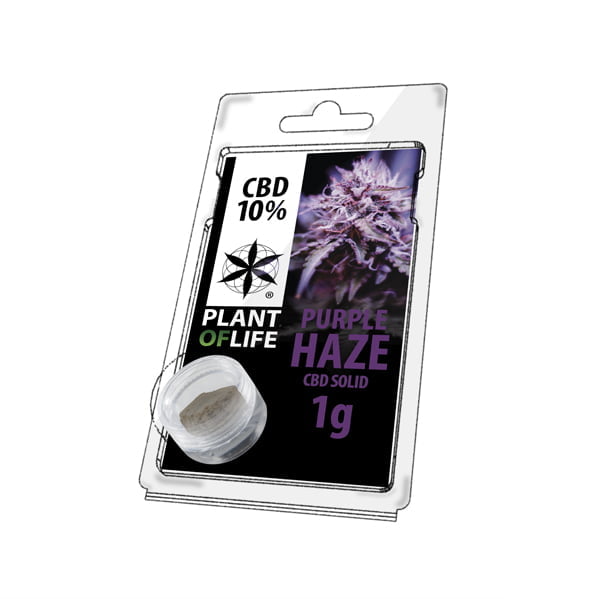 Plant of Life CBD Solid 10% Purple Haze (1g)
€6,95
Beschrijving
Extra informatie
Beschrijving
CBD Resins Rock'n'Roll Star
Created in the 60s, the Purple Haze is a variety of hemp popular for its mesmerizing purple buds. So mesmerizing that Jimi Hendrix, a rock'n'roll legend, titled his song "Purple Haze" in 1970. This contributed to the international success of this inevitable variety in Dutch coffee shops. As the result of a genetic cross between Thai Haze and Dutch Skunk, the Purple Haze is a variety that has a lot of fragrant aromas, visual appeal, and numerous therapeutic virtues to offer your customers.
Stay Stress-Free With Purple Haze
Purple Haze is appealing to the eye and worth every cent spent on it. Its floral smell and fruity flavors have been particularly praised for long decades. It has a scent reminiscent of wild fruits, with some earthy undertones. Purple Haze CBD resin will appeal to enthusiasts who enjoy the scents of nature. Specialists have discovered the incredible benefits of CBD on stress factors and calming benefits. This purple Haze resin is potent enough to soothe your customers while keeping them active and clear-headed, thanks to its Sativa dominance and 10% CBD content. Purple Haze is very beneficial for persons suffering from stress and anxiety since it soothes the mind and effectively reduces nervous tension.
CBD Purple Haze is ideal for both your regular and new customers who want something to reduce bodily aches. Get our wholesale Plant of Life CBD Solid 10% Purple Haze and keep your customers motivated and resourceful to complete their everyday duties.
NOT a psychoactive substance/narcotic material
Ingredients: CBD hash from EU-certified cannabis plants, terpenes of the "Purple Haze" variety.
Extra informatie
| | |
| --- | --- |
| Gewicht | 0,02 kg |
| Inhoud | 1g |
| Merk | |
| Afmetingen | 13,5 × 8 × 1,5 cm |
| CBD (%) | |