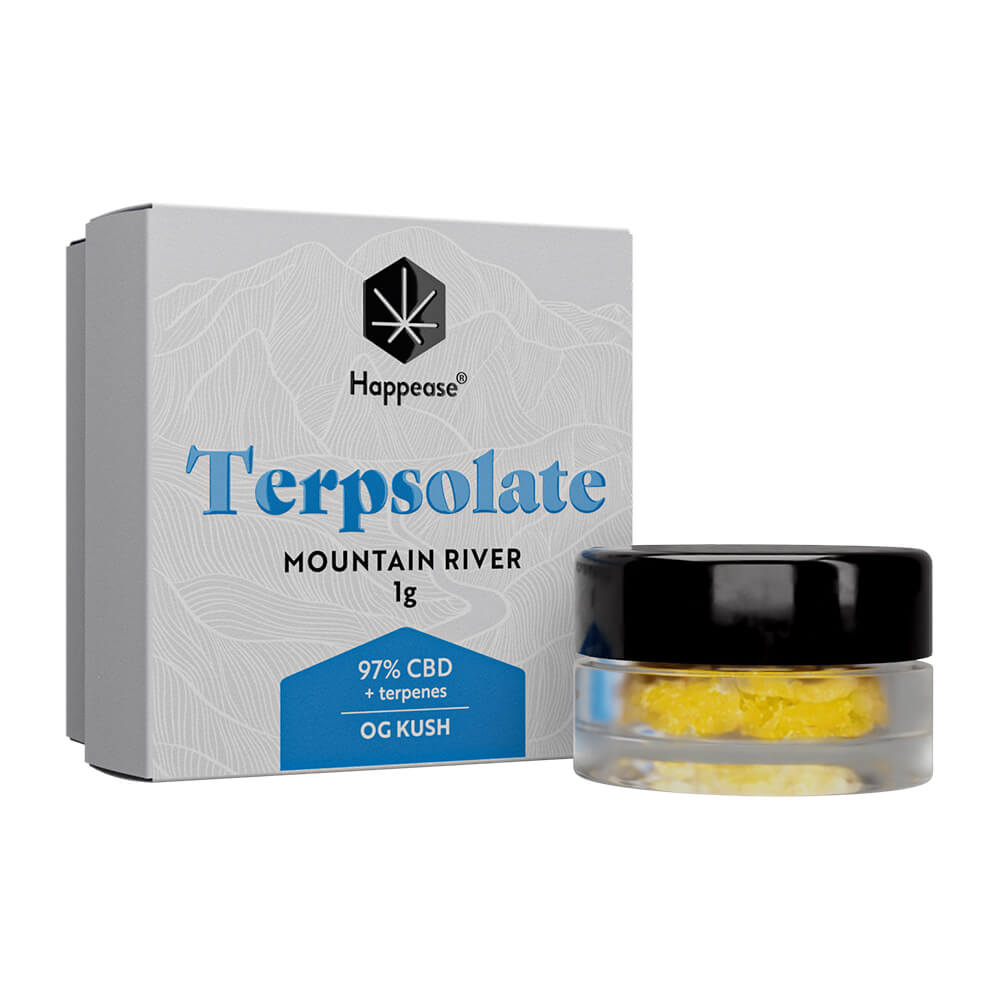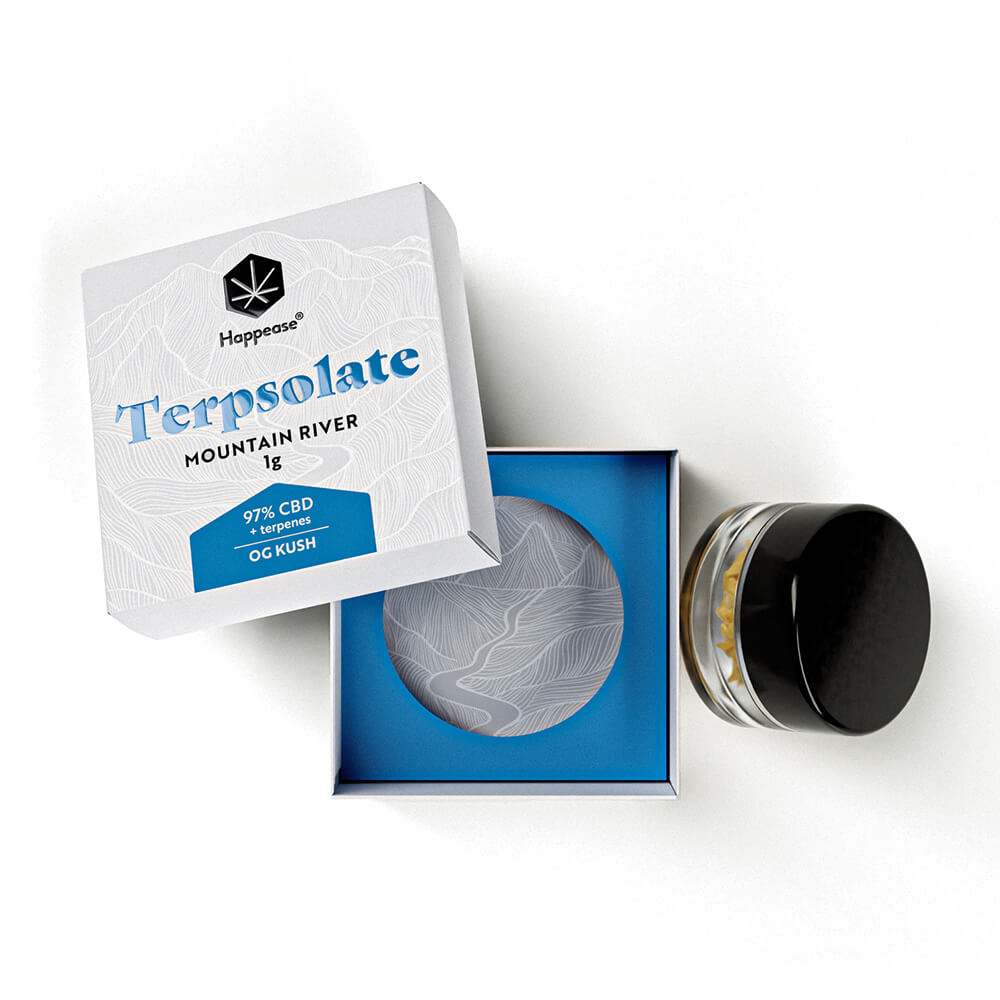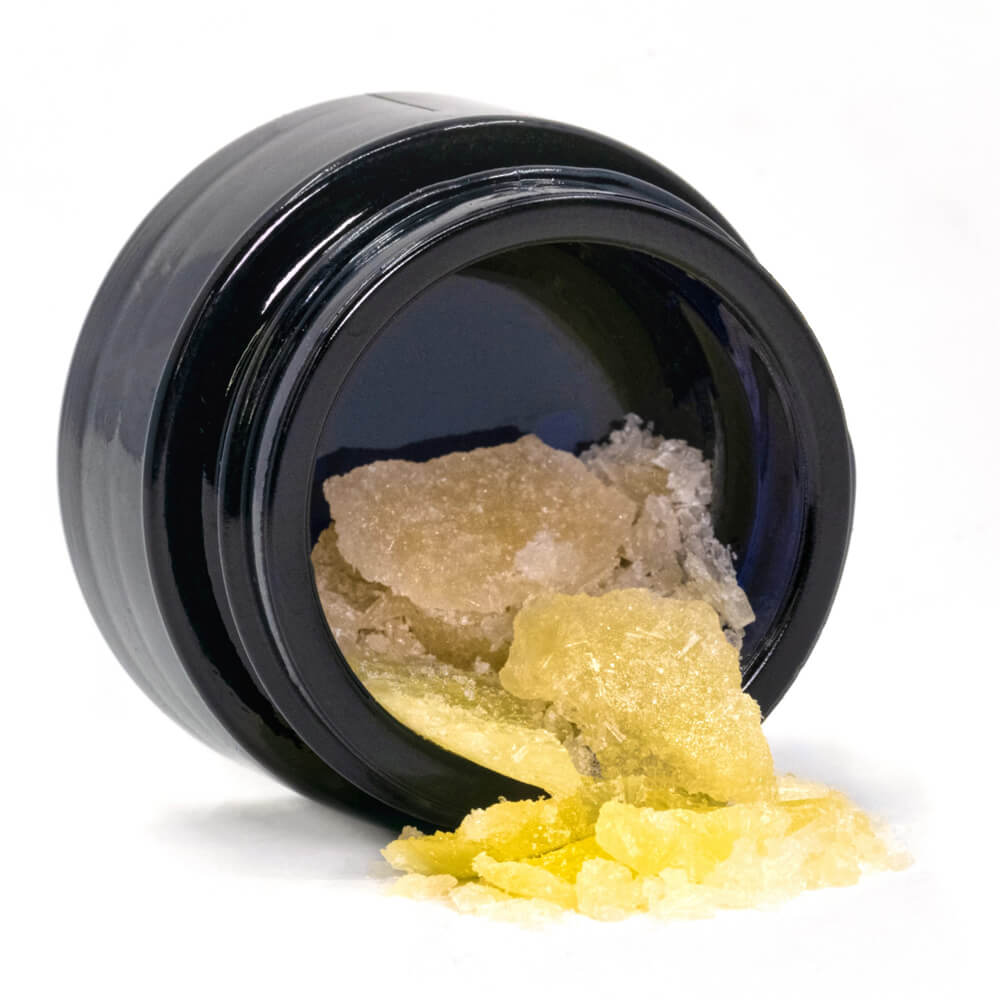 Happease Extracts Mountain River Terpsolate 97% CBD + Terpenes (1g)
€10,95
Beschrijving
Extra informatie
Beschrijving
Quality Makes the Mountain River Terpsolate Special
Studies confirm the benefits of CBD in elevating mood and reducing anxiety and fear. This is CBD at its peak! If you'd want to offer your customers a product that expresses the best of CBD, at the peak of its potential; the Mountain River Terpsolate is simply the outright option.
Based on the previous studies, with 97% of CBD, the potential benefits of this terpsolate could be as intense and effective as your customers would like. At Simply Green, we provide a range of extract Terpsolates from the famous Happease brand, to give you quality CBD products at amazing wholesale prices that beat the market standards. Purchase our wholesale Happease Extracts Mountain River Terpsolate 97% CBD + Terpenes (1g). Happease's complex production process ensures that these extracts are made with no chemicals, no thinners, and no solvents.
All About Terpenes
The Mountain River Terpsolate has the terpene profile of the OG Kush. Thanks to the terpenes, the concentrated brings an awe-inspiring sight that instills feelings of relaxation and strength, pure sentiments only nature can provide. Add this exceptional cannabis concentrate to your range; place your order now, to benefit from our premium wholesale prices.