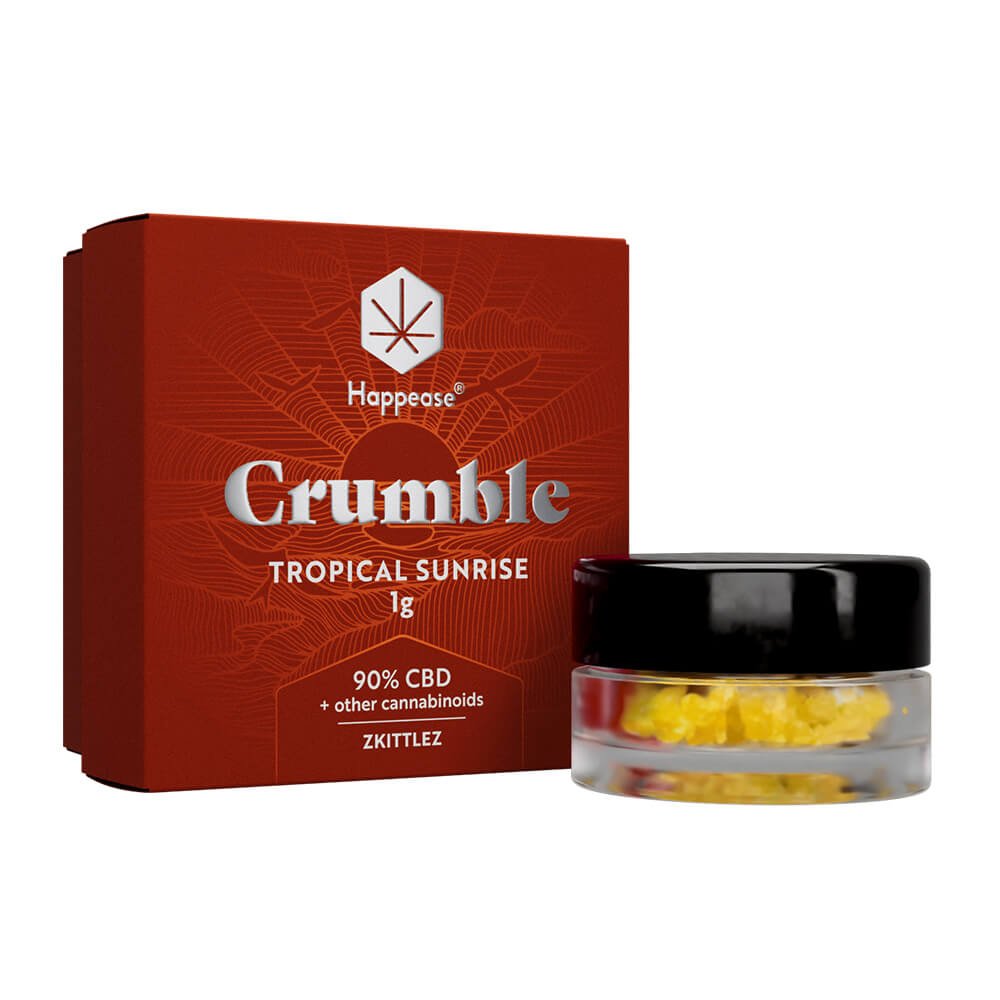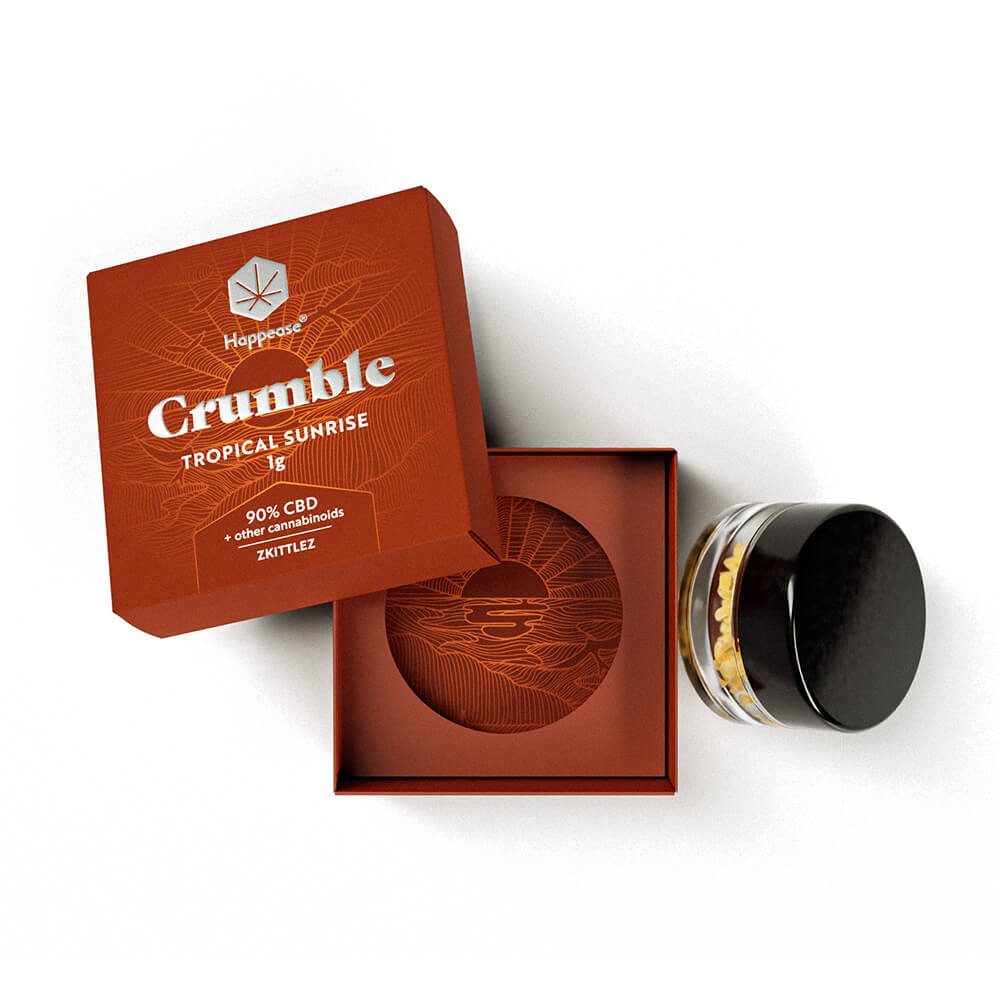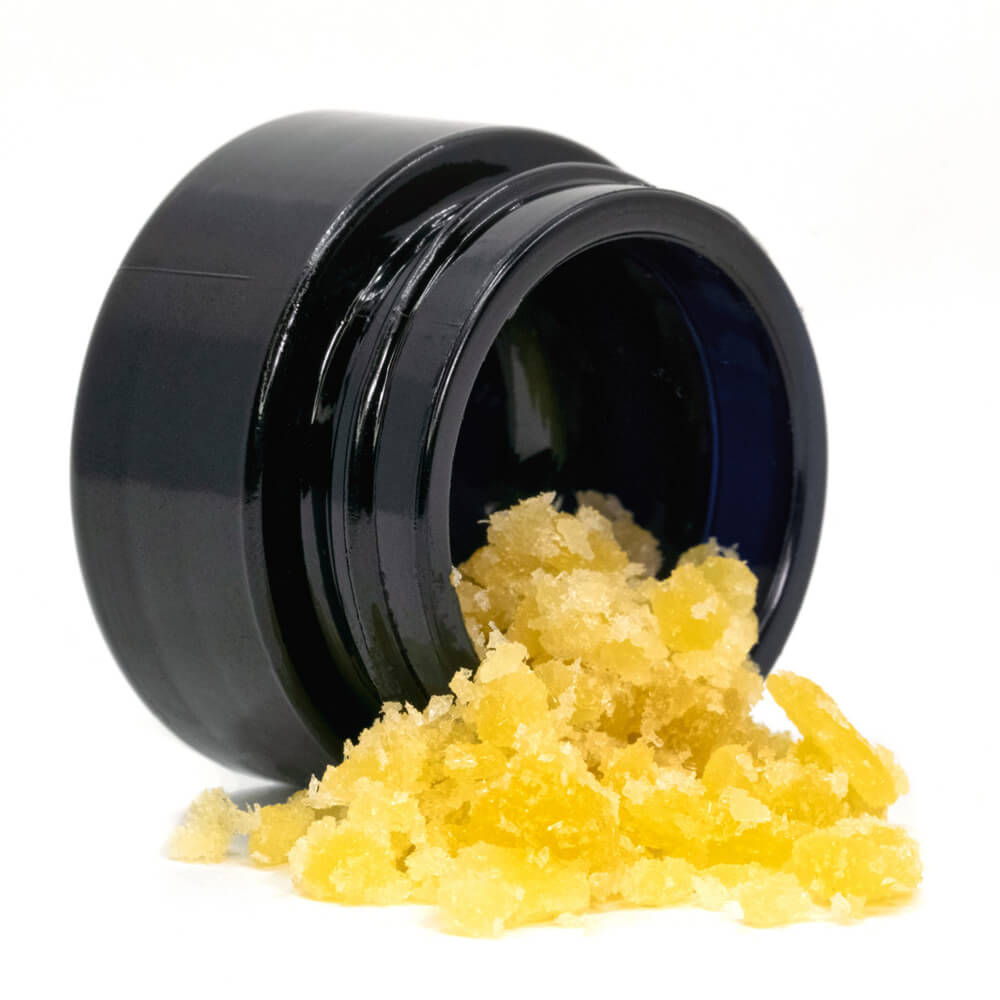 Happease Extracts Tropical Sunrise Crumble 90% CBD + Other Cannabinoids (1g)
€10,95
Beschrijving
Extra informatie
Beschrijving
A CBD Crumble That Feels Just Right
What is drier than other extracts, contains additional cannabinoids, and is totally free of any THC? The Happease Extracts Tropical Sunrise Crumble! The Happease Extracts Tropical Sunrise Crumble is a crumble extract that your clients will go crazy over. CBD crumbles are extracts processed uniquely, making them come out drier than other extracts. The dryness of this extract product makes it have a much lower risk of getting moldy or contaminated. This means that you and your customers can store them longer than other extracts without being bothered about spoilage.
Another great thing about CBD crumbles is that they typically contain other cannabinoids such as CBG and CBN due to the unique manufacturing process. These chemicals are known to enhance the entourage effect of the crumble. This simply means that the medicinal benefits of these crumble extracts to your customers are enhanced because of the additional cannabinoids present. Combined with the bright and sunny flavors of terpenes from the Zkittlez strain, this is one crumble you do not want to miss out on. Researchers discover CBD properties on mood. Yes, its mood-brightening and calming effects will become a favorite amongst your customers.
Stock the wholesale Happease Extracts Tropical Sunrise Crumble 90% CBD + Other Cannabinoids today to keep them satisfied.
Your Clients Can Have Them In Many Different Ways!
The crispy flavorful rich goodness of this product can be enjoyed in a variety of ways by your customers, giving a chance to explore all the benefits of CBD and encounter new pleasures. This CBD crumble is THC free which means it is can be recommended to your regular customers or new customers looking for something intense without any narcotic effect.
Contact us now, to place an order.
Additional Information:
CBD (%)- 90% CBD
Content (g)- 1g