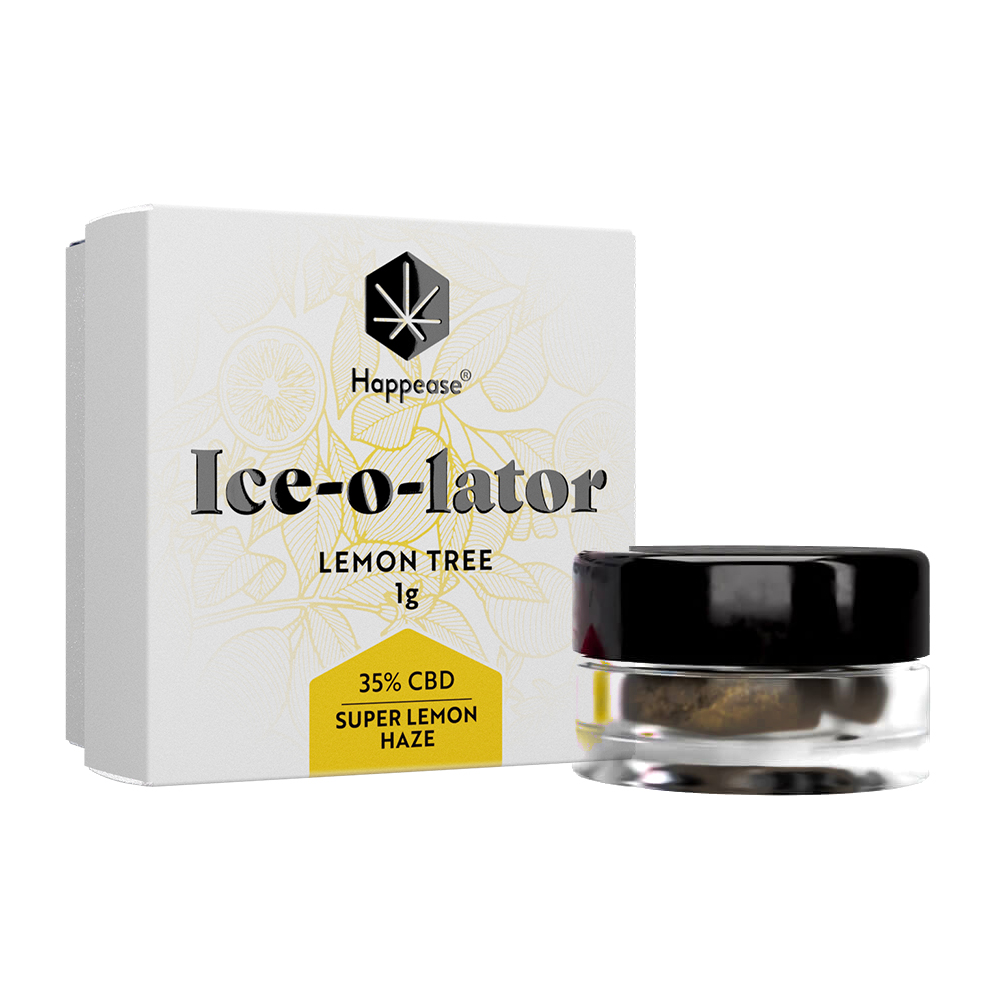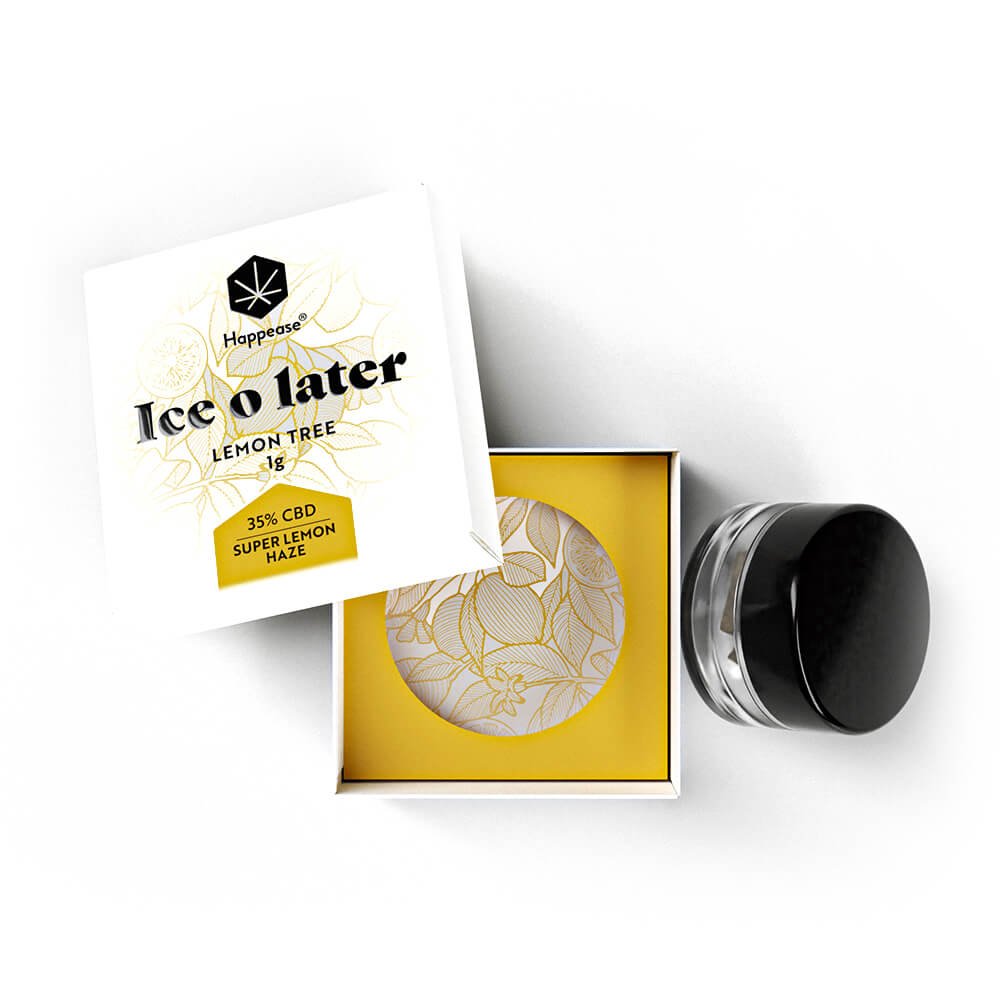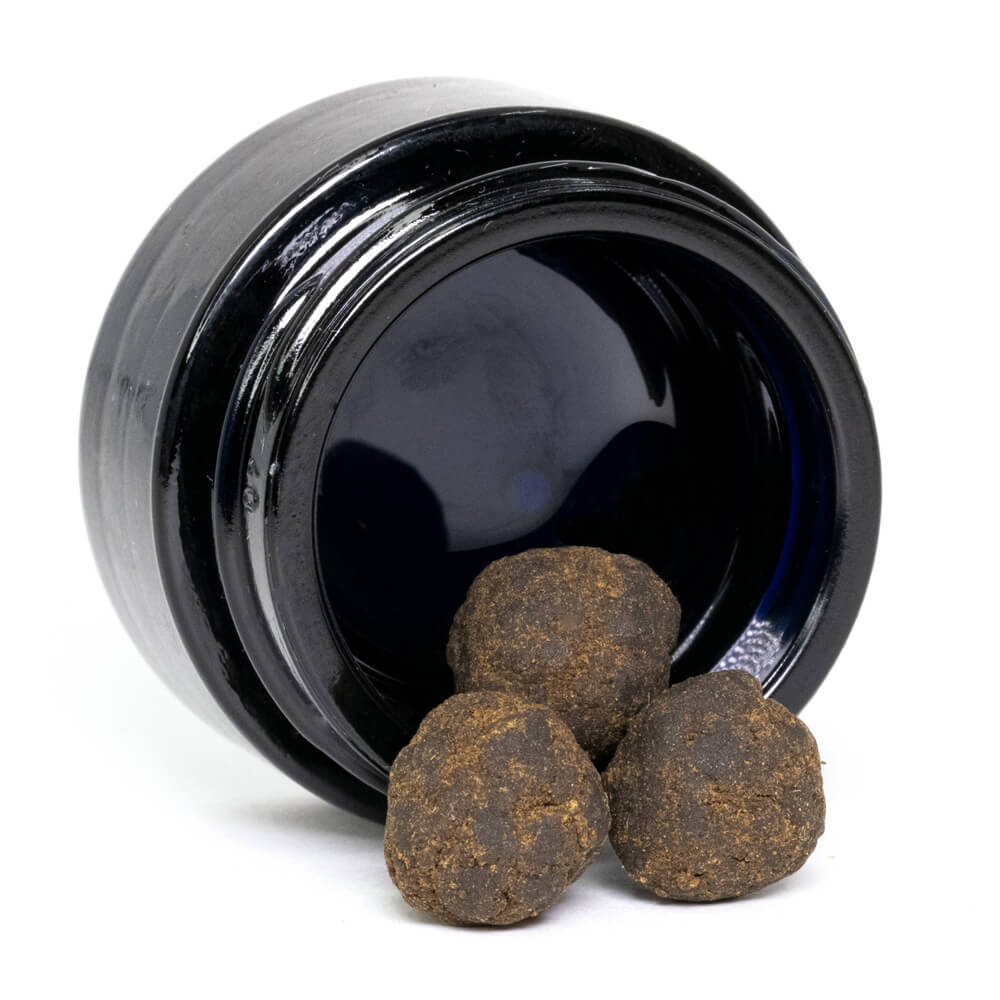 Happease Extracts Lemon Tree Ice-O-Lator 35% CBD (1g)
€8,95
Beschrijving
Extra informatie
Beschrijving
Get That Vibrant Burst Of Energy!
Are your customers looking for the CBD extract that will give them that burst of energy that they need to get all those tasks done? Well, they should call you Superman because stocking this Happease Extracts Lemon Tree Ice-O-Lator 35% CBD will definitely save their day! The Happease Extracts Lemon Tree Ice-O-Lator is so-called because of the Super Lemon Haze strain present in the extract. The lemony, sweet flavors and aroma of this strain enhances focus and creativity. It will ensure that your customers are in the right mood and state of mind to handle every task they have to do in the day.
Did you know that according to research the Super Lemon Haze strain is also known for its potential anti-anxiety benefits and its ability to alleviate chronic pain? Whether your clients are taking this extract for medical or recreational purposes, they all are sure to enjoy the health benefits of the 35% CBD content.
Give Them A Chance To Start Their Day With The Most Natural CBD Extract Ever!
No, it's not an exaggeration. Ice-O-Lator extracts are specially processed to ensure that only the cannabidiol from the trichomes of the cannabis plant is collected during extraction. This is done by using a process involving freezing water, ice, bubble hash bags, and a washing machine. It might sound crazy, but this process has been proven to produce unadulterated CBD extracts.
Stock wholesale Happease Extracts Lemon Tree Ice-O-Lator 35% CBD to let your customer have this Ice-O-Lator extract in any way they see fit. They will thank you for it and your sales margin will grow significantly. We think that is a win! Contact us now to get the best quality product at remarkable prices.