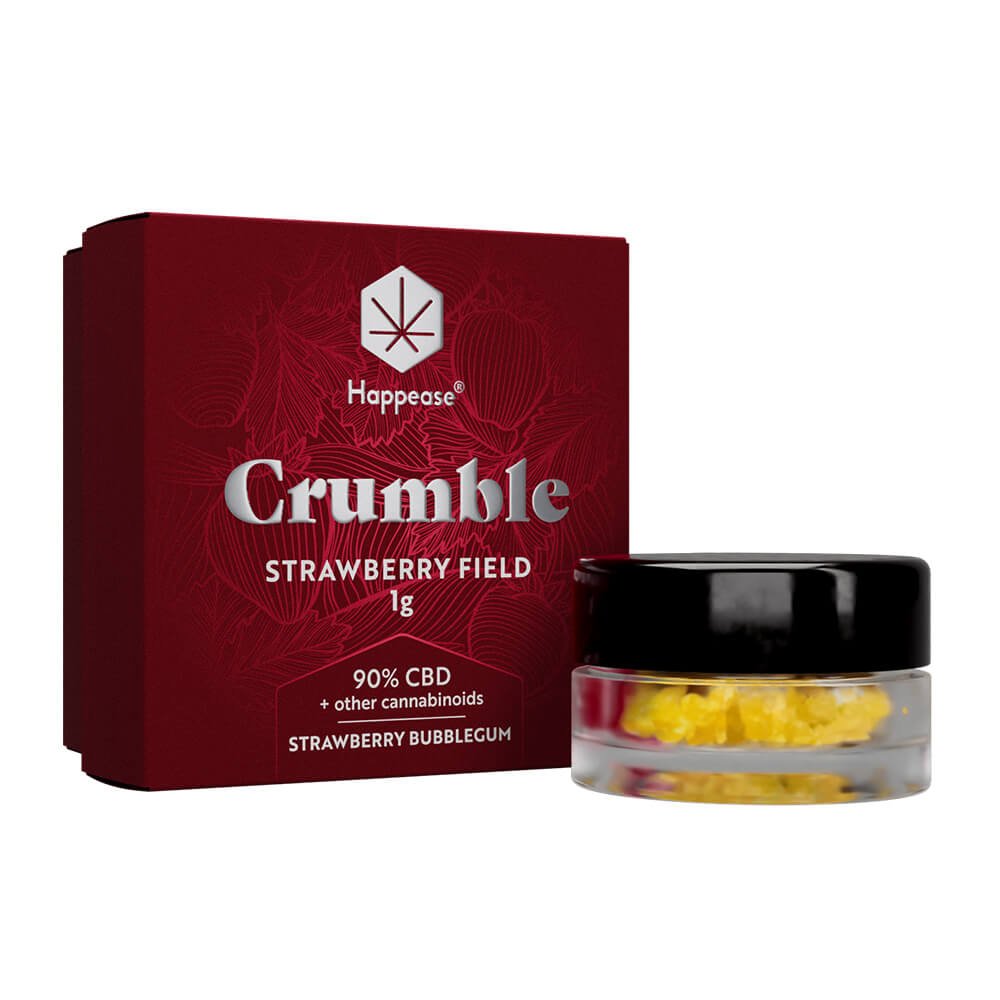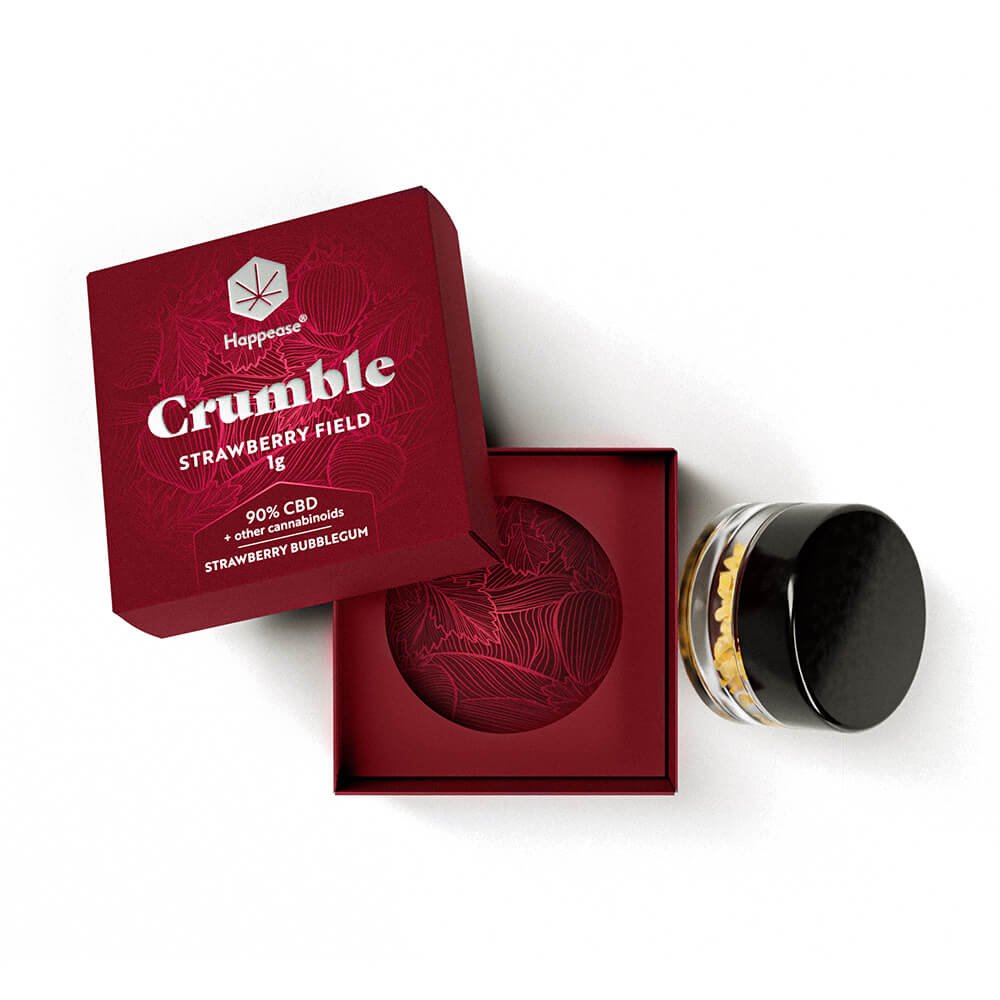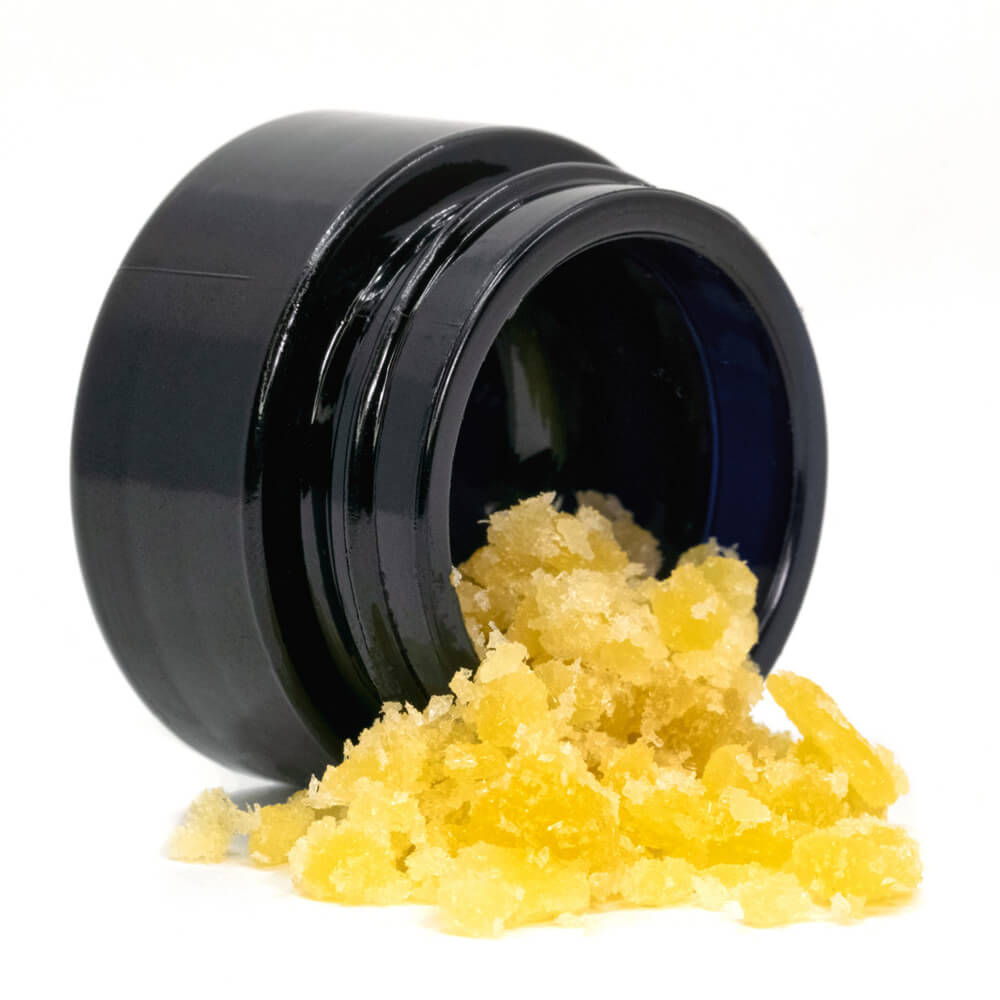 Happease Extracts Strawberry Field Crumble 90% CBD + Other Cannabinoids (1g)
€10,95
Beschrijving
Extra informatie
Beschrijving
Appease Your Customer's Taste Buds
CBD Crumble is a product that joins the old and new generations of CBD products. Rocky and yellowish, it is a concentrate with a high percentage of cannabidiol to ensure that your customers' endocannabinoid system stays happy and balanced. Happease's Strawberry Field terpenes replicate the terpene profile of Strawberry Bubblegum. This sweet berry mix combines the Ghost OG and Strawberry Bubble Gum phenotype, combining different aromas and sharpy fragrances. The Indica-dominant Strawberry Field CBD Crumble is meant to deliver an uplifting and relaxed euphoria.
Create yYour Strawberry Field Experience
Happease is a 'World CBD Award' winning extract manufacturer specializing in developing and commercializing premium cannabinoid products. Representing modern cannabis, Crumble is a cross between new and old generations combining different aromas and pungent scents. This fruity blend is a hybrid of Strawberry Bubblegum and Ghost OG terpenes, which combine their properties for the ultimate feeling of relaxation. So, your customers can sit back, relax, and take in the scenery as they feel elated and satisfied with our wholesale Happease Extracts Strawberry Field Crumble 90% CBD + Other Cannabinoids
Happease Extracts Strawberry Field Crumble features
Weight: 1g
Strength: 90% CBD
0.2% THC.
Available in 5 flavors
Lemon Tree – Super Lemon Haze
Jungle Spirit – Banana Kush
Strawberry Field – Strawberry Bubblegum
Mountain River – Og Kush
Tropical Sunrise- Zkittlez