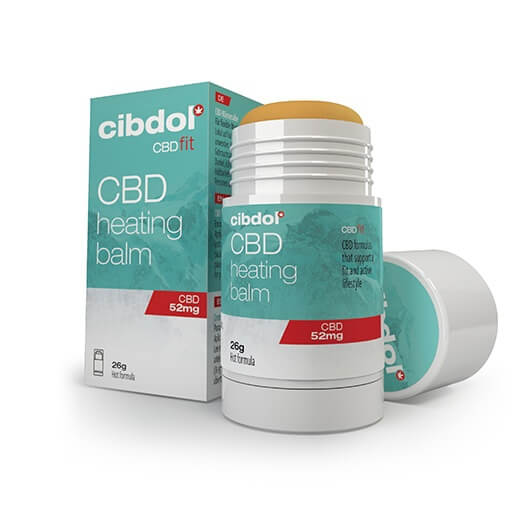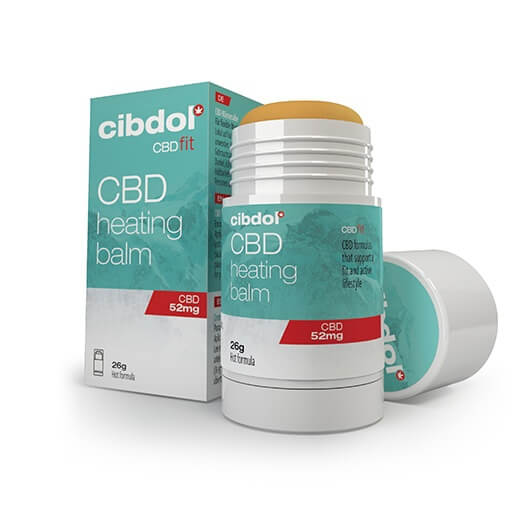 Cibdol – Heating Balm (26g)
€15,95
Beschrijving
Extra informatie
Beschrijving
No one can stay active and carry out daily activities with aching joints and sore muscles. Your customers need flexible joints that can keep them active all day long.
Looking for natural treatment for aches?
The Cibdol heating balm is the answer.
This balm contains Vanillyl Butyl Ether, which is an essential ingredient for maintaining joint flexibility. It produces a warming sensation when applied, which improves microcirculation.
In addition to being practical, it is completely THC-free. The balm is packed with 26g of CBD, just the right amount a body needs to stay active.
Cibdol Balm contains Mentha Avenida oil, also known as wild mint oil. It is a clear oil obtained from the leaves of Wild Mint. This oil has a pleasant peppermint aroma that is used to add fragrance to some products. This oil stimulates blood circulation, thereby dislodging swellings in the body. It has a remarkable healing effect on bones and joints. It is both antibacterial and antioxidant and very effective in treating joint aches.
Natural micro-circulation booster
All the ingredients in this balm are natural, and they have been carefully selected to perform their work effectively. The heating balm exudes a warm sensation all over the area where it is applied. This sensation enhances blood circulation in the vessels, keeping the joints and muscles active.
Purchase the wholesale Cibdol – Heating balm and give your customers the power to stay fit and healthy today.
Ingredients
Mentha Avenida oil, along with other effective ingredients like; Stearic Triglyceride, Cinnamomum Cassia Leaf Oil, Helianthus Annuus Seed Cera, Coumarin, Vanillyl Butyl Ether, Linalool, Camphor, Limonene, Methyl Nicotinate, Tocopherol, Mentha Arvensis Leaf Oil, Ascorbyl Palmitate, Melaleuca Leucadendron Cajeput, Eugenia Caryophyllus Flower Oil, Eugenol, Cinnamal, Eucalyptol, Capsaicin, and Cannabidiol.