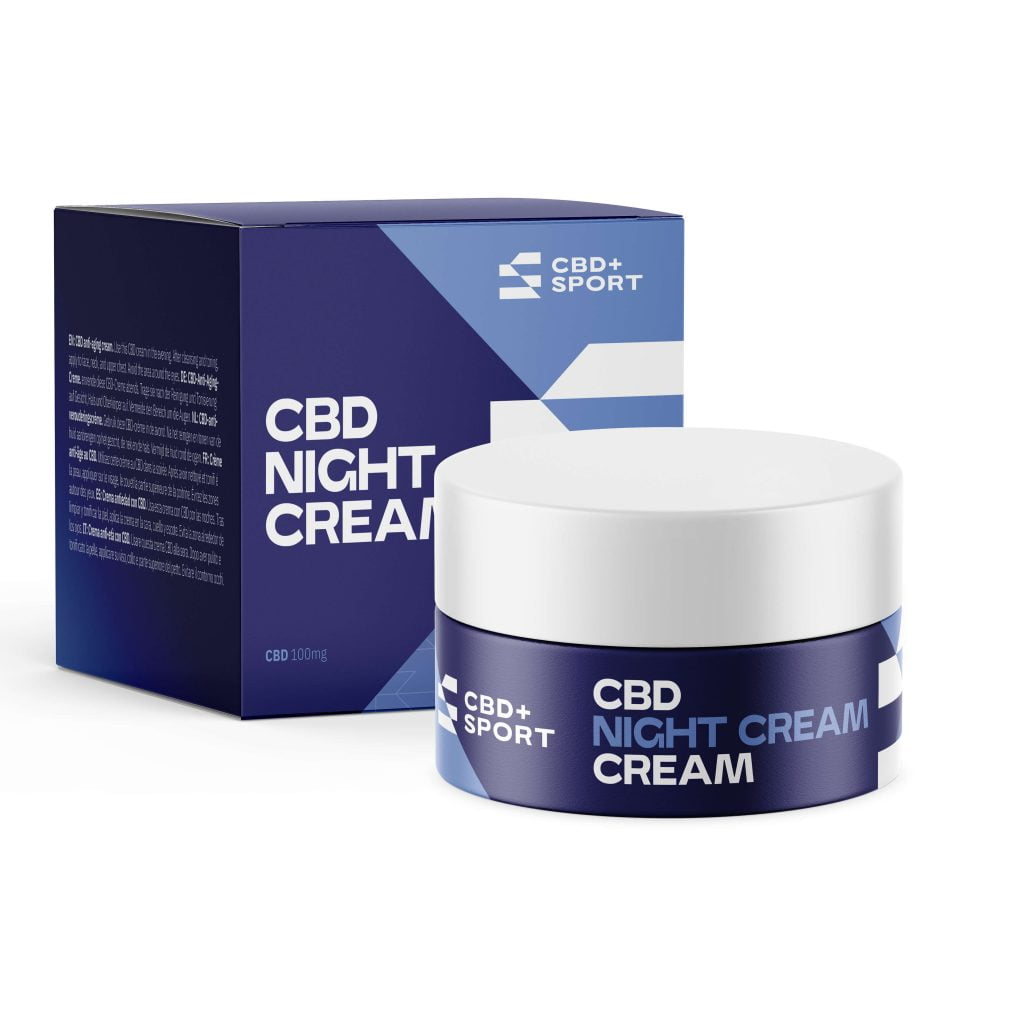 CBD Sport Night Cream 100mg CBD (50ml)
€22,95
Beschrijving
Extra informatie
Beschrijving
Are Your Clients on The Lookout For a CBD Product To Help With Their Aches And Pains?
Stock the wholesale CBD Sport Night Cream 100mg CBD to soothe their pain. The CBD Product is for all customers' pains. This product is ideal for an aching back from workouts that leaves your clients in a foul mood all day or sore joints from heavy lifting or sitting in one position for very long. Most people seek the best long-lasting therapeutic care cream to help aid pain during the regular wear and tear of the muscles that accompany body exercise and even lack of exercise. Buy this product and watch it fly off your shelves.
Topical CBD products have been researched and are believed to be ideal for quickly alleviating localized chronic or normal pain. Some of these creams are applied at night to allow a cooling effect, having direct application and localized action on the site of disturbance and offering fast relief since they don't have to pass through any metabolic process.
A Non-Intrusive CBD Cream For All Skin Types.
With CBD Sport Night cream, your customers are guaranteed a highly effective softening and soothing feel when applied. Quick absorbing, the CBD Sport Night cream is suitable for them, no matter their skin type. Combined with a whole load of natural wellness and active agents, CBD Sport Night Cream produces a proper pain-relieving cocktail that aids in skin protection as well.
This product might offer solutions to a variety of pain sensations, such as arthritis-related pain, muscle pain, and nerve pain. CBD Sport Night cream gives customers all-around relief from pain to ensure maximum performance during workouts or exercise. The additional ingredients work well with the CBD extract and don't affect its topical and medical benefits.