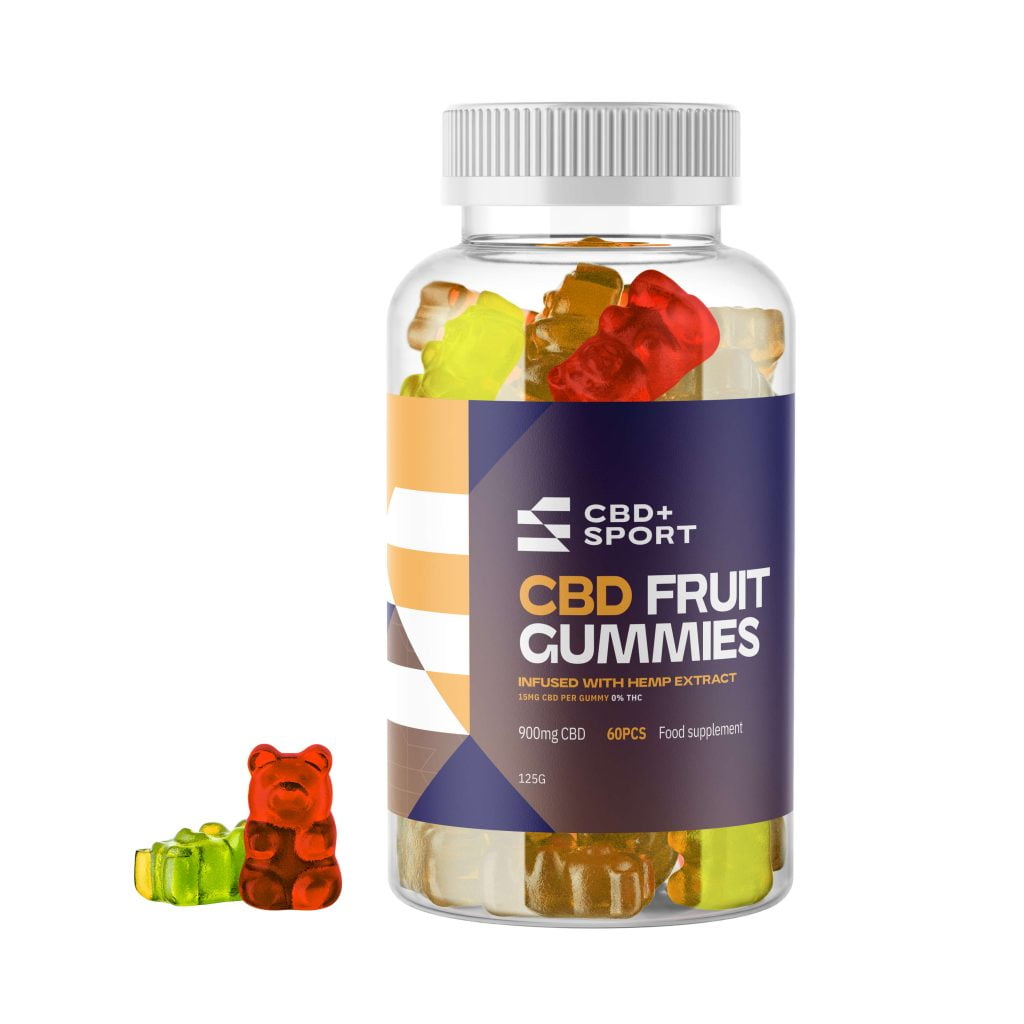 CBD Sport Gummy Bears 900mg CBD 60pcs (125g)
€32,95
Beschrijving
Extra informatie
Beschrijving
Looking For The Right Snack To Leave The Perfect Taste And Effect On Your Customers?
Try the wholesale CBD Sport Gummy Bears 900mg CBD. Yummy and tasteful, these gummy bears serve as the perfect snacks for most CBD lovers due to the excellent health benefits and natural goodness it packs. With all the benefits of CBD in gummy bears, CBD Sport Gummy Bears 900mg CBD is an excellent way your customers can gain essential vitamins and minerals required to feel healthy, strong, and revitalized. Did you know that researchers have tested and confirmed the incredible benefits of CBD? Such as being an excellent supplement for a healthy diet and an enhanced fitness regime, helping to promote muscle gain and growth, increasing stamina, and soothing pain and inflammation.
Gummy Bears That Will Help Them Crush Those Fitness Goals!
Rest assured, your customers would visibly see the benefits and effects of these gummy bears as they would be able to work out longer and harder, crushing all their fitness goals. It also provides them with pinpoint focus during both workout sessions and daily activities, helping them to stay active and alert for maximum results. The best part is that this product is also a snack that your customer can have anywhere. Your clients can easily snack on these gummy bears anywhere! It is easy to chew and digest while packing an all-natural taste that leaves them wanting more!
The cannabinoid (CBD) in these gummy bears has been known to also aid in relaxation and improving sleeping conditions for your customers based on scientific research. It helps reduce anxiety and stress levels to help them get through their daily activities. These CBD gummy bears are extracted from natural hemp plants, containing no THC. These expertly produced gummy bears are made with the best materials and conditions, and your customers won't complain about any psychoactive disturbances from taking them. They can then take these products without worry.