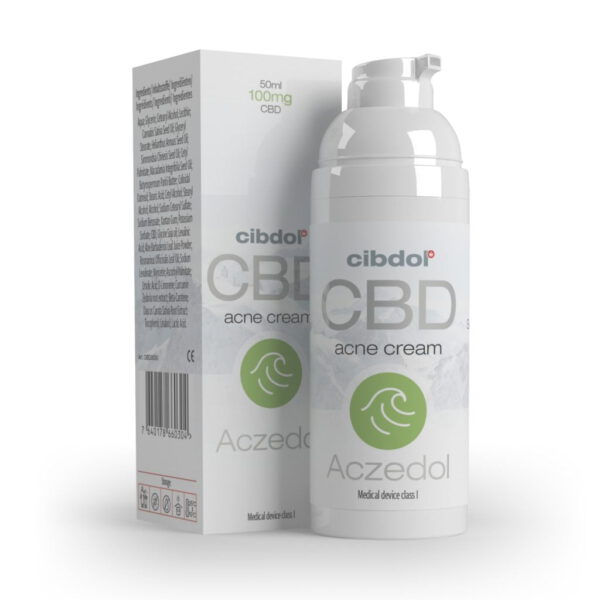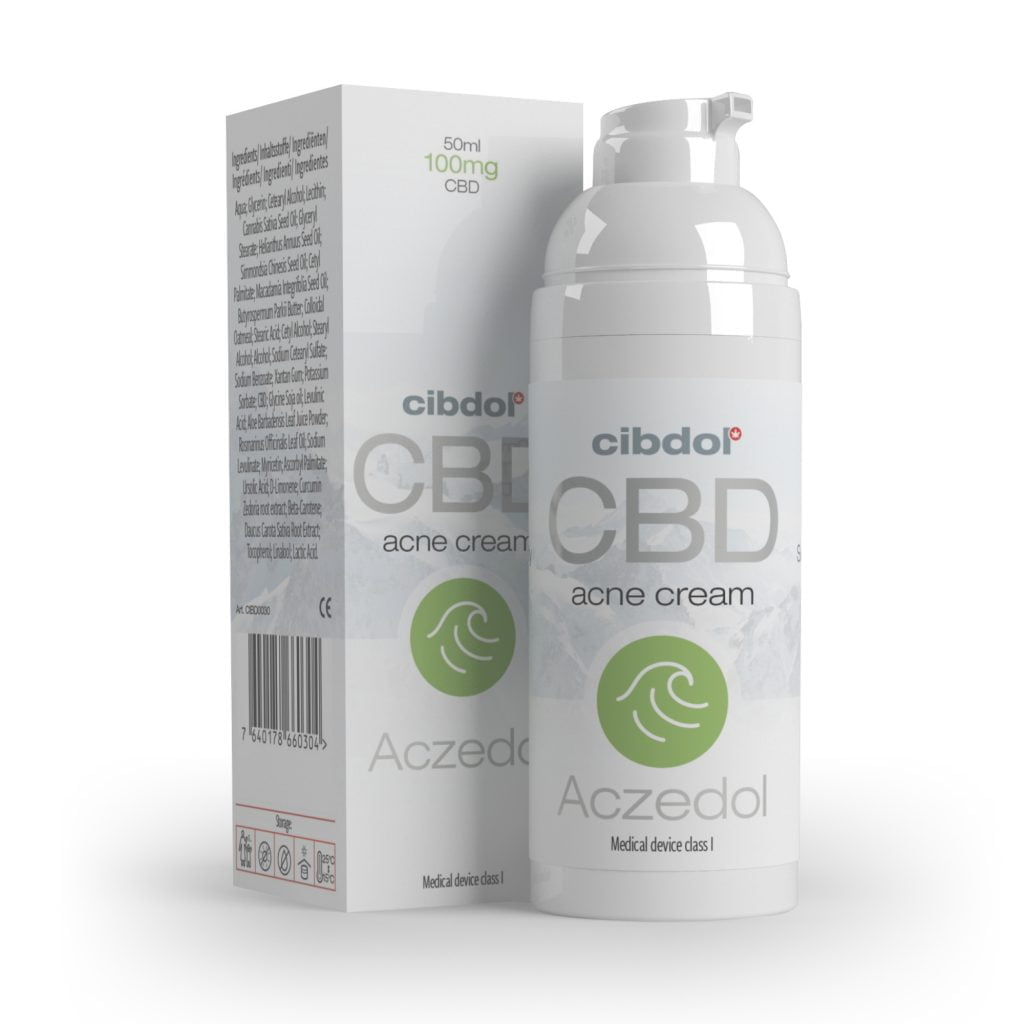 Cibdol – Aczedol Anti-Acne 100mg CBD cream (50ml)
€35,95
Beschrijving
Extra informatie
Beschrijving
Eliminate Pesky Facial Inflammations Once And For All
If your customers believe that pimples and facial blemishes are the hardest things to eliminate, now you can tell them: Not anymore. The cannabinoids are here to help your customers eliminate pimples forever. Are you also looking for the best deals and wholesale prices? Check out our wholesale Cibdol – Aczedol Anti-Acne 100mg CBD cream. The cream is effective and proactive as it is fast-acting.The wholesale Cibdol – Aczedol Anti-Acne 100mg CBD cream does more than remove pimples. It has deep collagen restorative properties. Did you know that CBD can solve many skin-related problems for your customers? Scientific research proves that cannabinoids treat a wide variety of skin ailments. So aside from dealing with pimples, customers can use the cream for many other conditions.One of the biggest turn-offs of using CBD cosmetic products is the lack of knowledge. Most products doesn't have enough information for the users. The wholesale Cibdol – Aczedol Anti-Acne 100mg CBD cream is different because Cibdol works hard to offer their customers the most transparent information, they just need to go the official website and they will find answer to all their questions.
Natural Problems Require Natural Solutions
A common characteristic of most anti-acne or CBD products is they get typically laced with chemicals and other preservatives. It is not the case with the product from Cibdol. The anti-acne uses naturally-occurring ingredients. It is lees likely to damage your customer skin. Because the cream is natural, it is good and safe for the environmentThere are hundreds of anti-acne creams claiming to be effective and potent. It is not usually the case, and it leaves customers dissatisfied. The wholesale Cibdol – Aczedol Anti-Acne 100mg CBD cream delivers visible results. It is quite effective, and your customers will love the outcomes. Satisfied customers mean more sales.
Ingredients
Aqua, Colloidal Oatmeal 2%, Cetearyl Alcohol, Glycerin, Cannabis Sativa Seed Oil, Cannabidiol, Curcumin, Myricetin, Ursolic acid, Glyceryl Stearate, Helianthus Annuus Seed Oil, Simmondsia Chinensis Seed Oil, Cetyl Palmitate, Macadamia Integrifolia Seed Oil, Butyrospermum Parkii Butter, Stearic Acid, Cetyl Alcohol, Stearyl Alcohol, Sodium Cetearyl Sulfate, Sodium Benzoate, Xanthan Gum, Potassium Sorbate, Glycine Soja Oil, Levulinic Acid, Lecithin, Aloe Barbadensis Leaf Juice Powder, Rosmarinus Officinalis Leaf Oil, Sodium, Levulinate, Ascorbyl Palmitate, D-Limonene, Beta-Carotene, Daucus Carota Sativa Root Extract, Tocopherol, Linalool, Lactic Acid.