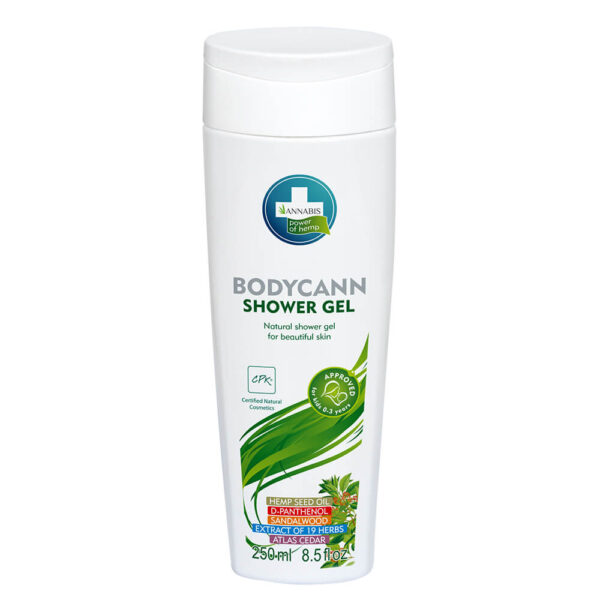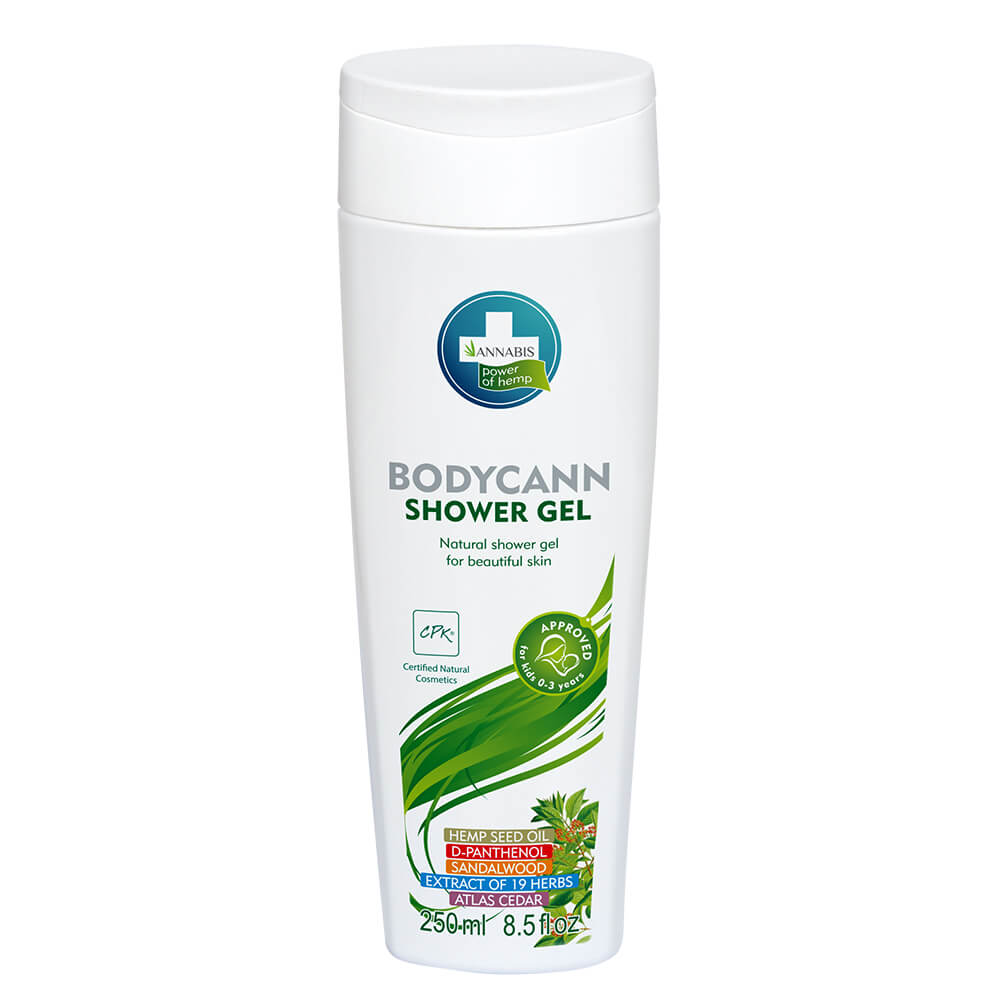 Annabis Bodycann Natural Shower Gel 250ml
€10,95
Beschrijving
Extra informatie
Beschrijving
Your Skin's Best Shower Gel Encounter
Smooth and soft skin is everyone's primary skin goal, and customers want to achieve that without using soaps that could be harsh on their skin. That's where our wholesale Annabis Bodycann Natural Shower Gel comes in. With its soothing feeling due to its natural active substances suitable for sensitive skin, Wholesale Annabis Bodycann Natural Shower Gel would be your customer's first option for skincare. The shower gel contains hemp seed oil which is good for sensitive skin and has antiaging properties. According to scientific studies, Gamma linoleic acid (GLA) is one of the Omega-6 fatty acids that hemp contains, and it possesses strong anti-inflammatory properties to treat skin irritations.The shower gel also contains D-panthenol that your customers can use to treat sunburns.According to research carried out, another constituent of this shower gel, sandalwood bark oil, also has a lot of beneficial effects on the skin and could help customers with wound healing and inflammation. The shower gel's beautiful scent and soothing feeling make it an optimal choice for your customers to care for their skin. The shower gel comes in a 250ml package that is user-friendly and protects the gel from precipitating easily.The shower gel's soothing feeling and lasting silky experience are sure to get your customer glued to this product.
Eco-Friendly Shower Gel
Annabis shower gel contains natural extracts that are environmental and vegan-friendly, making it the best option for all kinds of customers too. The safety of the soft gel has been approved even for younger customers. With all these benefits and uses, Annabis Bodycann natural shower gel is likely what your customers would demand as their skincare product of choice. Purchase wholesale Annabis Bodycann Natural Shower Gel 250ml today to provide the perfect skincare for your customers
Ingredients
Aqua/Water, Cocamidopropyl Betaine, Coco-Glucoside, Glyceryl Stearate, Sodium Cocoamphoacetate, Disodium Cocoyl Glutamate, Panthenol, Cannabis Sativa Seed Oil, Taraxacum Officinale Extract, Veronica Officinalis Extract, Calendula Officinalis Extract, Euphrasia Officinalis Extract, Achillea Millefolium Extract, Aquisetum Arvense Extract, Viola Tricolor Extract, Aesculus Hippocastanum Extract, Malva Mauritiana Extract, Plantago Lanceolata Leaf Extract, Tilia Euchlora Extract, Lavandula Angustifolia Extract, Sambucus Nigra Extract, Arnica Montana Extract, Mentha Spicata Herb Extract, Bellis Perennis Extract, Lamium Album Extract, Potentilla Anserina Extract, Linaria Vulgaris Extract, Amyris Balsamifera Bark Oil, Lavandula Angustifolia Oil, Cedrus Atlantica Wood Oil, Sodium Benzoate, Potassium Sorbate, Citric Acid, Lactic Acid, Linalool.
Extra informatie
| | |
| --- | --- |
| Gewicht | 0,293 kg |
| Inhoud | 250ml |
| Merk | |
| Afmetingen | 4 × 6 × 20 cm |
| CBD (%) | |