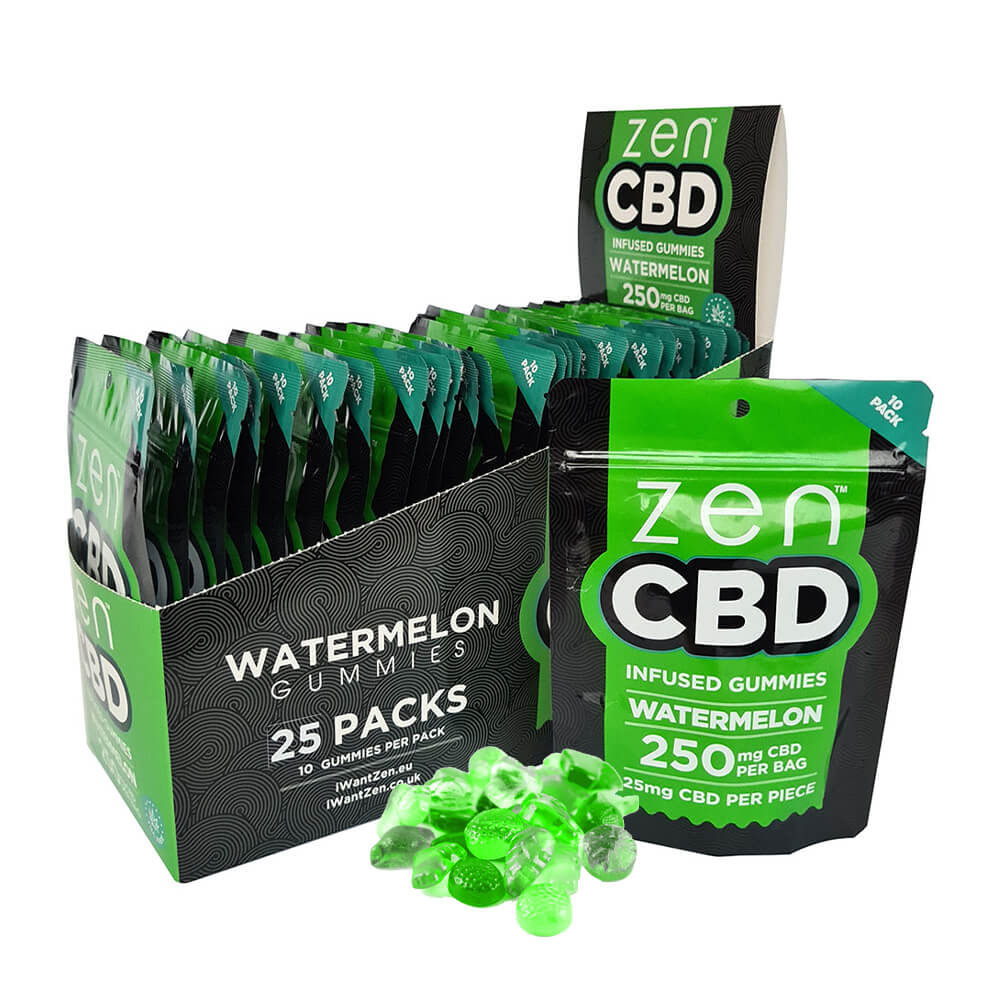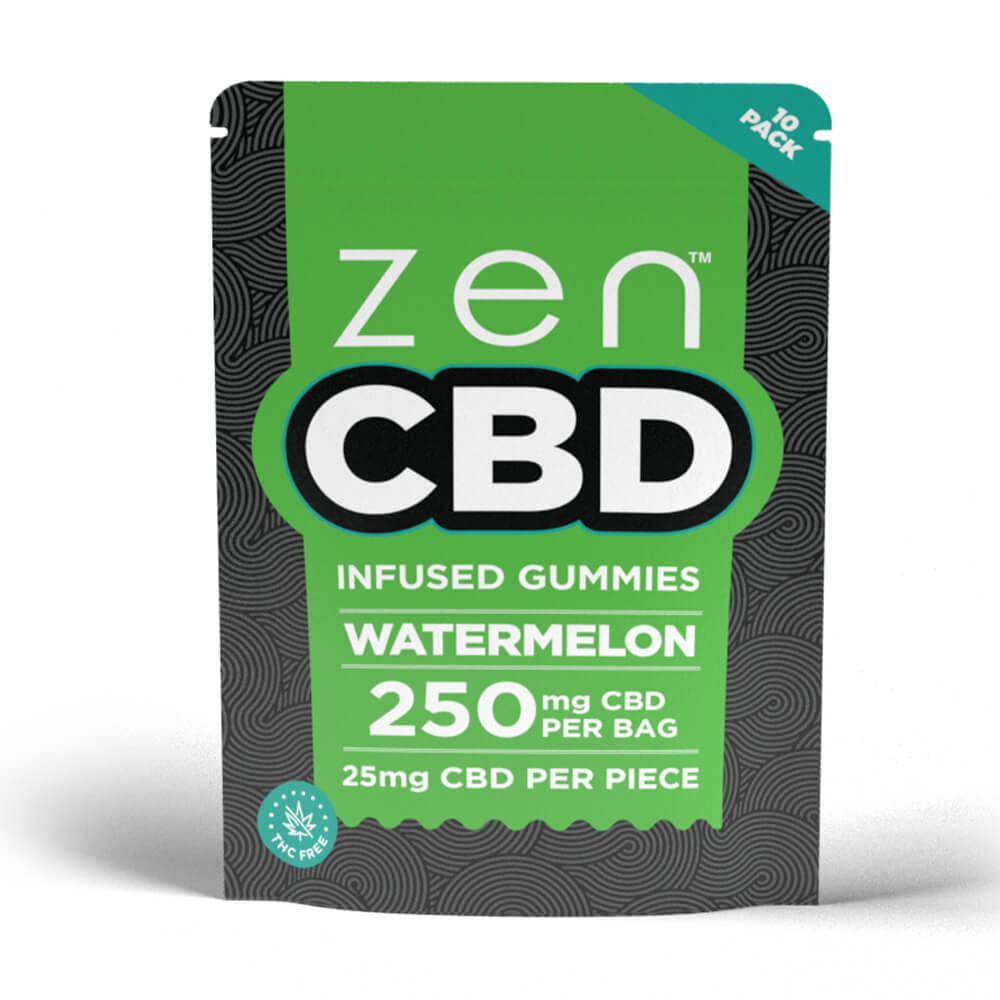 Zen CBD Watermelon Gummies 250mg per Bag (10pcs/display)
€108,95
Merk: Zen CBD
THC vrij
10 stuks/verpakking
Beschrijving
Extra informatie
Beschrijving
Wholesale Zen CBD Watermelon Gummies
The team behind Zen CBD are passionate about their product. All of the ingredients come from organic hemp grown in America, and they go through a flawless extraction process. Wholesale Zen CBD Watermelon Gummies also doesn't contain any additives, artificial flavoring, or gluten. Lastly, the product is tested by third parties to ensure quality assurance.
Wholesale Zen CBD Gummy Watermelon is bursting with the refreshing flavours of watermelon. Your customers will love it for an easy-to-eat anytime snack or cheerful pick me up!
These CBD infused gummies provide your customers with the peace of mind, energy and focus they need to cope with all of that.They'll be more relaxed, energetic, and ready for whatever comes. Wholesale Zen CBD Watermelon Gummies is a great product. It's safe and easy to use, and with its discreet nature, no one has to know about it. There are no psychoactive elements in this product, allowing it for it anytime of day, at any location users are in.
Novice users should start with one or two pieces to figure out their dose and before proceeding, to avoid overstressing the body. Experienced users should use less than 70mg of the product.
Find the perfect way to store these little candies. If you store them in a warm place or where sunlight can reach them, the flavor and texture will change for the worse. In addition to this, these candies are susceptible to melting which does not benefit them at all! Zen CBD Gummy Watermelon does not cure any disease.