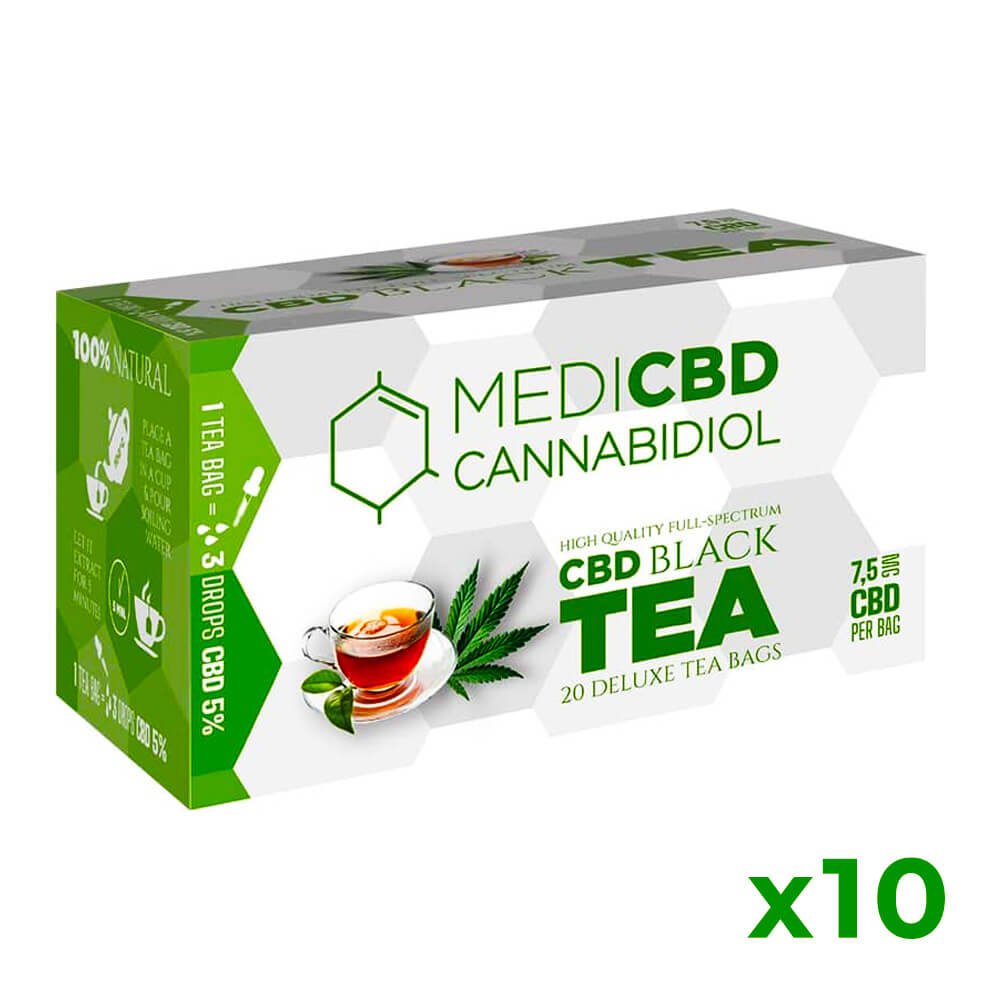 MediCBD Cannabis Black Tea 7.5mg CBD (10packs/lot)
€49,95
Merk: MediCBD
THC vrij
10 stuks/verpakking
Beschrijving
Extra informatie
Beschrijving
Do You Want to Offer Your Customers Optimal Relaxation?
Sourced right from Amsterdam, wholesale MediCBD Cannabis Black Tea has plenty of health benefits that may attract your customers. Specialists have discovered the incredible benefits of CBD on factors such as anxiety and sleep. In other words this classic black tea blended with cannabis extracts affords them optimal relaxation, free of stress and anxiety. Purchase wholesale MediCBD Cannabis Black Tea 7.5mg (SKU: 37792) and offer your customers the therapeutic benefits they don't want to miss.
Calming And Medicinal
This product is popular because with every sip of MediCBD black tea comes a calming effect on your customer's nerves. The smooth sleeping experience and pain relief fostered by this magic working beverage will keep your customers coming for more. Since this beverage is free of THC, your buyers won't experience narcotic-like effects, making it ideal for regular CBD users and beginners.
No one can resist the medical benefits associated with cannabis black tea such as managing blood pressure, cancer and diabetes. Displaying a pack of this medicinal brand offers a solution to customers and attracts many more to your business. The medium attractive white and green pack is discreet, and portable. Your customers can move around with a pack in their bags for an occasional sip.