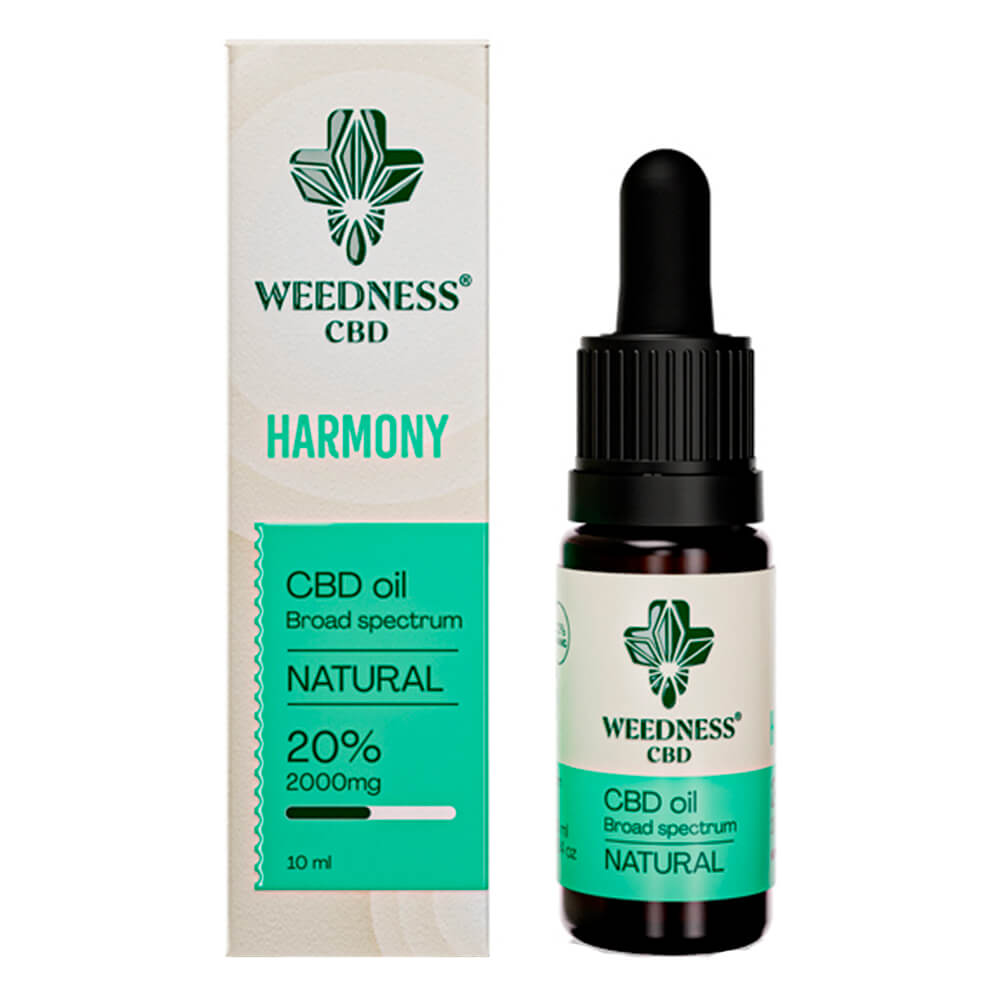 Weedness Natural 20% CBD Oil (10ml)
€37,95
Beschrijving
Extra informatie
Beschrijving
Wholesale Weedness Natural 20% CBD Oil
This premium broad spectrum CBD oil comes in a convenient 10ml bottle, containing a potent 2000mg of CBD (20% concentration). With approximately 280 drops per bottle, each drop delivers around 7mg of CBD.
Our CBD oil is made with CBD distillate, ensuring high quality and purity. The extraction process utilizes supercritical CO2, which guarantees the retention of beneficial compounds and maximizes bioavailability.
This CBD oil is specially formulated to support the homeostasis, or balance, of your body and mind. By taking Weedness Natural 20% CBD Oil, you can enhance your overall well-being. Whether you're looking to alleviate discomfort, reduce stress, or improve sleep, this CBD oil can help.
One of the advantages of Weedness CBD oils is that they're suitable for both vegans and vegetarians. They are free from animal gelatin, gluten, milk, lactose, and genetic engineering. If you prioritize a natural and ethical lifestyle, our CBD oil aligns perfectly with your values.
Offer your customers a premium CBD oil that can have a positive impact on their health. With its high concentration of CBD, this product provides a potent dose with every drop. Its compact size makes it easy to carry and use discreetly throughout the day.
By stocking Wholesale Weedness Natural 20% CBD Oil, you can attract customers who are seeking premium CBD products. Stand out from your competitors by providing a product that offers exceptional quality and effectiveness.
Invest in your shop's success by offering this top-tier CBD oil. Your customers will appreciate having access to a reliable source of CBD that is designed to maximize its benefits. Provide them with the Weedness brand – a trusted name in the CBD industry.
Don't miss out on the opportunity to boost your shop's SEO and attract more customers. Add Wholesale Weedness Natural 20% CBD Oil (10ml) to your inventory today and watch your sales and customer satisfaction soar.
Ingredients: Hemp extract, MCT Oil, Terpenes