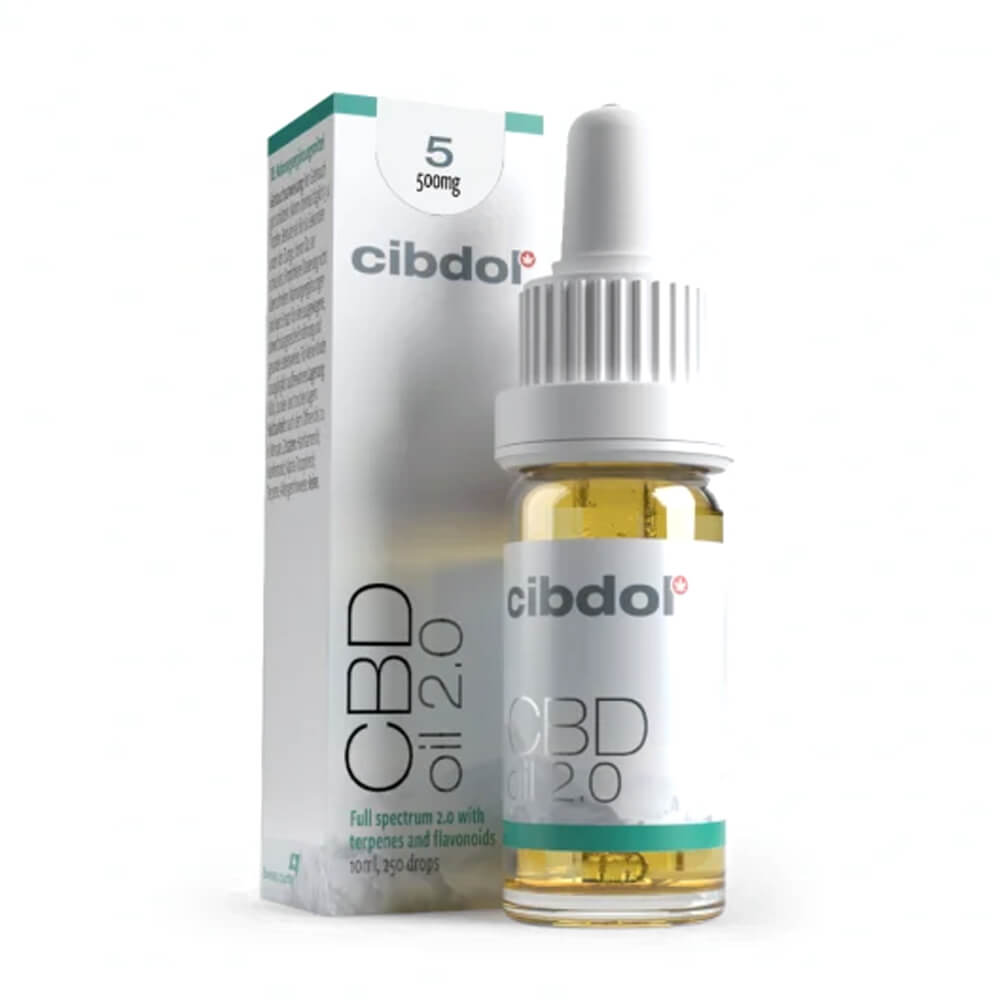 Cibdol CBD Oil 2.0 – 5% 500mg (10ml)
€18,95
Beschrijving
Extra informatie
Beschrijving
Cibdol Is At It Again
Seeing the demand for this Wholesale CBD option, many brands have begun making CBD oils for the consumer, but few people do it as well as Cibdol, with their wholesale Cibdol CBD oil 2.0 – 5%. These people have the entire CBD scene on a wrap with their high-quality products and their competitive prices.
But their quality isn't the only way Cibdol stands head and shoulders above the others. One of those is their employment of the entourage effect with the CBD 2.0 oils.
Many CBD oils contain one major ingredient, cannabidiol, which is the agent that may cause potential benefits. However, they fail to make use of the entourage effect phenomenon. All they do is put in sizeable amounts of cannabidiol and hope for the best. Cibdol, on the other hand, takes another route.
The entourage effect is a theory that states that cannabinoids act in synergy with themselves to increase the beneficial effects tremendously. This means that the cannabinoids are more than a sum of their parts.
To take advantage of this, Cibdol has included notable amounts of some other cannabinoids like CBN, CBG, CBC, and CBDa. These substances would greatly increase the effects of the CBD, making the 500 mg of CBD in wholesale Cibdol CBD oil 2.0 – 5% more effective than the same amount in another.
wholesale cibdol CBD Oil 2.0
This enables the potential benefits of CBD to be felt quicker from this product than others. In just 10ml of this product, Cibdol managed to put in 500 mg of CBD in conjunction with 25 mg of some other cannabinoids to get that entourage effect. This ensures that your customers would enjoy this product more than the rest. You should make sure to purchase this in sizeable quantities, so your stock doesn't run out too early.
Watch The Entourage Give Your Customers Mind-blowing Effects
All the potential benefits we spoke about are based on studies that confirm CBD has been linked to a decrease in symptoms of anxiety and sleep disorders. Pain may also go away when using CBD oils, but that would happen even quicker with wholesale Cibdol CBD oil 2.0 – 5%.
Your customers are sure to enjoy it because wholesale Cibdol CBD oil 2.0 – 5% is designed with the end-user in mind. The cover doubles as a dropper for the application of the product. Thanks to the compact size of the product, your customers can decide to carry it around without it posing a problem.
Wholesale Cibdol CBD oil 2.0 – 5% is also made for beginners. Its potential effects are mild thanks to the fact that it is only 5%, so a beginner can enjoy it and have no repercussions. This is definitely the product to recommend to your new customers to make them feel the potential effects gradually. Just like a novice swimmer doesn't immediately dive into the deep end, CBD users have to take baby steps at first.
You can purchase wholesale Cibdol CBD oil 2.0 – 5% from us now at our low price, and you'll definitely satisfy your customers. All you have to do is place an order today, and we'll deliver swiftly to you.
Ingredients
Hemp seed oil, hemp extract, terpenes