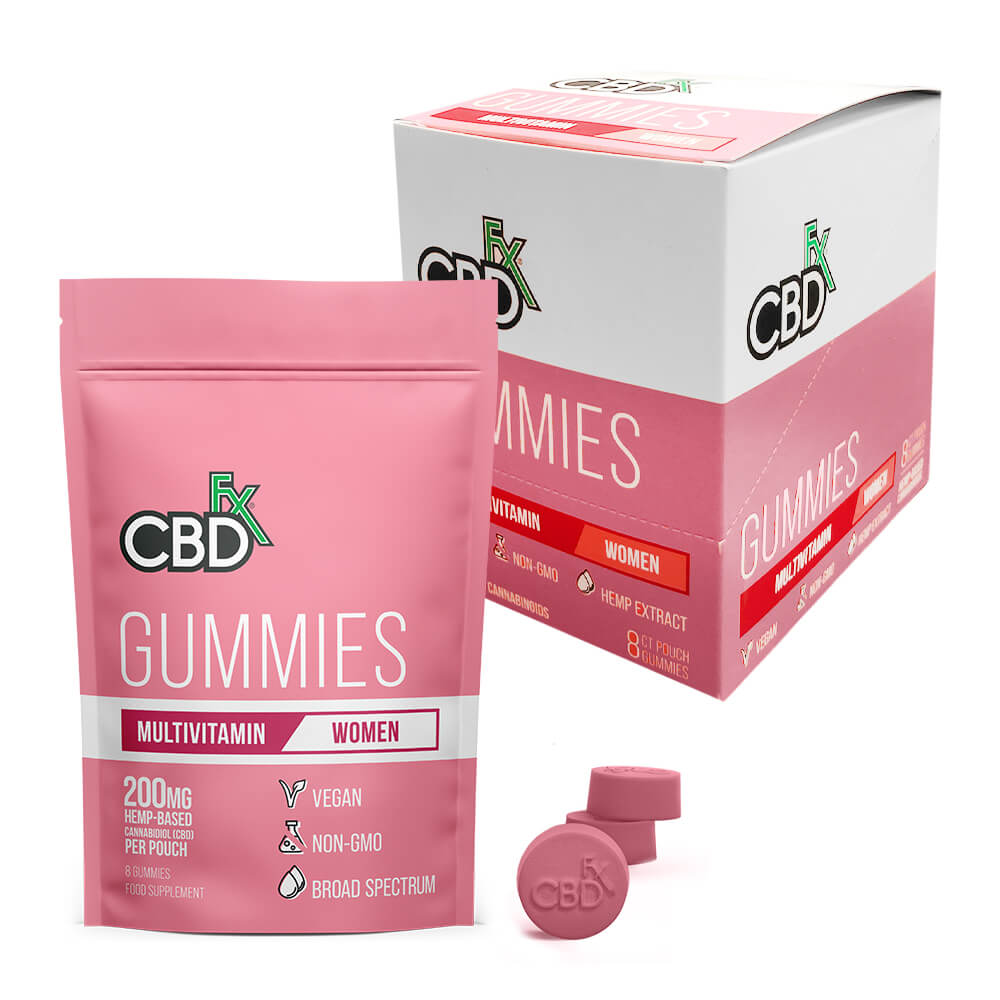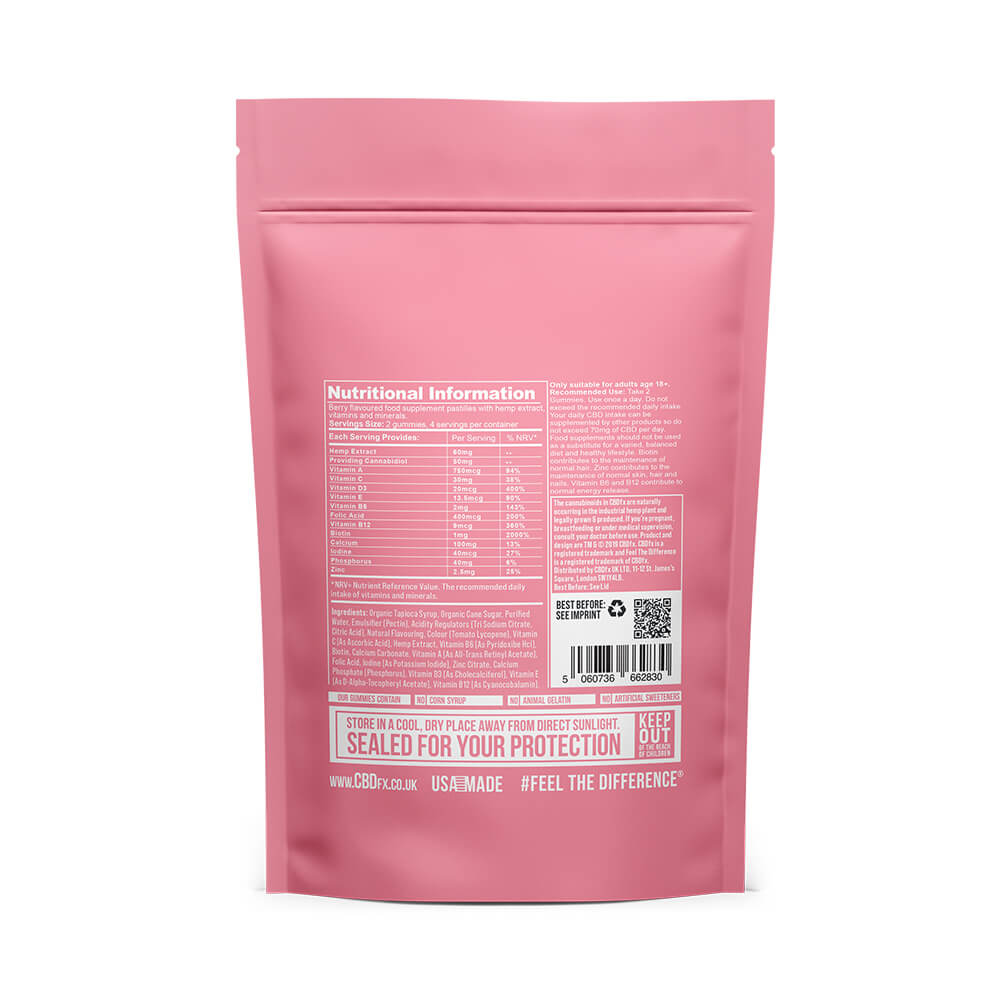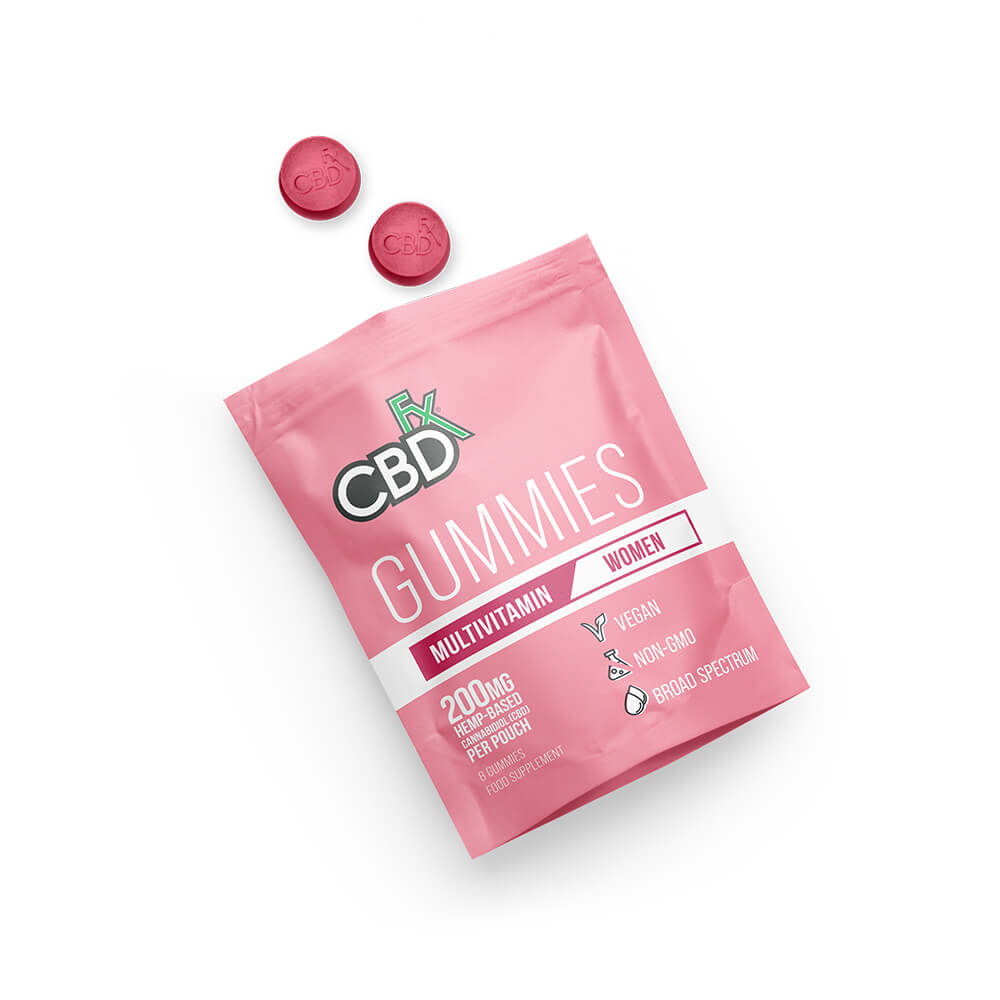 CBDfx Multivitamin for Women 200mg CBD Vegan Gummies (10x32g)
€83,95
Merk: CBD Fx
THC vrij
10 stuks/verpakkingVegan
Beschrijving
Extra informatie
Beschrijving
Wholesale CBDfx Multivitamin for Women 200mg CBD – A Sweet Treat Anywhere
Introducing the perfect way to make sure you're getting all your essential vitamins and minerals anywhere! These CBDfx Women's Multivitamin Gummies are packed with 200mg of CBD and plenty of other beneficial ingredients.They're vegan, gluten-free, non-GMO, and made without any artificial flavors or colors. Plus, they taste delicious – so your customers can enjoy their daily dose of CBD and nutrition in one tasty treat!
Wholesale CBDfx Multivitamin for Women 200mg CBD Vegan Gummies is the perfect way to ensure that your customers are getting all of the vitamins and minerals their body needs, now in a pouch size. These vegan gummies are packed with A, C, D3, E, B Complex, Calcium, and Zinc, so you can stay healthy while enjoying a delicious treat. Formulated with essential vitamins and minerals, this product helps promote optimal health and vitality. These vegan gummies are infused with CBD oil to help support a healthy balance of mind and body. Simply take one or two gummies per day to get your recommended daily allowance of nutrients.
Content of Wholesale CBDfx Multivitamin for Women 200mg CBD
x1 Box Display
x10 Pouch Pieces 32gr
Ingredients
Organic Tapioca Syrup, Organic Cane Sugar, Purified Water, Emulsifier (Pectin), Acidity Regulators (Tri Sodium Citrate, Citric Acid), Natural Flavouring, Colour (Tomato Lycopene), Vitamin C [As Ascorbic Acid), Hemp Extract, Vitamin B6 [As Pyridoxibe Hci], Biotin, Calcium, Carbonate, Vitamin A [As All-Trans Retinyl Acetate], Folic Acid, lodine [As Potassium lodide), Zinc Citrate, Calcium Phosphate (Phosphorus), Vitamin D3 [As Cholecalciferol), Vitamin E [As D-Alpha-Tocopheryl Acetate), Vitamin B12 [As Cyanocobalamin).