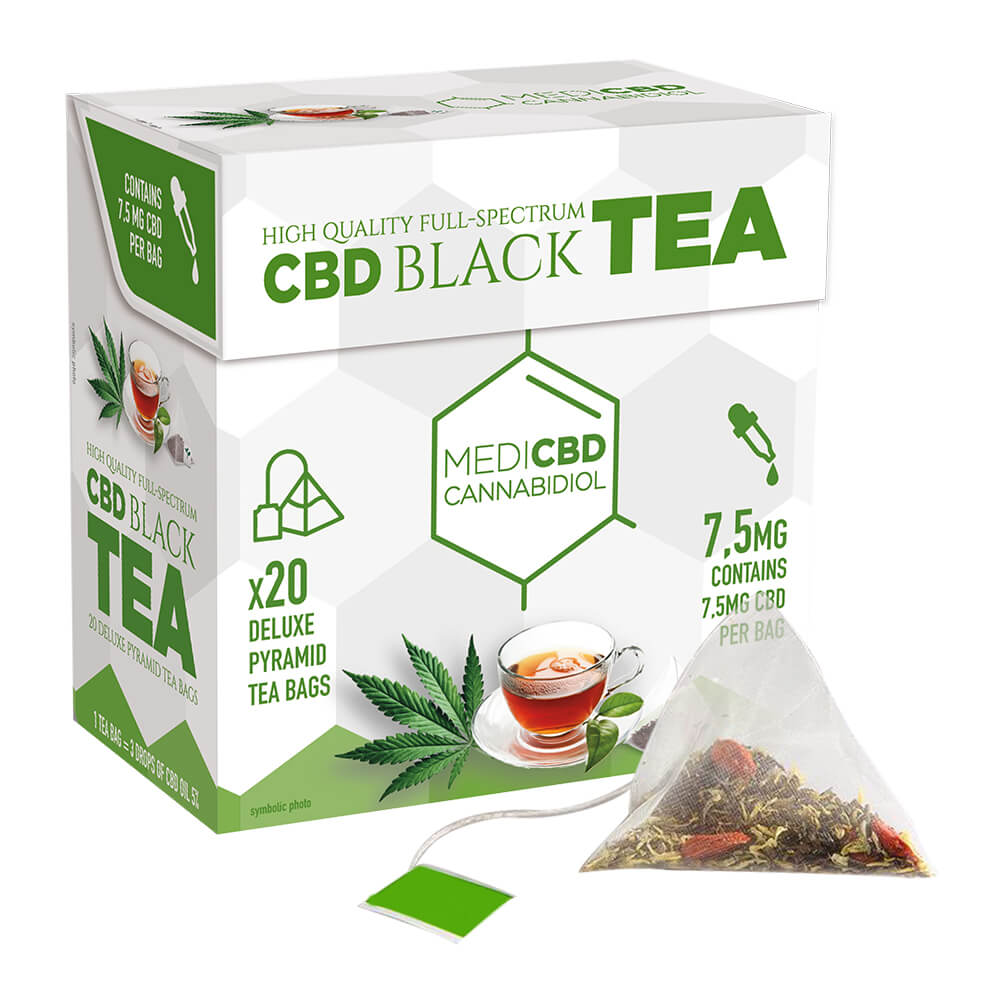 MediCBD Cannabis Black Tea THC Free 7.5mg CBD (10packs/display)
€49,95
Merk: MediCBD
THC vrij
10 stuks/verpakking
Beschrijving
Extra informatie
Beschrijving
Give Your Customers a Pack of Soothing Green Tea
Order our wholesale MediCBD Cannabis Black Tea THC Free 7.5 mg and give your customers a calming experience from every black tea bag. Made from refined black tea blended with hemp juice, your customers will enjoy the fatigue-free rest they love. Did you know that researchers have tested and confirmed the incredible benefits of CBD? This means that wholesale MediCBD potentially can benefit your customers fighting cancer, diabetes and blood pressure, this product has the potential to alleviate their health issues, meaning they can become your regular customer over time.
The medicinal tea bags are packed in an attractive white and green pack, a perfect compliment for nature. Your customers will experience nothing short of inner and outer relaxation while enjoying a touch of nature from every pack.
THC Free and Eco-friendly
This brand of CBD black tea is THC free and therefore suitable for a wide range of customers, both regular CBD users and new ones. Every bag of this product is environmentally friendly, and it's a good thing if you love to minimize pollution and harm to the environment. The bags and packs are all biodegradable. Get a pack for every customer from us today.