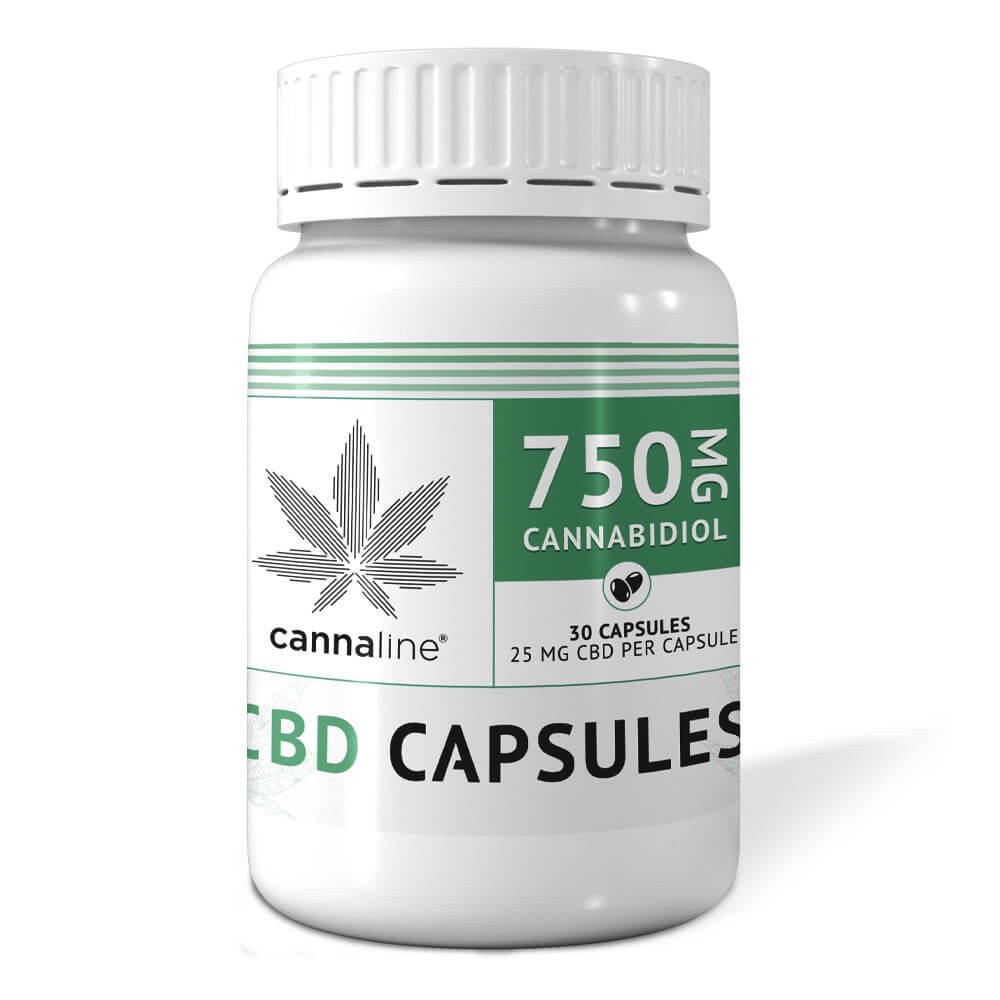 Cannaline CBD Capsules 750mg (30 capsules)
€18,95
Beschrijving
Extra informatie
Beschrijving
Wholesale Cannaline CBD Capsules 750mg
When faced with high stress levels or chronic pain, many people are on the hunt for a quick and effective solution. Unfortunately, there are so many medicines available on the market that it can be hard to tell which one is actually helpful. Luckily, you can feel assured in the powers of CBD to potentially relieve millions of people worldwide. Some CBD supplements can give the user a bad taste and make it difficult to hold them under the tongue. That's where CBD capsules come in handy. These pills are easy to use, and they contain a high concentration of CBD.
Capsules are easy and convenient. Not only does it take less time than other CBD products, but because each pill contains the same amount of CBD, you'll know how much you're consuming and there's no guesswork involved. The HPMC capsules in this package are vegan-friendly, easy to use, and affordable. Simply use the capsules with the regular routine either as soon as you wake up or before you go to sleep and it'll be ready for use any time you need it. If taking both morning and night works for you, don't hesitate to do so!
CBD capsules are easy to stock because they have a very long shelf life – up to 24 months. With this in mind, it's a good idea to stock up on your CBD capsules if you want to be assured that you'll never run out.
750 mg CBD
Store in a dry and cool place
Not intended for children. Keep out of reach of children. Do not use if pregnant or breastfeeding. Do not exceed 70 mg in a 24-hour period. This is a food supplement; it should not be used as a substitute for a varied diet. This product is not intended to cure cancer or any diseases
Recommended dosage: Two capsules per day
12 units/ display | 30 capsules/bottle
Ingredients
MCT COCONUT OIL (Caprylic / Capric Triglycerides) HEMP EXTRACT (Cannabis Sativa L.), HPMC E464 (Hydroxypropyl Methylcellulose). Contains only natural ingredients, GMO free, no artificial colours, aromas, or preservatives are added. HPMC (Hydroxypropyl Methylcellulose) capsules are vegan friendly and safe for human consumption.