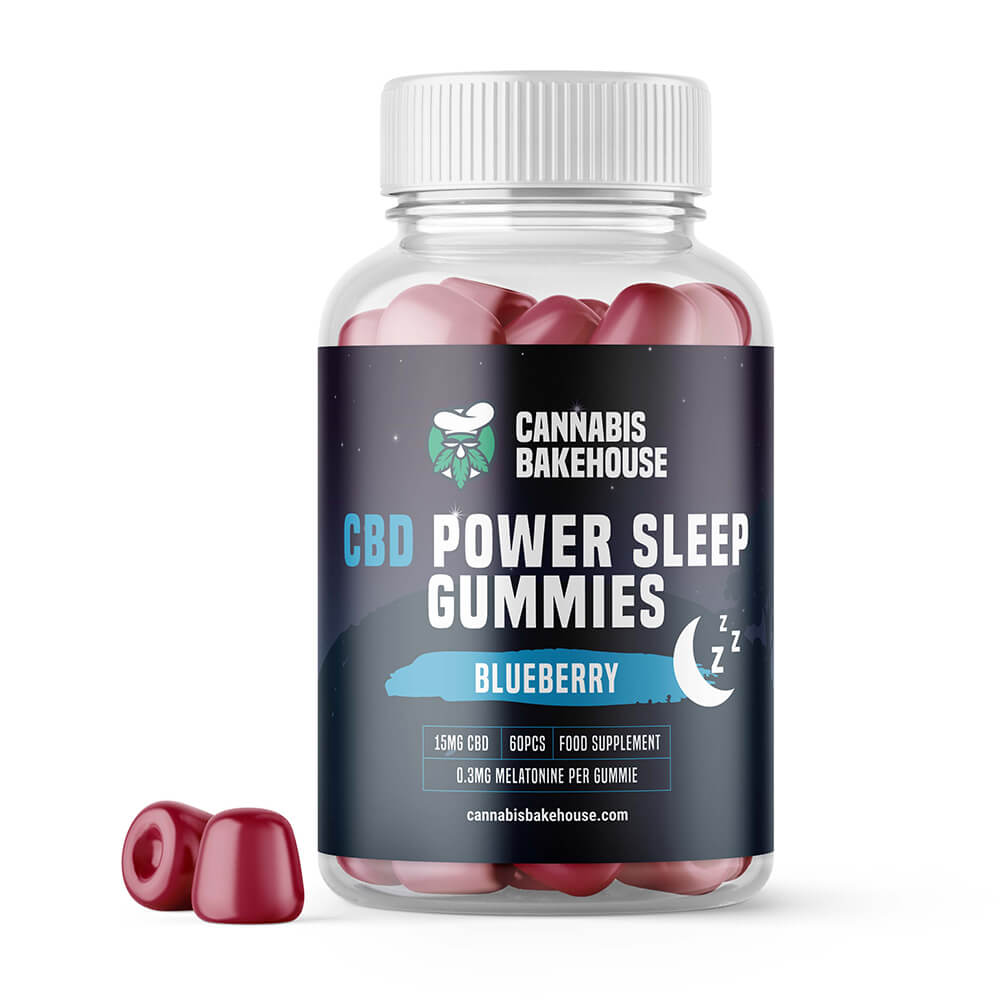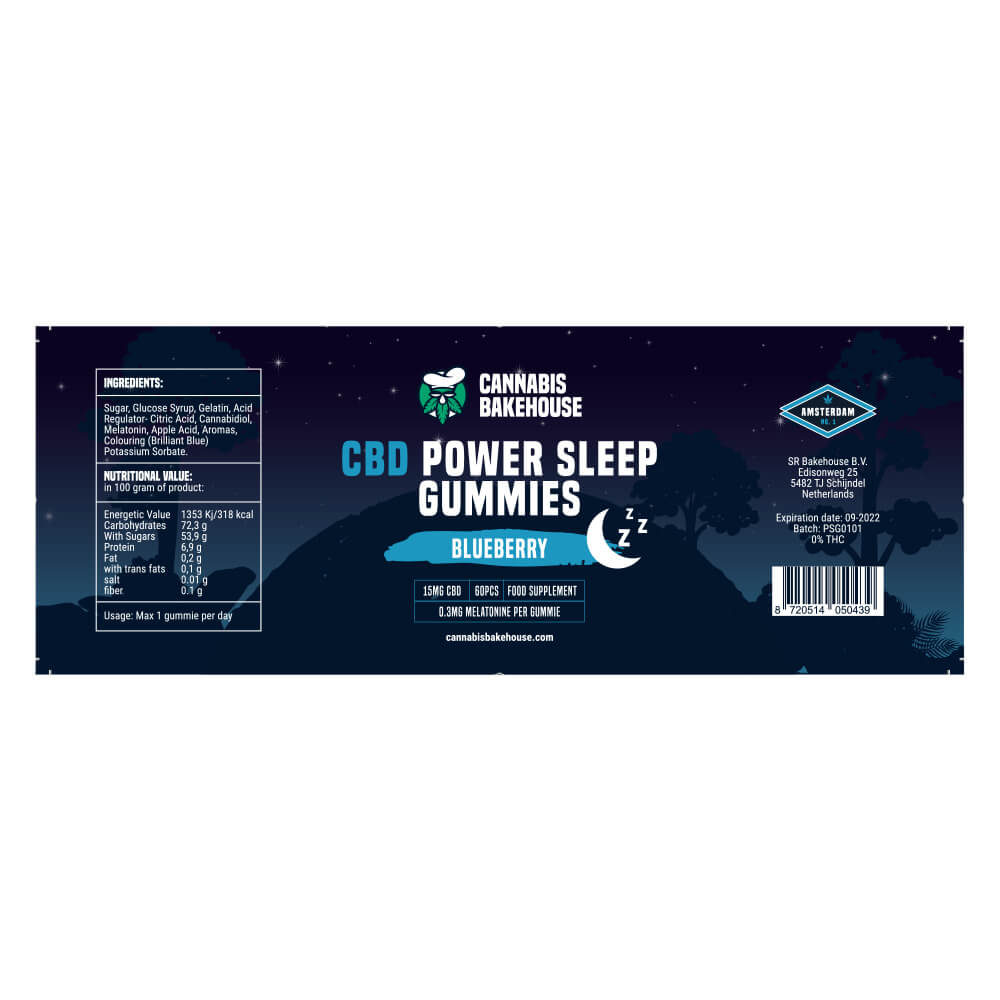 Cannabis Bakehouse Power Sleep 15mg CBD Gummies + Melatonin (60 gummies)
€32,95
Merk: Cannabis Bakehouse
THC vrij

Beschrijving
Extra informatie
Beschrijving
These Gummies Redefine Power Naps
Yup, it's called "Power Sleep" now, and with these potent wholesale Cannabis Bakehouse Power Sleep 15mg CBD Gummies + Melatonin, that is precisely what your customers will be getting. A good sleeping pattern is necessary for everyone, but not everyone gets to have it. Stock up this product for customers who might have a hard time sleeping. The Cannabis Bakehouse brand has carefully formulated these sweet gummies to ensure that all your customers get the rest they deserve. Even the Sandman has got nothing on these bad boys! Did you know that researchers have tested and confirmed the incredible benefits of CBD?These gummies are healthier than the typical chemical sleeping pills, and they are just as effective. The ingredient that gives them that superpower is our good ol' CBD. Research has proven that this wonder chemical has the potential to help customers with sleeping issues. This is further made possible by its anti-anxiety and pain-alleviating properties. These possible benefits make these gummies your customers' best choice for getting themselves much-needed shut-eye.
But it doesn't end there. This product just keeps giving. Another key ingredient is added to make these delicious gummies even more effective. Melatonin is a hormone produced by the body, and its job is to send signals to the body when it is sleep-time so the body can rest. This hormone is in charge of the body's sleep-wake rhythm. As we pointed out earlier, a good sleeping pattern is necessary, and without it, your customers might not be able to carry out daily activities efficiently. Studies have shown that the melatonin in these gummies can help to correct your customers' sleep-wake rhythm, ensuring that their bodies get rest when necessary.
Carefully Dosed CBD Goodness
Your customers should not be worried about the CBD dosage in these gummies. Each gummy has been carefully formulated to contain precisely 15mg of CBD and 0.3mg of Melatonin.That way, your customers can regulate the amount of CBD they take at any time. These gummies are also free of THC, the compound in hemp plants that makes people feel "high." This compound was purposefully left out so your customers can get a restful sleep without any adverse narcotic effect getting in the way of their rest.
The impeccable packaging and design of this product will make it attract customers the moment they lay eyes on it. The sturdy bottle and protective sealed cap will assure them of the quality of these gummies. And by the time your customers experience the magic of these gummies, you can be sure that they will be recommending them to their friends and family. This means more sales for you! Place your order for our wholesale Cannabis Bakehouse Power Sleep 15mg CBD Gummies + Melatonin (60 gummies) to enjoy discount prices that will boost your profit margin today.
Ingredients: Sugar, Glucose Syrup, Gelatin, Acid Regulator-Citric Acid, Cannabidiol,
Melatonin, Apple Acid, Aromas, Colouring
Extra informatie
| | |
| --- | --- |
| Gewicht | 0,194 kg |
| Inhoud | 125g |
| Merk | |
| Afmetingen | 5,5 × 5,5 × 12 cm |
| THC | |
| CBD (mg) | |