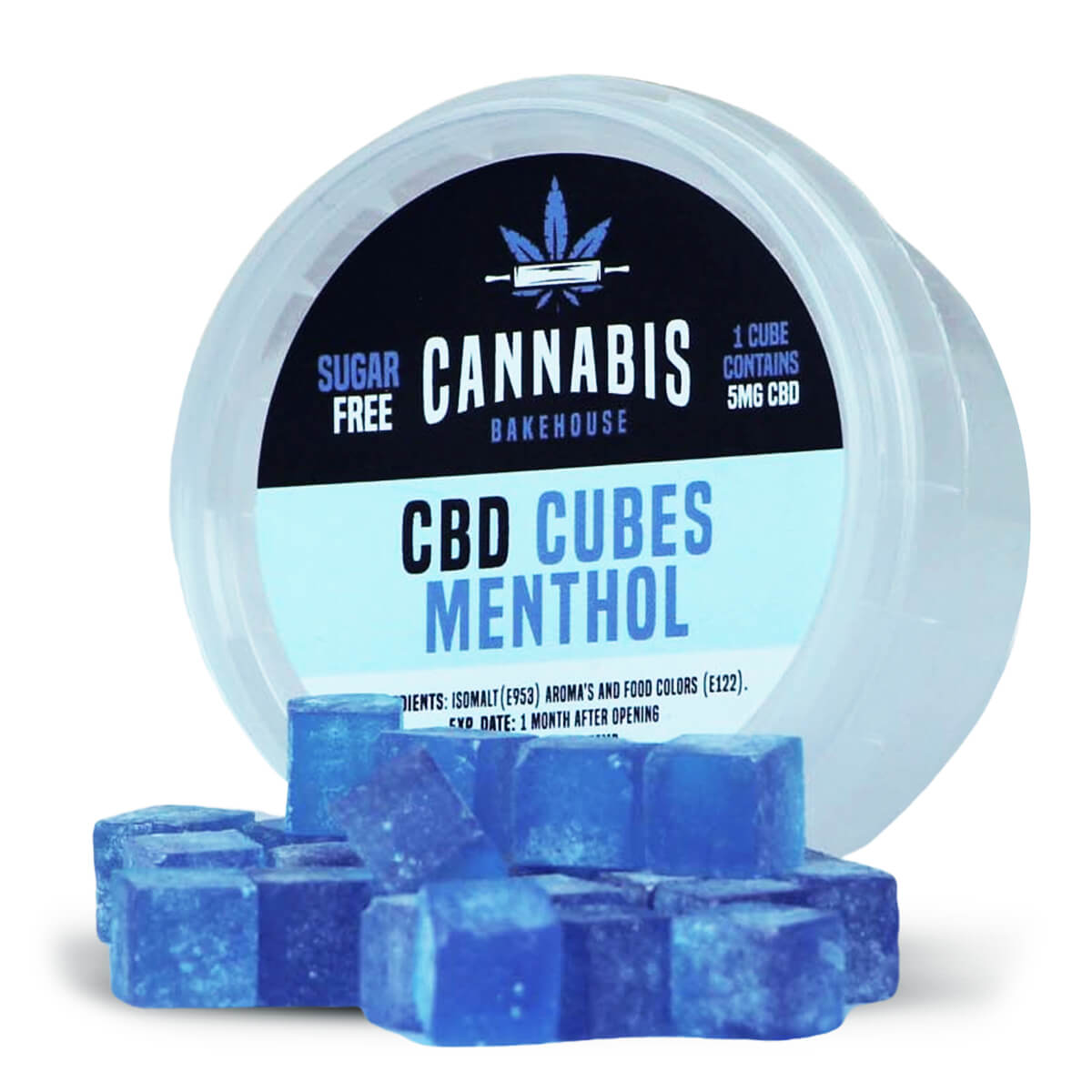 Cannabis Bakehouse CBD Cubes Menthol 5mg
€8,95
Merk: Cannabis Bakehouse
THC vrij

Beschrijving
Extra informatie
Beschrijving
Menthol Cubes, Fresh And Cool
Our Cannabis Bakehouse CBD Cubes Menthol are tasty and delectable, and they're no longer simply a guilty pleasure; they're also excellent for you. There's something for everyone in the CBD Candy Cubes assortment, with various nostalgic flavor combinations to select from. Our delicious and easy-to-use menthol-flavored CBD candies are one of the best in the industry. Gummies are one of the simplest methods to introduce CBD into your customer's daily routine. Each gummy in our Cannabis Bakehouse CBD Cubes Menthol 5mg has a Menthol taste and 5mg CBD! Cannabis, or CBD, is now employed in a variety of meals. Candy, such as CBD edibles like lollipops or cannabis candies, pastries, or energy drinks, can be used. Cannabidiol edibles, often known as CBD meals, are another option. You can find other hemp plant components in it.
Try a tub of one of your old favorites, such as the lovely Bubble Gum or the crowd-pleasing Cherry. If you prefer a fruitier CBD candy, try one of Cannabis Bakehouse's other tubs, which come in flavors including refreshing Orange and mouth-watering Watermelon. If your customers are searching for a CBD pick-me-up on the go, advise them to try switching your chewing gum for this delightful Menthol. Although there are many flavors to choose from if they are undecided about the taste to choose? It's no problem! These CBD gummy Cubes will tickle their fancy, allowing them to have a feel of this delicious Cannabis Bakehouse flavor before deciding on your favorite.
What To Expect From Each Cube?
CBD Candy Cubes contain 5mg of full-spectrum cannabis dose per cube, allowing you to easily adjust the quantity of CBD you consume based on the number of cubes you eat. CBD Candy Cubes are sugar-free, sweet, and rich with hemp-derived cannabinoids, terpenes, and flavonoids, all of which have health advantages. You may now indulge in your favorite CBD delight without feeling bad about it. Because eating a CBD product can take longer to experience the advantages, CBD Candy Cubes are great for people who wish to test a CBD product for the first time or looking for a new favorite snack. While it may take longer for an edible CBD product to be broken down by the human digestive system, the effects will last longer once the body absorbs it.
CBD Cubes include isomalt rather than sugar. Each CBD Cube has 5mg of CBD in it. CBD can be used to prevent a variety of diseases. These CBD Cubes edibles are tasty and come in a variety of flavors. Like CBD Lollipops, Leaves, Gummy Bears, and other cannabis treats, CBD-Cubes do not contain THC. To ensure that the correct amount of CBD is consumed, the amount of CBD added to a specific number of cubes is standardized. Each CBD candy cube will provide 5mg of CBD. As a result, the amount of CBD you absorb is primarily influenced by how many CBD cubes they consume.
Extra informatie
| | |
| --- | --- |
| Gewicht | 0,036 kg |
| Inhoud | 20g |
| Merk | |
| Afmetingen | 7 × 7 × 3,5 cm |
| THC | |
| CBD (mg) | |