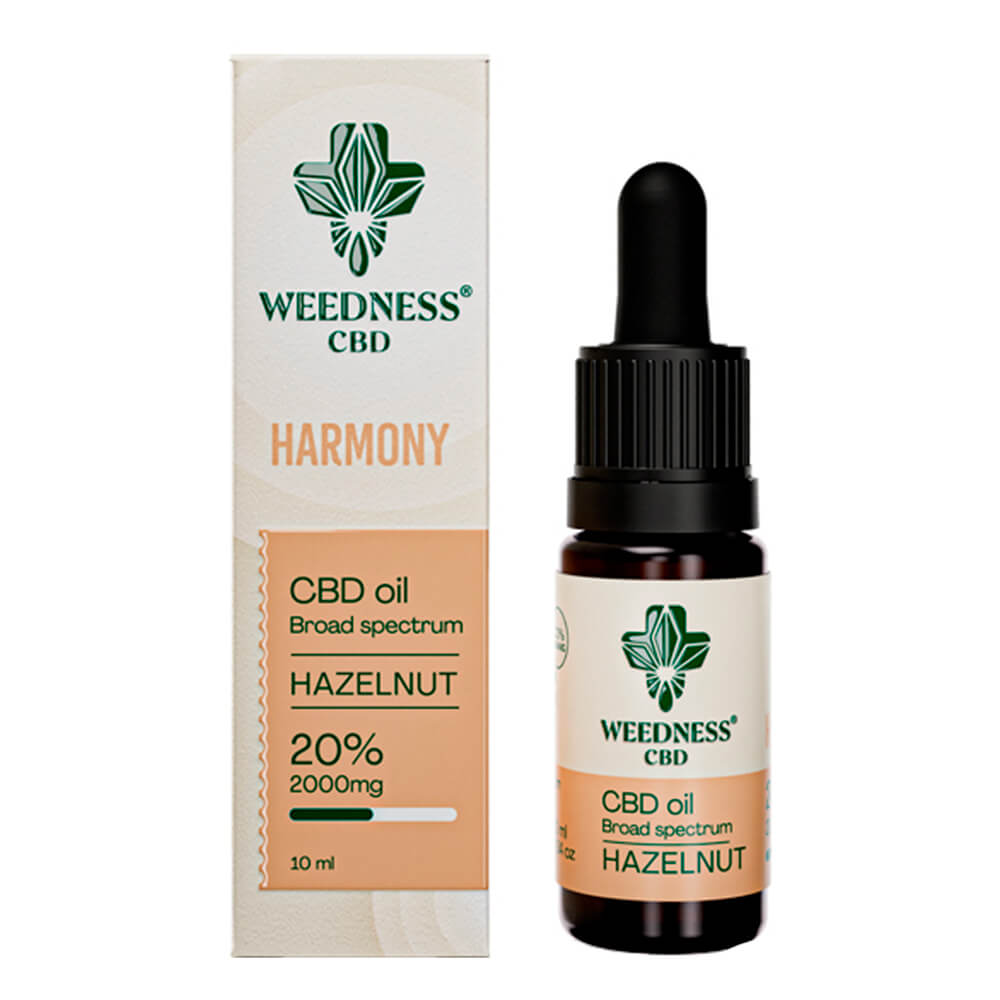 Weedness Hazelnut 20% CBD Oil (10ml)
€37,95
Beschrijving
Extra informatie
Beschrijving
Wholesale Weedness Hazelnut 20% CBD Oil
Weedness Hazelnut 20% CBD Oil is a premium broad-spectrum CBD oil that comes in a convenient 10ml bottle. With a high CBD concentration of 20% (2000mg), this oil is designed to provide maximum benefits for your health and well-being.
Formulated with CBD distillate, this oil is meant to maintain the balance and harmony of your body and mind. Whether you're dealing with stress, anxiety, or other health concerns, Weedness Hazelnut 20% CBD Oil can help support your overall wellness.
One bottle of Weedness Hazelnut 20% CBD Oil contains approximately 280 drops, giving you plenty of servings to last for an extended period of time. Each drop provides a potent dose of CBD, ensuring that you get the most out of every use.
What sets Weedness CBD oils apart is their commitment to quality and sustainability. This product is suitable for vegans and vegetarians, as it does not contain any animal gelatin, gluten, milk, lactose, or genetic engineering. Plus, it is made with the finest ingredients to ensure its purity and potency.
Whether you're a shop owner or retailer, offering Weedness Hazelnut 20% CBD Oil to your customers can be a great addition to your product lineup. With the increasing popularity of CBD products, this oil is sure to attract customers looking for a natural and effective solution to their wellness needs.
Order your Wholesale Weedness Hazelnut 20% CBD Oil today and experience the benefits of premium CBD oil for yourself. Elevate your customers' wellness journey with this high-quality product that is designed to enhance their overall health and happiness.
Ingredients: Hemp extract, MCT Oil, Hazelnut oil, Terpenes