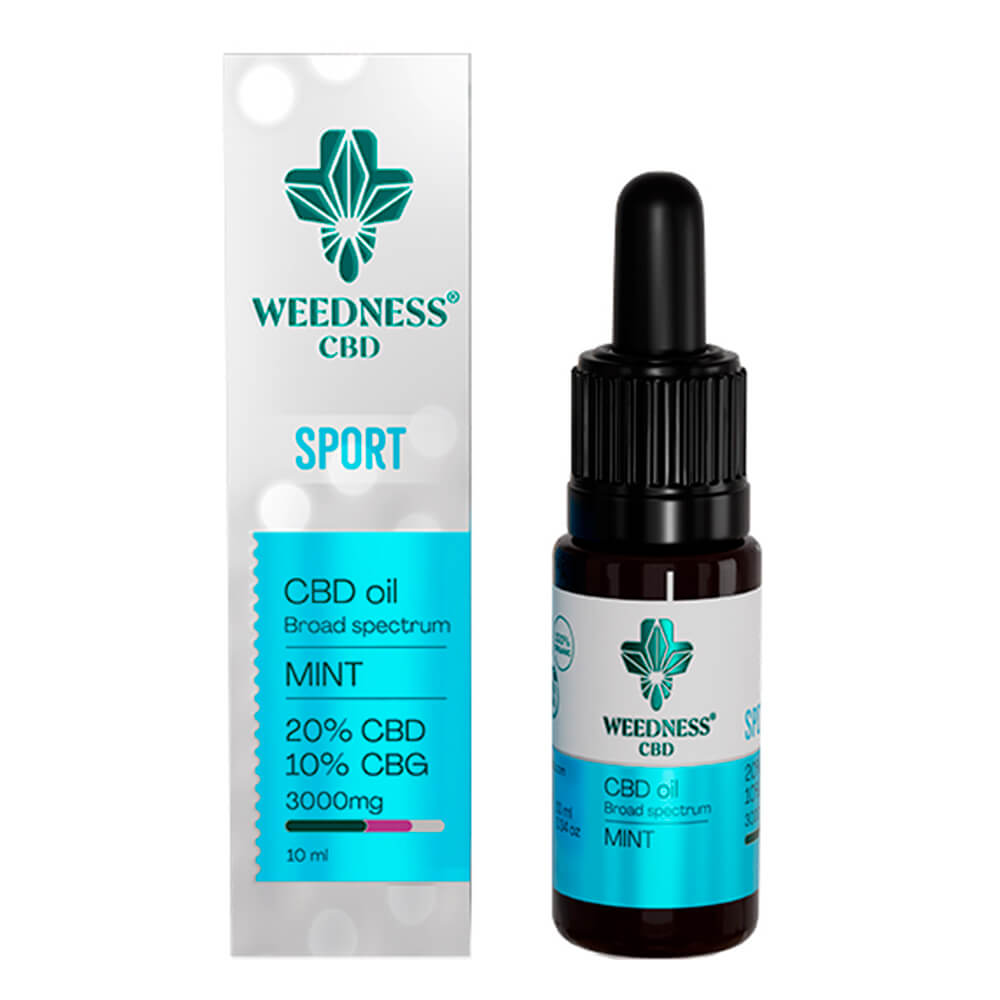 Weedness CBD Oil Sport 20% CBD + 10% CBG (10ml)
€56,95
Beschrijving
Extra informatie
Beschrijving
Wholesale Weedness CBD Oil Sport 20% CBD + 10% CBG
Introducing the Wholesale Weedness CBD Oil Sport 20% CBD + 10% CBG, a must-have for shop owners and retailers looking to provide top-quality CBD products to their customers. This 10ml bottle is packed with a potent blend of CBD and CBG, making it the perfect addition to any wellness routine.
Each bottle contains 20% CBD (1000mg) and 10% CBG (500mg), providing powerful relief and support for your customers. With approximately 280 drops per bottle, they can enjoy the benefits of this premium broad-spectrum CBD and CBG oil for an extended period.
Formulated with high bioavailability in mind, this CBD oil is made with CBD and CBG distillate, ensuring maximum absorption and effectiveness. Thanks to the supercritical CO2 extraction method used, the final product is pure and free of any unwanted impurities.
One of the standout features of this CBD oil is its zero THC content, making it a safe and reliable option for athletes and individuals who undergo routine drug testing. It has been carefully crafted to help speed up recovery, reduce inflammation, improve rest, and prevent injuries, allowing users to achieve peak physical performance during their daily workouts.
Not only is this CBD oil highly effective, but it also caters to a wide range of dietary preferences. It is suitable for vegans and vegetarians, as it does not contain any animal gelatin, gluten, milk, lactose, or genetic engineering. With its premium quality and carefully selected ingredients, this oil is designed to maximize the health benefits for its users.
Rest assured, this product is completely free of THC, ensuring that your customers can enjoy all the advantages of CBD and CBG without any psychoactive effects.
Enhance your product lineup with the Wholesale Weedness CBD Oil Sport 20% CBD + 10% CBG. Provide your customers with a top-notch CBD oil that delivers exceptional results and promotes overall well-being. Order now and give your customers the experience they deserve!
Ingredients: Hemp extract, Peppermint oil, MCT Oil | Terpenes: Myrcene, Pinene, Caryophyllene, Limonen