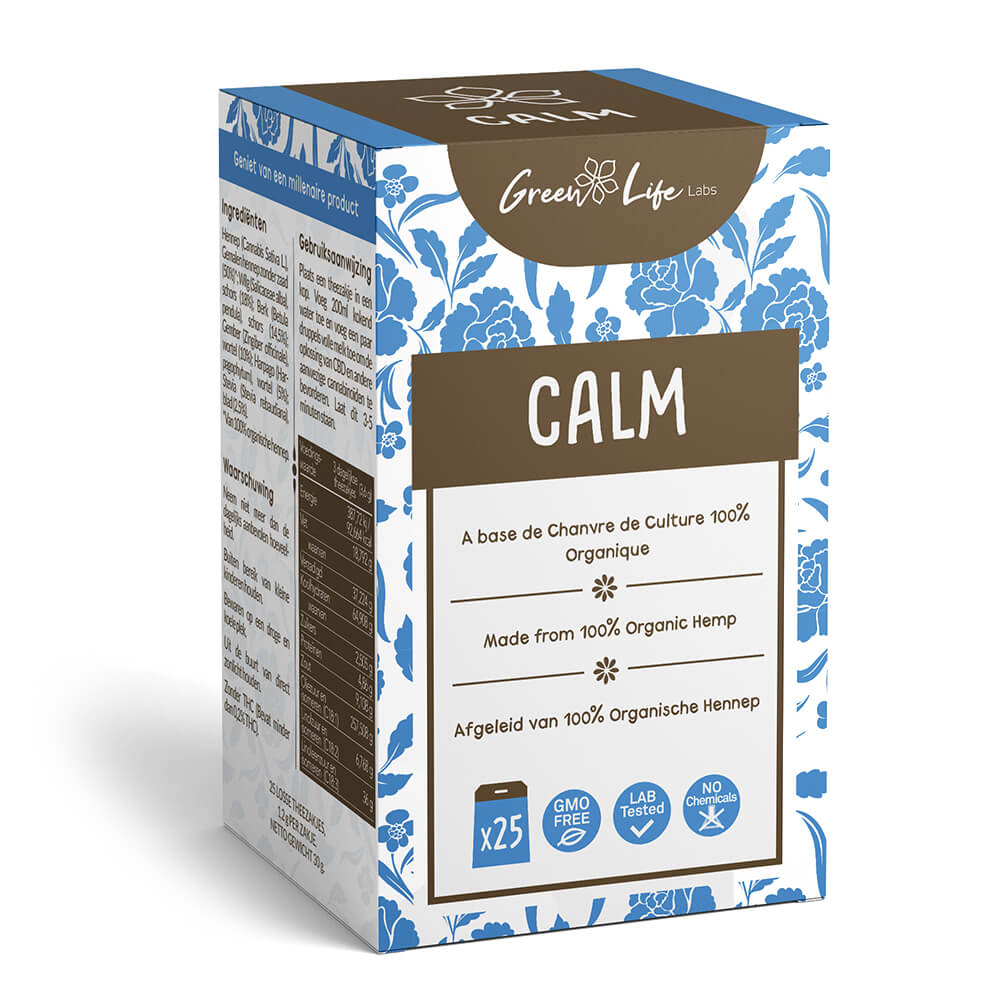 Green Life Organic Hemp Calm Tea 30g (25bags/box)
€9,95
Beschrijving
Extra informatie
Beschrijving
A sip of calmness
This is a cup of calmness for your tea-loving customers. The wholesale Green Life organic hemp calm tea is notable for its soothing effect on the body. It can potentially reduce inflammation related to heart problems, strengthen the heart, reduce anxiety, and improve the body's nervous system.
So, if your customers start feeling agitated, they can seek solace in the delicious but somewhat earthy cup of organic hemp tea.
The Famous Green Life Hemp Tea
This tea is hand-selected from dry organic hemp leaves and flowers. Green Life have experts who watch these leaves and grow them naturally on organic farms until the CBD concentration is highest in them. At this point, the leaves are harvested and used to make these bags of calmness. The green life hemp tea contains 25 bags per box.
In the absence of THC, it is completely non-psychoactive and can be used at any time of the day.
The Green Life Organic Hemp Calm tea bags (30g) will triple your customers' love for tea and keep them coming for more. This tea is always on our list of popular demand, as it has continued to prove effective.
You would not regret purchasing this pack of goodness, and your customers' will remain thankful.
Ingredients
Hemp flower, hemp seeds, hemp leaves, micro amount of fat from cow or almond milk, CBDA(cannabidiol in acid form).
CBDA has therapeutic potential. It has been known to potentially treat inflammation and seizures and reduce anxiety. Before CBDA is transformed into CBD, it must first be decarboxylated. This will involve heating, drying, and processing Cannabinoid acid. It then changes its molecular structure and chemical composition to form Cannabinoid (CBD).
Extra informatie
| | |
| --- | --- |
| Gewicht | 0,066 kg |
| Inhoud | 30g |
| Merk | |
| Afmetingen | 12,5 × 8 × 12,5 cm |
| THC | |