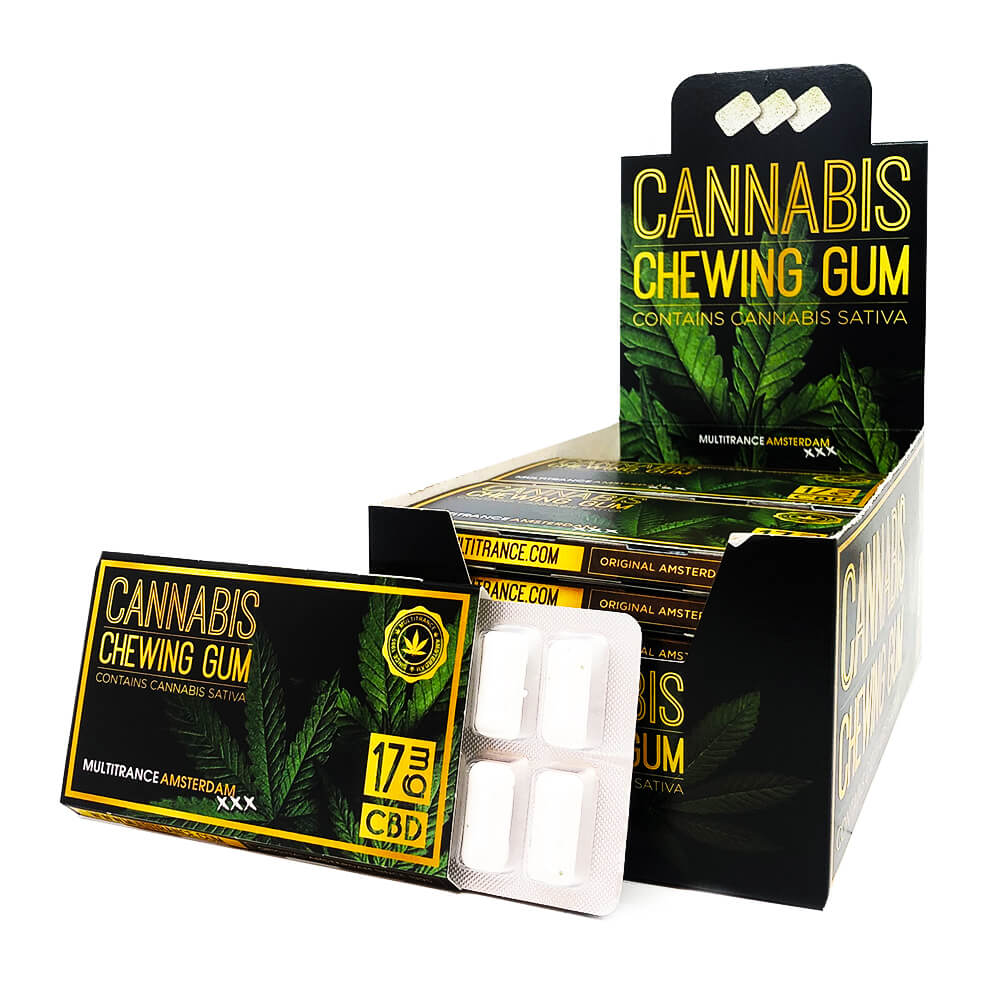 CBD Eucalyptus mint chewing gum THC free (24pcs/display)
€63,95
Merk: Haze
THC vrij
24 stuks/verpakking
Beschrijving
Extra informatie
Beschrijving
A Stimulating Experience Blended With Fresh Mint!
An invigorating blast of eucalyptus combined with a classic and timeless mint flavor, this CBD chewing gum promises to bring a menthol-laced breath of fresh air to your range. Place an order for the wholesale CBD eucalyptus mint chewing gum THC free and offer your customers a rejuvenating flavor blended with fresh mint. Did you know that researchers have tested and confirmed the incredible benefits of CBD? That is right, not only every piece of CBD eucalyptus mint adds a menthol touch to your customers' mouths and freshens their breath but also it potentially benefits the calm and relaxed mood of your customers' bodies.The dark medium-sized package is portable and discreet and adds a sense of boldness to your customers. Based on studies, any feeling of stress and anxiety could be quickly replaced with confidence as the CBD content of every piece is working to your customers' body system. With a convenient display, put it on a shelf or by the till to catch the eye of customers and enjoy great margins as a retailer.
Breath Freshener and Decongestant
While mint is an all-time oral and dental freshener for your customer, as previously mentioned in research the menthol scented aroma from eucalyptus unblocks their nose and sinuses. The decongesting leaves customers sober with new vigor to work. CBD eucalyptus mint has many benefits and is ideal for a wide range of customers including new users and seasoned ones who desire a new experience.The revitalizing and cleansing benefits of eucalyptus mint coupled with affordable cost is a sure way of attracting and retaining customers.
Completely THC free
All the benefits of CBD but won't get your customers high
Sugar-free.
Contains 17 mg of CBD.
Discreetly packaged
Contains Cannabis Sativa and Hemp Essential Oil
24 pieces per display
Ingredients
Sweeteners: sorbitol, isomalt, maltitol syrup, acesulfame k, sucralose; gum base (contain soy lecithin), flavours; humectant: glycerol; thickening agent: gum arabic; hemp essential oil (0,3%); CBD oil; colours: E171, E141ii, glazing agent: carnauba wax; antioxidant: E321.