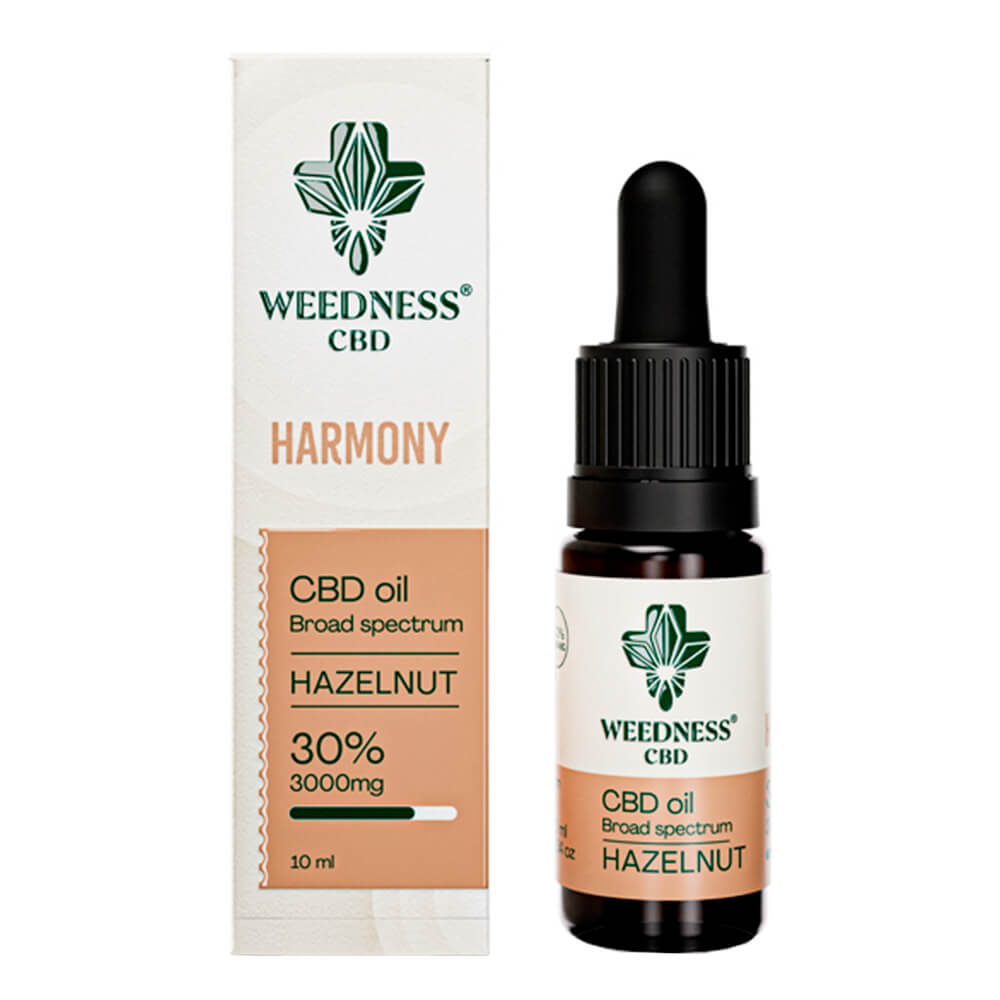 Weedness Hazelnut 30% CBD Oil (10ml)
€52,95
Beschrijving
Extra informatie
Beschrijving
Wholesale Weedness Hazelnut 30% CBD Oil
Introducing the Weedness Hazelnut 30% CBD Oil – a premium Broad Spectrum CBD oil for shop owners and retailers. With a content of 10ml, this CBD oil contains a high concentration of 30% CBD, providing you with the ultimate benefits for your health.
The Weedness Hazelnut 30% CBD Oil comes in a convenient 10ml/0.34fl.oz bottle, making it easy to carry and use wherever you go. With a whopping 30% CBD concentration, this oil contains a total of 3000mg of CBD, ensuring you get the most out of each drop.
Formulated with CBD distillate, this premium CBD oil is designed to maintain the homeostasis, or balance and harmony, of your body and mind. Whether you're looking to relieve stress, reduce anxiety, or simply promote overall wellness, this CBD oil is the perfect solution.
One bottle of the Weedness Hazelnut 30% CBD Oil contains approximately 280 drops, allowing for long-lasting use. Made from high-quality ingredients, this CBD oil is suitable for vegans and vegetarians as it does not contain any animal gelatin, gluten, milk, lactose, or genetic engineering.
Experience the full benefits of CBD with the Weedness CBD Oils Brand. With its premium formulation and high CBD concentration, this CBD oil is designed to maximize its positive effects on your health. Boost your overall well-being with a product you can trust.
Don't miss out on the opportunity to stock your shop with the best CBD oil on the market. The Weedness Hazelnut 30% CBD Oil is a must-have for any retailer looking to provide their customers with top-quality CBD products. Order yours today and experience all the amazing benefits it has to offer.
Note: This product is not intended to diagnose, treat, cure, or prevent any disease. Please consult with a healthcare professional before using any CBD product.
Ingredients: Hemp extract, MCT Oil, Hazelnut oil, Terpenes