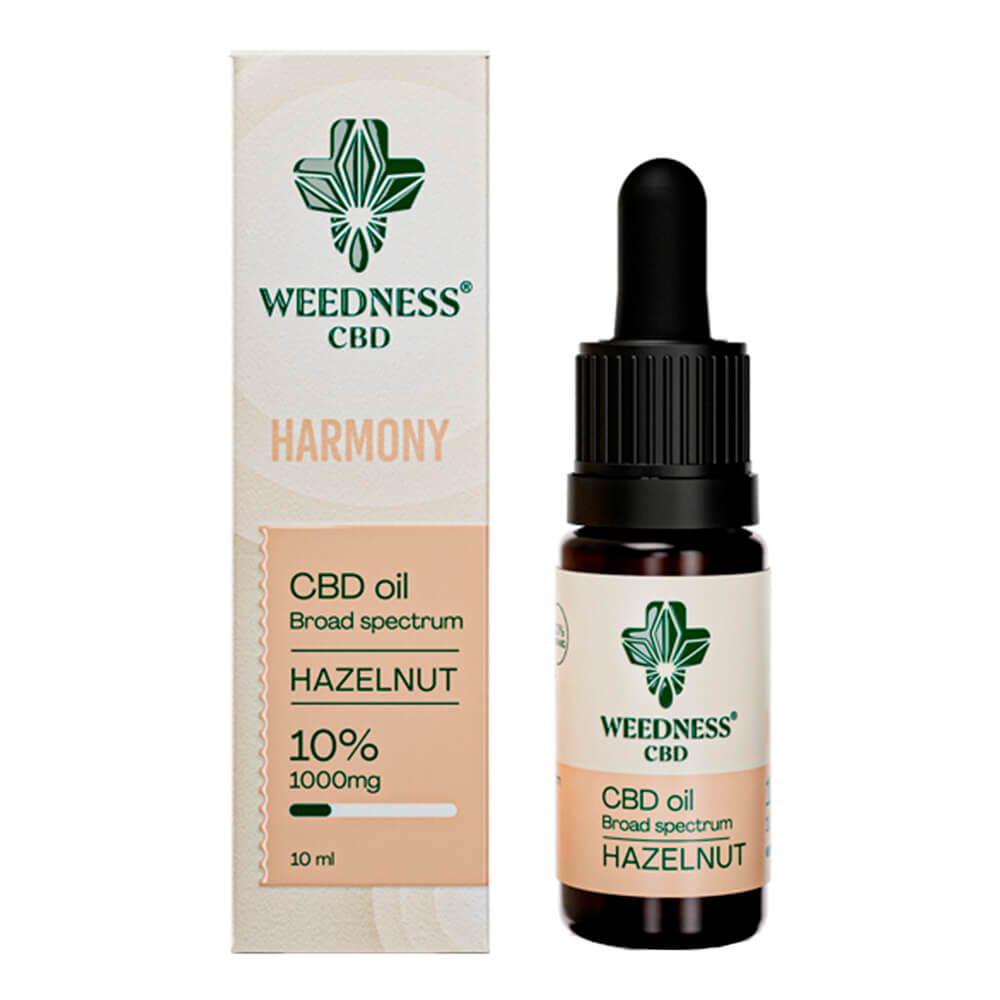 Weedness Hazelnut 10% CBD Oil (10ml)
€25,95
Beschrijving
Extra informatie
Beschrijving
Wholesale Weedness Hazelnut 10% CBD Oil
The Weedness Hazelnut 10% CBD Oil is a high-quality product that is perfect for shop owners and retailers looking to provide their customers with top-notch CBD options. This CBD oil comes in a 10ml bottle and contains a potent 10% CBD concentration.
With approximately 280 drops per bottle, this CBD oil provides a long-lasting supply for those seeking its potential health benefits. The oil is made with CBD distillate, ensuring the purity and effectiveness of the product.
One of the key features of Weedness CBD oils is that they are designed to support the balance and harmony of the body and mind. This means that using this CBD oil can help maintain homeostasis, promoting overall well-being.
Not only is this CBD oil highly effective, but it is also suitable for vegans and vegetarians. It does not contain any animal gelatin, gluten, milk, lactose, or genetic engineering. This makes it an excellent choice for those with dietary restrictions or preferences.
The Weedness Hazelnut 10% CBD Oil is a premium product that is carefully formulated to maximize its health benefits. The broad-spectrum CBD oil offers a wide range of potential therapeutic effects without the psychoactive properties of THC.
Incorporating this CBD oil into your daily routine may help alleviate stress, promote relaxation, and support overall mental and physical wellness. Just a few drops of this premium CBD oil can make a big difference in your overall health and well-being.
Whether you own a shop or run an online retail store, the Weedness Hazelnut 10% CBD Oil is a must-have product for your customers. Its high-quality formulation, vegan-friendly ingredients, and potential health benefits make it an ideal choice for those seeking the benefits of CBD oil.
Don't miss out on the opportunity to provide your customers with this premium CBD oil. Order the Weedness Hazelnut 10% CBD Oil (10ml) today and experience the difference it can make in your customers' lives.
Ingredients: Hemp extract, MCT Oil, Hazelnut oil, Terpenes