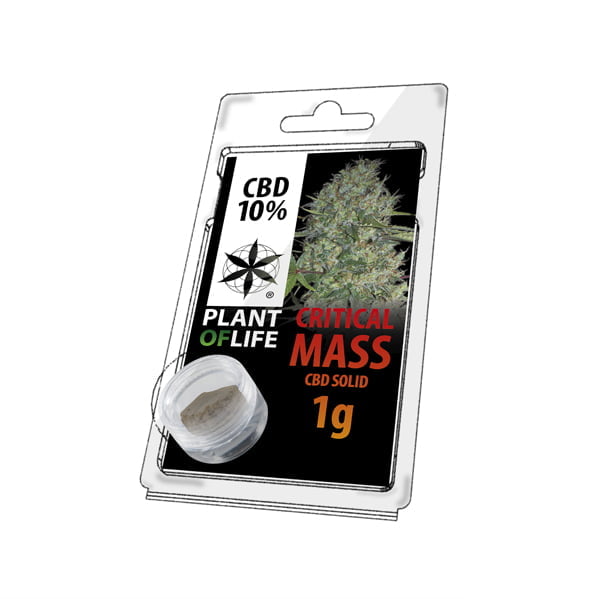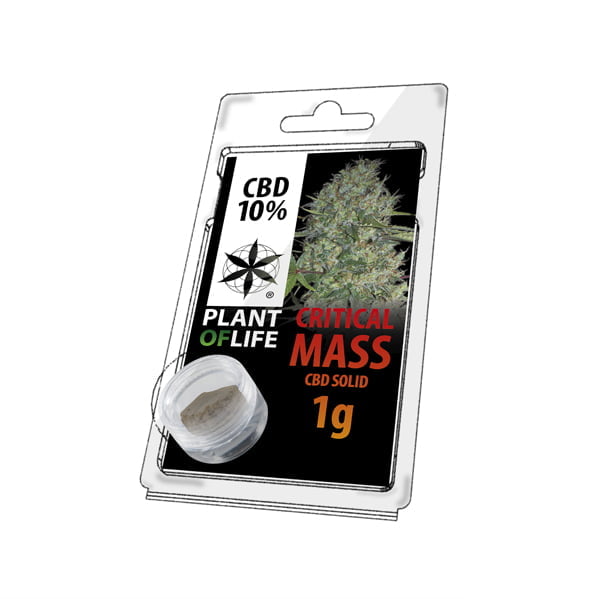 Plant of Life CBD Solid 10% Critical Mass (1g)
€6,95
Beschrijving
Extra informatie
Beschrijving
Critical And Unique
Wholesale Plant of Life CBD solid 10% Critical Mass is a CBD variation of the famous strain Critical Mass. Specialists have discovered the incredible benefits of CBD on factors such as anxiety and sleep. So this product potentially has great relieving power to lack sleep, inflammation of muscles, and depression. Based on the research, this product potentially calms and energizes without psychoactive effects. If your customers need a high-quality product, get them a pack of 1g CBD critical mass. The product comes in small packs, wrapped attractively, and ready to distribute to your customers.
Made Of Pure Extracts From Feminized CBD Seeds
The hemp plant is infused with the critical mass to form a clone free of THC. The extracts blended to make critical mass are therefore free of any narcotic effects, but potentially calming to the body (based on the previous studies). The feminized CBD tree is grown with great care to yield the best hemp-critical mass juice, rich with essential oils.
There is also research about the benefits of CBD regarding inflammation, enhancement of mood, or even stress. This product is ideal for your customers who want to feel the potential benefits of CBD but are cautious about any trace of THC. Also, as said before, it could be a good option for patients suffering from insomnia, as it has potentially stress-relieving effects. If you stock CBD critical mass, you will have a wide range of customers with different needs, all met by this awesome product. Buy wholesale and meet the needs of your customers.
Made and packaged by Plant of life, our CBD critical mass products are top quality and authentic. Order wholesale Plant of Life CBD solid 10% critical mass and offer your customers the best CBD products. We offer wholesale products at reasonable prices so that our customers enjoy the best profit from their sales.
Extra informatie
| | |
| --- | --- |
| Gewicht | 0,02 kg |
| Inhoud | 1g |
| Merk | |
| Afmetingen | 13,5 × 8 × 1,5 cm |
| CBD (%) | |