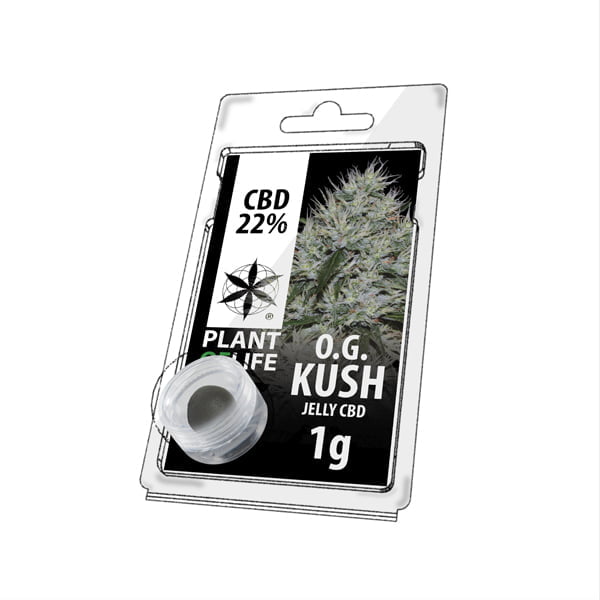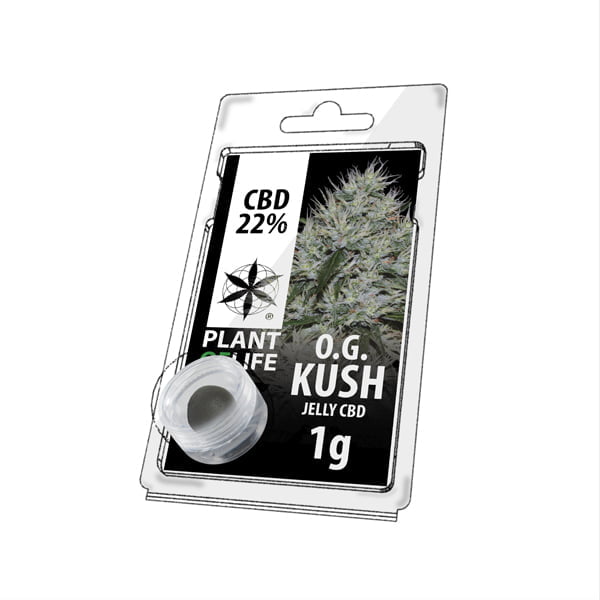 Plant of Life CBD Jelly 22% OG Kush (1g)
€7,95
Beschrijving
Extra informatie
Beschrijving
Introducing the Plant of Life CBD Jelly 22% OG Kush.
Thinking of buying a new type of CBD jelly for your store? Well, here is one extracted from one of the most classic CBD strains out there.
The best thing about CBD jelly extracts is that these products give your customers the chance to buy different types of cannabis strains and compare the aromas. The 'OG' in OG Kush is said to stand for 'Original Gangster', a term that reflects the original flavor of this strain. The OG Kush CBD strain is known for its earthy aroma that resembles the smell of a dank, old forest.
Great potential Benefits
Researchers have discovered the incredible properties of CBD for relaxation and anxiety, so if your customers are looking for a calming and uplifting potential benefit, this is the jelly you should keep in stock. With reference to the previous article, we can say that this CBD jelly also has many potential health benefits for your customers due to the 22% CBD present in the extract. Buy this wholesale Plant of Life CBD Jelly 22% OG Kush and make your customers happy.
Extra informatie
| | |
| --- | --- |
| Gewicht | 0,02 kg |
| Inhoud | 1g |
| Merk | |
| Afmetingen | 13,5 × 8 × 1,5 cm |
| CBD (%) | |