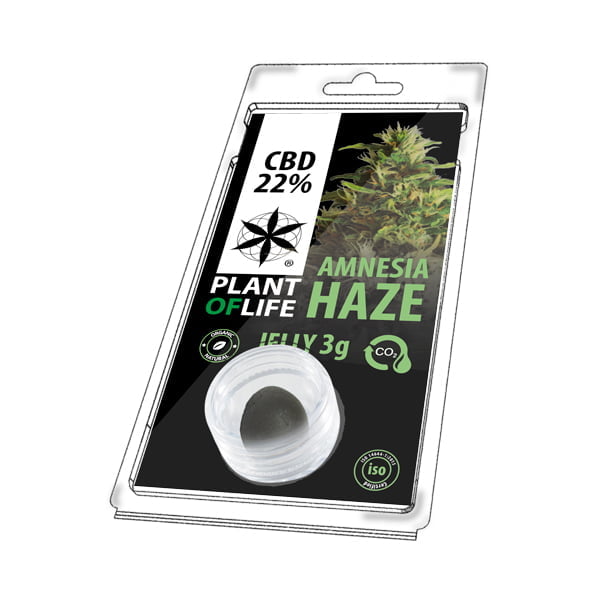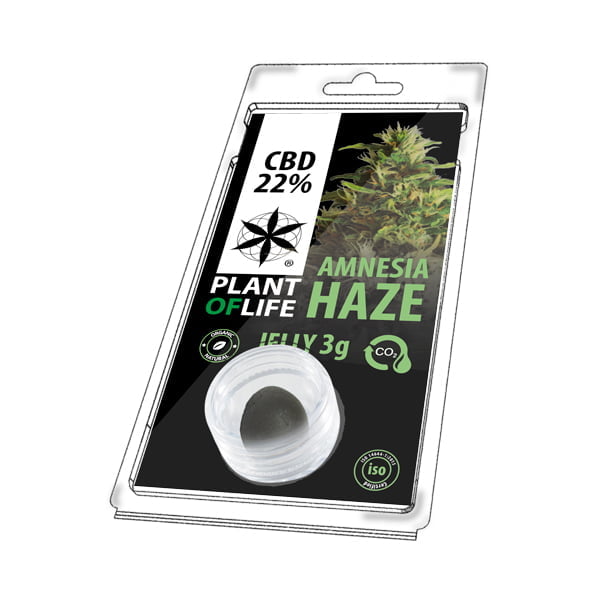 Plant of Life CBD Jelly 22% Amnesia Haze (3g)
€24,95
Beschrijving
Extra informatie
Beschrijving
The Famous High Concentration Cannabis Strain
Amnesia Haze, a world-famous cannabis cultivar, is widely regarded as one of the best hemp types of its generation. This hemp strain is now available in CBD (cannabidiol), which means it has no THC (tetrahydrocannabinol), the chemical responsible for hemp's psychotropic properties. This is in a resin formulation with a high CBD concentration for potent and tangible effects. This CBD resin is the product of a thorough extraction of trichomes naturally present on the buds of Amnesia Haze. With this potent and famous resin, your customers will discover all of the medicinal hemp advantages in a concentrated, intense, and incredibly refined form.
The Fairest Of Them All
This Amnesia Haze resin is one of the most powerful things your customers will ever encounter. This 22 percent version is recommended for your more experienced customers who have had the lighter 10 percent version. Because this resinous form is so concentrated, even a tiny amount can have significantly immediate soothing effects. Did you know that researchers have tested and confirmed the incredible benefits of CBD? Amnesia Haze hemp variety can potentially benefit from calming effect on the psyche. It successfully relieves tension and anxiety, stimulates the brain, and increases energy and sociability at any time of day.
Your customers will notice a particularly appealing floral variety with our wholesale Plant of Life CBD Jelly 22% Amnesia Haze. There are also delicious notes of pine, pepper, and citrus.
Plant of Life CBD Jelly 22% Amnesia Haze features
Variety: Jelly
Flavor: Amnesia Haze
Brand: Plant Of Life
Quantity: 3g
CBD content: 22%
THC content: <0.2% NOT a psychoactive substance/narcotic material
Extra informatie
| | |
| --- | --- |
| Gewicht | 0,03 kg |
| Inhoud | 3g |
| Merk | |
| Afmetingen | 13,5 × 8 × 1,5 cm |
| CBD (%) | |