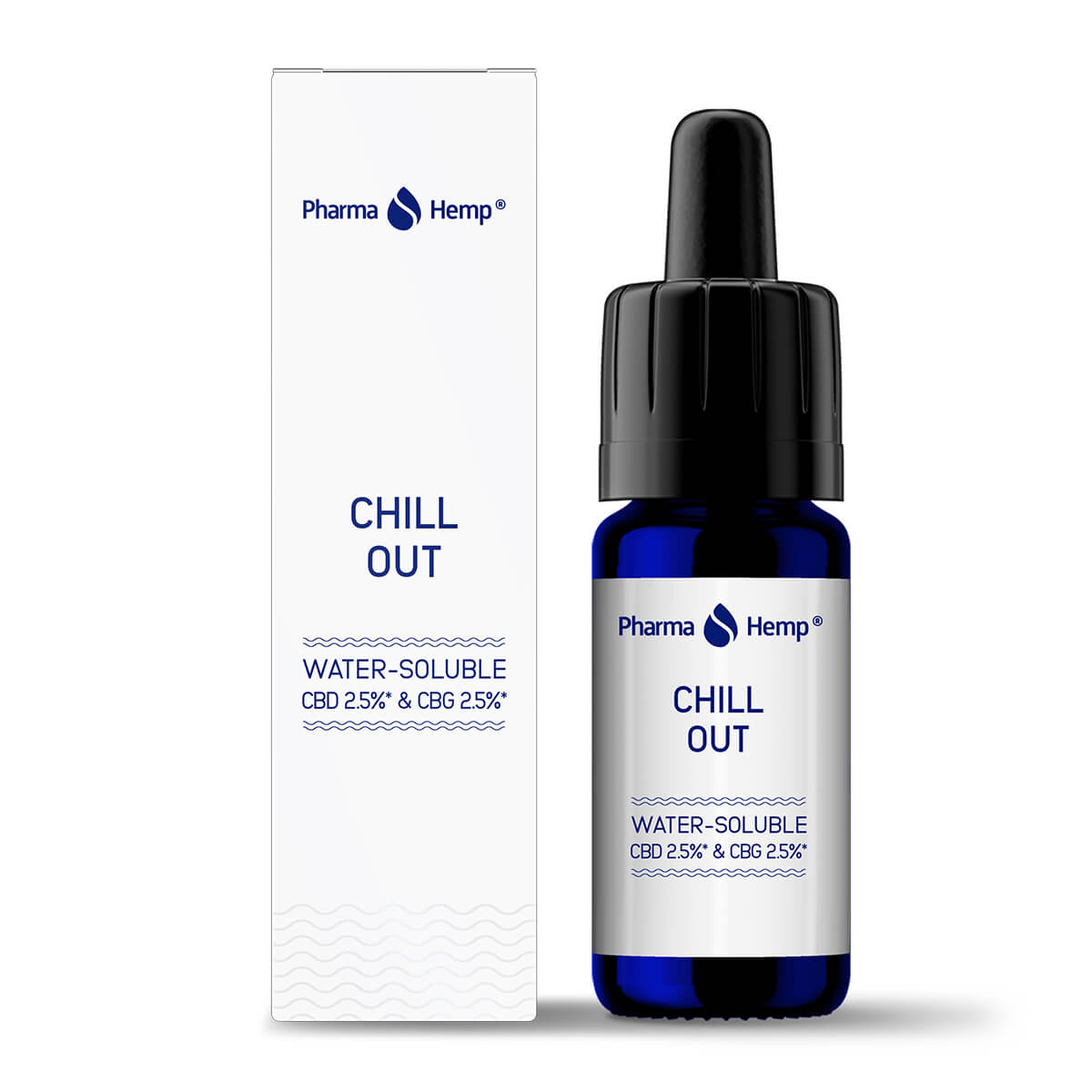 Pharma Hemp Chill Out Water Soluble CBD 2.5% and CBG 2.5%
€19,95
Beschrijving
Extra informatie
Beschrijving
Take The Spotlight
Wholesale Pharma Hemp Take The Spotlight Water Soluble CBD 5% is like selling the Wonder Woman of alternative therapy; the product contains physically mentally and emotionally beneficial ingredients.
The antioxidant epigallocatechin gallate is one of the key reasons that green tea has stayed popular over the years (EGCG). Antioxidants can help to minimize the number of free radicals in a customer's body, which can cause cell damage.
In reality, free radicals are to blame for the majority of aging symptoms. EGCG could assist the customers' cells to repair and defend themselves, so not only will their skin seem younger, but they will also be healthier.
What is L-theanine
L-theanine found in Wholesale Pharma Hemp Take The Spotlight Water Soluble CBD 5% is a type of amino acid present in green and black teas, as well as some mushrooms. Some studies suggest that the ingredient aids in the relief of anxiety, tension, and insomnia. According to the studies:
L-theanine may not only soothe the mind but also do so without causing drowsiness.
L-theanine may help the immune system work better.
Green Tea catechins (antioxidants) and theanine (a amino acid) could help prevent the flu.
L-theanine may be good for people who have high blood pressure when they are stressed. According to one specific study, participants who generally had greater blood pressure after performing certain mental tasks discovered that L-theanine helped them lower their blood pressure.
It is suggested that as a reseller planning on providing the best to your clients, you store the Wholesale Pharma Hemp Take The Spotlight Water Soluble CBD 5% uprightly in a cool, dark, and dry environment.
Ingredients
Aqua, Caprylic/Capric Triglyceride, Sucrose Palmitate, Sucrose Laurate, Cannabis Sativa L. Extract, Lecithin, Steviol Glycosides, Theanine, Camellia Sinensis Leaf Extract, Citrus Aurantifolia Peel Oil Distilled, Citric Acid, Limonene, Potassium Citrate, Potassium Sorbate, Zingiber Officinale Root Extract, Citral, Geraniol, Linalool, Citronelol.
Extra informatie
| | |
| --- | --- |
| Gewicht | 0,047 kg |
| Merk | |
| Afmetingen | 2,5 × 2,5 × 9 cm |
| CBD (%) | |