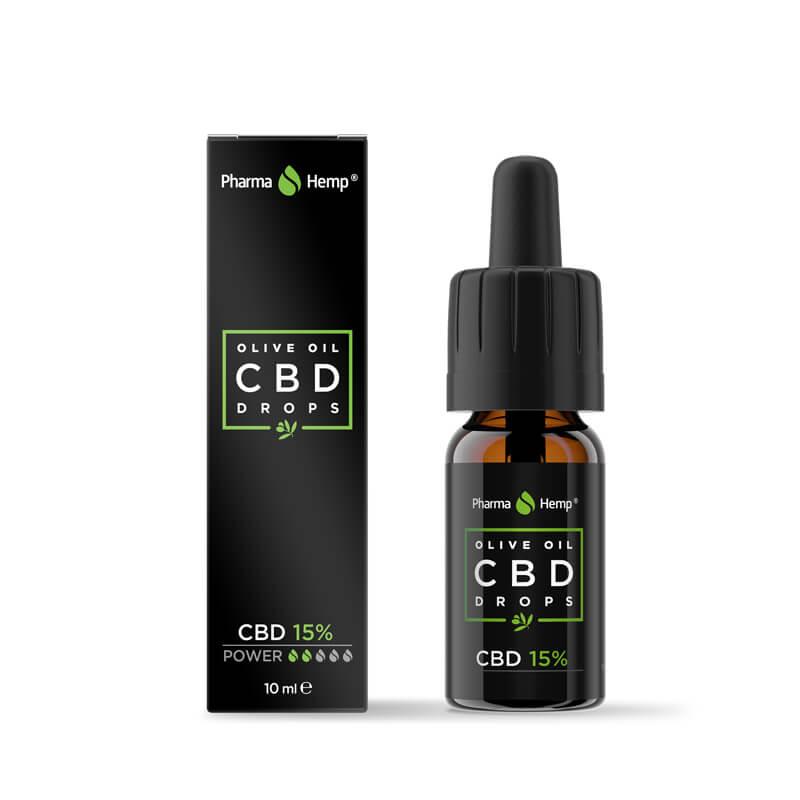 Pharma Hemp CBD Drops Olive Oil 15% (10ml)
€51,95
Beschrijving
Extra informatie
Beschrijving
What You Need to Know About This Amazing Product
Are you aware of the extensive benefits of cannabidiol or CBD? Learn more about the potential benefits of CBD here as we also tell you more about this impressive product.
Pharma Hemp is at it again, bringing you yet another bestseller in the market. This particular CBD oil boasts a high CBD strength of 15% or 1,500 mg. It gets to the end-user in its purest form owing to the impeccable manufacturing standards maintained by the manufacturer.
For starters, the product comes from organically grown cannabis plants. Pharma Hemp only cultivates certified hemp seeds. They select the best plants and carefully monitor the entire production process to ascertain it remains compliant with GACP and GMP guidelines. They do all this with the sole intention of ensuring your customers enjoy the wide range of potential benefits of CBD.
During the production process, Pharma Hemp uses the supercritical CO2 extraction method that retains all other cannabinoids, terpenes, flavonoids, and nutrients. This product is enriched more by diluting it in olive oil. Your customers are certainly in for a treat!
The Powerful Ingredients
This product is made with:
Hemp biomass extract
Caprylic triglyceride
European olive oil is the base oil.
It doesn't have any preservatives, artificial colors, dyes, or aromas. This product has no parabens, toxins, or heavy metals. It has insignificant levels of THC, 0.02% to be accurate. The purity and quality of this product have been backed up by tests from independent laboratories. Your customers will also share good reviews on this product.
Wholesale Pharma Hemp CBD Drops Olive Oil 15% is packed in a 10ml amber glass bottle. It weighs 0.047 kg. It comes equipped with a dropper to enable you to get the drops easily. The bottle doesn't come independently. It is accompanied by a box whose dimensions are 2.5 cm long by 2.5 cm wide by 9 cm high. The outlook of this product is quite appealing to customers.
All the materials used in packaging this product are recyclable. Tell your customers to store this product in a cool, dry, and dark place in an upright position.
Extra informatie
| | |
| --- | --- |
| Gewicht | 0,047 kg |
| Merk | |
| Afmetingen | 2,5 × 2,5 × 9 cm |
| CBD (%) | |