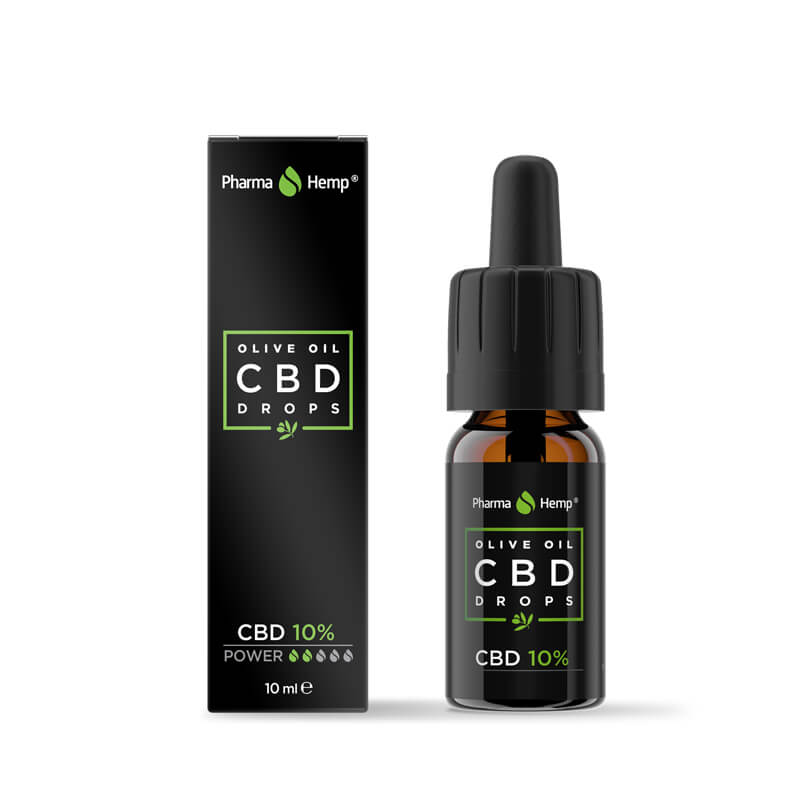 Pharma Hemp CBD Drops Olive Oil 10% (10ml)
€34,95
Beschrijving
Extra informatie
Beschrijving
What You Need to Know About This Product
Here is another product from Pharma Hemp that is in high demand. It's produced from cannabis plants that are cultivated naturally in the sub-alpine regions of Slovenia and the Pannonian plains of Croatia. The hemp biomass used in the production process is treated with strict adherence to GACP and GMP guidelines.
Wholesale Pharma Hemp CBD Drops Olive Oil 10% has a unique CBD strength of 1,000 mg. It comes packed in a 10ml bottle. This, therefore, means that 1ml of this product contains 100 mg of cannabidiol (CBD). When producing this product, Pharma Hemp utilizes the supercritical CO2 extraction process. The advantage of doing this is that the resin produced is filled with a wide range of neutral cannabinoids.
Additionally, Pharma Hemp made the wise decision to dilute this product with olive oil. The olive oil makes this product better. Studies also indicate that olive oil has amazing health and nutritional benefits. Your customers will love this product, and you definitely need to stock it.
What We Put In This Product
We combine the following elements when manufacturing this product:
Hemp biomass extract
European olive oil
Caprylic triglyceride
There are no preservatives, unnatural colors, scents, or dies on this product. Third-party lab tests also prove that this product has no parabens, toxins, or heavy metals. Pharma Hemp has invested a lot in packaging this product in the most appealing way possible. We know how valuable this product is, and we give it a top-notch package to match this value. This product comes in a 10ml amber glass bottle. A sleek dropper accompanies it to ensure your customers have an easy time accessing the drops.
Portability was also considered in the packaging of the product which is why this product is light enough. Its weight is 0.0047 kilograms. The box carrying the bottle measures 2.5cm by 2.5cm by 9cm. Retailers of this product can stock several pieces and carry them around with ease. Your customers can also fit this product comfortably in their daily luggage.
Extra informatie
| | |
| --- | --- |
| Gewicht | 0,047 kg |
| Merk | |
| Afmetingen | 2,5 × 2,5 × 9 cm |
| CBD (%) | |