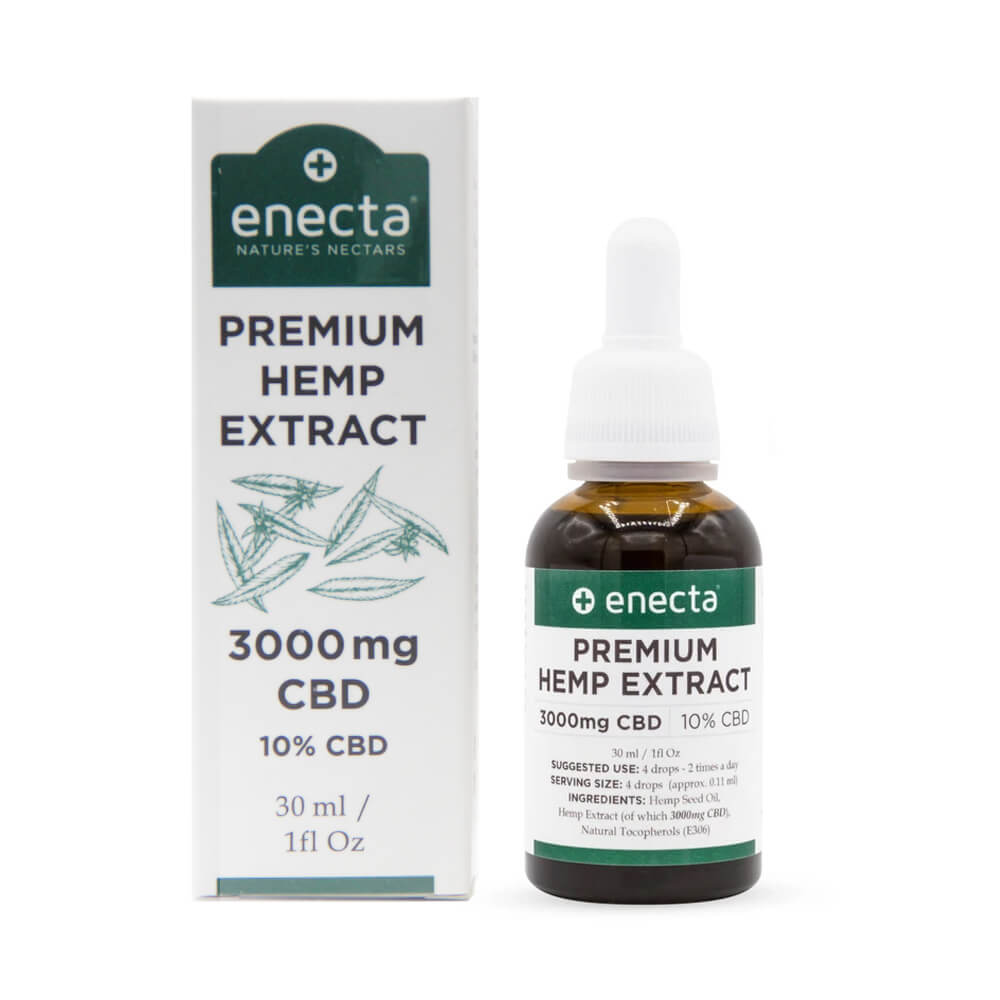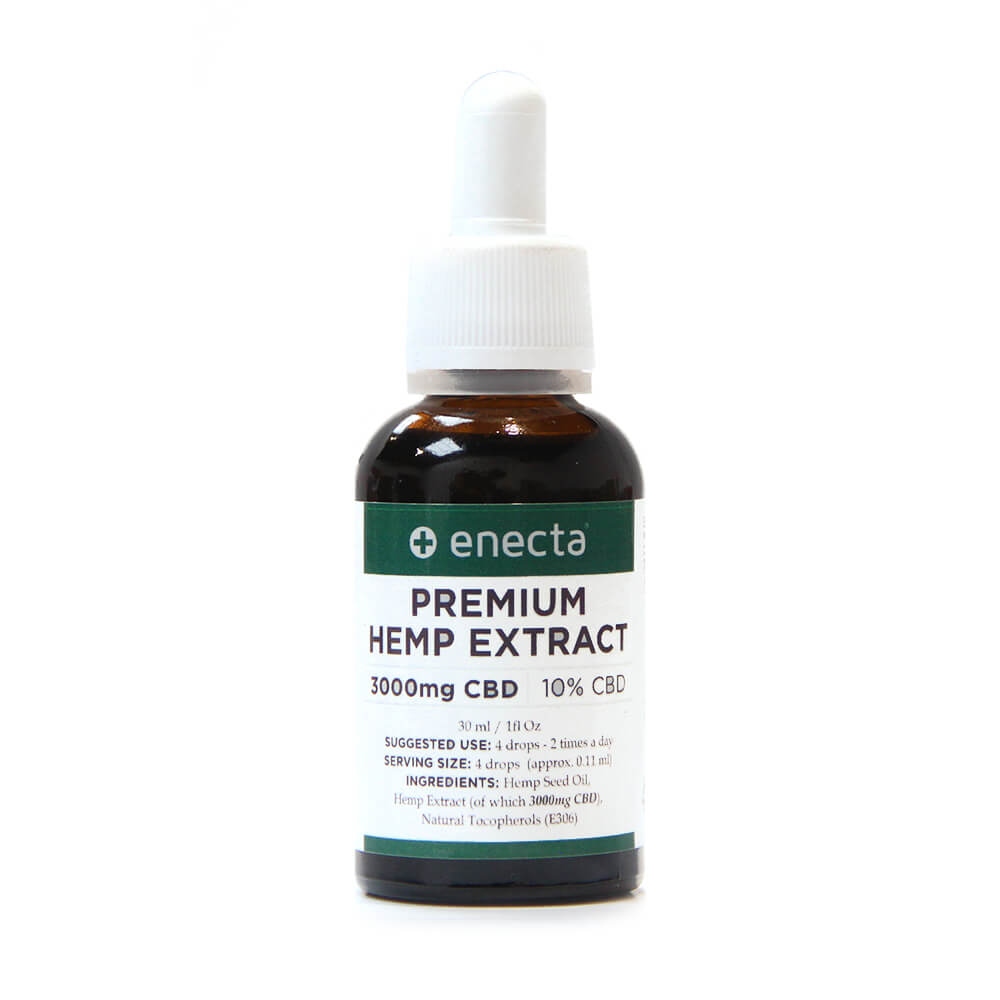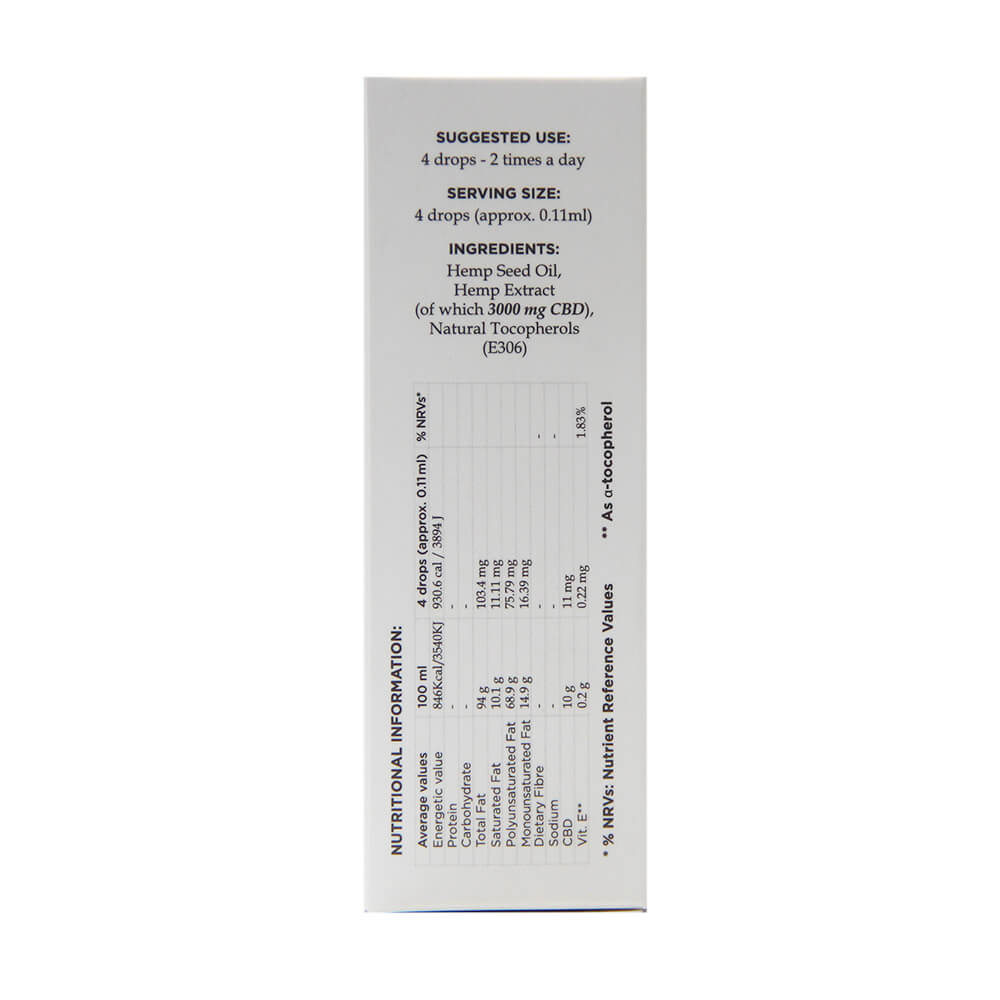 Enecta 10% CBD Oil 3000mg (30ml)
€50,95
Beschrijving
Extra informatie
Beschrijving
About This Product
Enecta brings you Europe's highest-ranked CBD oil in an impressive 30ml package. The CBD strength in this oil is also at a good high of 10%. Additionally, this product is 100% organic and contains almost zero amounts of THC, 0.02% to be exact.Enecta's CBD oil is derived from cannabis plants grown in Italy. We ensure that these plants are cultivated organically without adding any pesticides, fungicides, or herbicides. The result is a pure and high-quality end product.The purity and quality of this product are confirmed by third-party lab tests. GMP certifies that this product has no chemicals, heavy metals, toxins, or impurities. We adhere to the guidelines in place from the cultivation of raw materials to the production process and the packaging stage too.We also ensure that the CBD potency tests are accurate, therefore this product certainly has 10% CBD strength. Your customers will totally love this product!
What's In It
This product is made from:
Cannabidiol (CBD).
Cold-pressed hemp seed oil as a carrier oil.
Vitamin E for added benefits.
Terpenes or hydrocarbons that occur naturally in cannabis.
Other hemp molecules that occur naturally.
Enecta doesn't include any synthetic ingredients in this product. When all these ingredients come together, we ultimately achieve a simple yet very beneficial product that is ideal for continuous use. This offers you a guarantee that you will have numerous return customers when you stock this product. Wholesale Enecta 10% CBD Oil 3000mg is packed in a 30ml glass bottle. It has a sleek dropper for easy retrieval of its contents. The dropper also helps in determining the dosage of the product. Each drop of this product has approximately 3 mg of CBD. The weight of this product is 0.081 kilograms.The bottle carrying its contents is housed in a box whose dimensions are 4 cm by 4 cm by 11 cm. Materials used in packaging this product can be recycled.Advise your customers to store this product away from light in a cool and dry place.
Ingredients
Hemp seed oil, rich in omega 3 and omega 6 fatty acids. Flavonoids and terpenes and to a smaller extent other cannabinoids. 2400 mg of CBD