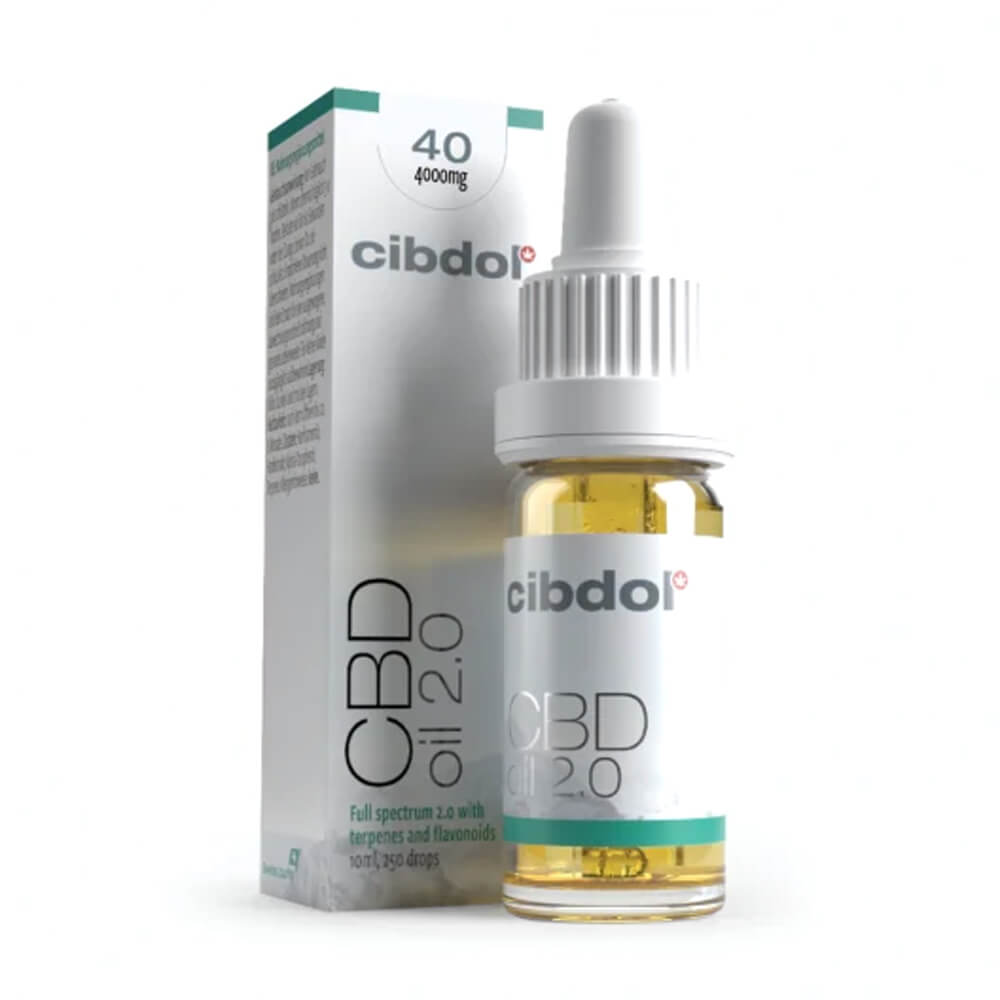 Cibdol CBD Oil 2.0 – 40% 4000mg (10ml)
€126,95
Beschrijving
Extra informatie
Beschrijving
Excellent Quality in Excellent Packages!
At Simply Green, you can get wholesale Cibdol CBD Oil 2.0 – 40% in stylish and classic packages to complement their excellent potential benefits. It is a power pack of lots of potential benefits your customers love and anticipate in all CBD oils. The royal relaxation and stress-free feeling customers desire are achievable, and these oils can help customers out. Wholesale Cibdol CBD Oil 2.0 – 40% is a careful mixture of all the cannabinoids to give a good experience to customers. Every customer desires the potential beneficial effects of CBD products, and this oil is not ready to disappoint them.
Truly, with age, the risk of coming down with diabetes, cholesterol level, and blood pressure disorders remains on the rise. However, with wholesale Cibdol CBD Oil 2.0 – 40%, your customers can breathe refreshingly because studies have found that they contain beneficial properties that improve health. Cibdol makes these oils to give customers better solutions to health.
Maximum Potential Benefits With No Addictive Property
The wholesale Cibdol CBD Oil 2.0 – 40% does not contain tetrahydrocannabinol (THC) and therefore does not give customers the common euphoria and addiction effects. Instead, it contains a good and healthy combination of safe cannabinoids, including CBG, CBC, CBN, and CBDA. It may help customers through their active, stressful, and engaging phase of life with brute relaxation force and heavenly stress-relieving feeling.
Wholesale Cibdol CBD Oil 2.0 – 40% achieve great success for customer desires at any customer usage preference. The perfect soothing and healthy experience customers crave is one drop away, just as the solution your store desire is one wholesale package away. You need an ideal product for your ideal customers. Offer them the satisfaction they seek. After much medical research, it is found that the CBD 2.0 MCT oil has a wide range of health benefits for your customers, from anxiolytic properties, blood pressure, and cholesterol-lowering properties to analgesic properties. Having this product gives room for your store to acquire the label of being the jack of all cannabis trades and master of all. It is one of the final pieces of the CBD market.
The last thing you want your customers to experience at any level of business relationship with your store is a disappointment. Disappointment can come in any way, however, for this wholesale Cibdol CBD Oil 2.0 – 40% your business integrity is a drop safer. Whether in the store or your customers' kitchen, first aid box, or CBD shelf, these oils maintain an interestingly longer shelf life than their counterparts.
This is an all-in-one wellness oil; the need of every customer!
Extra informatie
| | |
| --- | --- |
| Gewicht | 0,049 kg |
| Merk | |
| Afmetingen | 2,5 × 2,5 × 9 cm |
| CBD (mg) | |