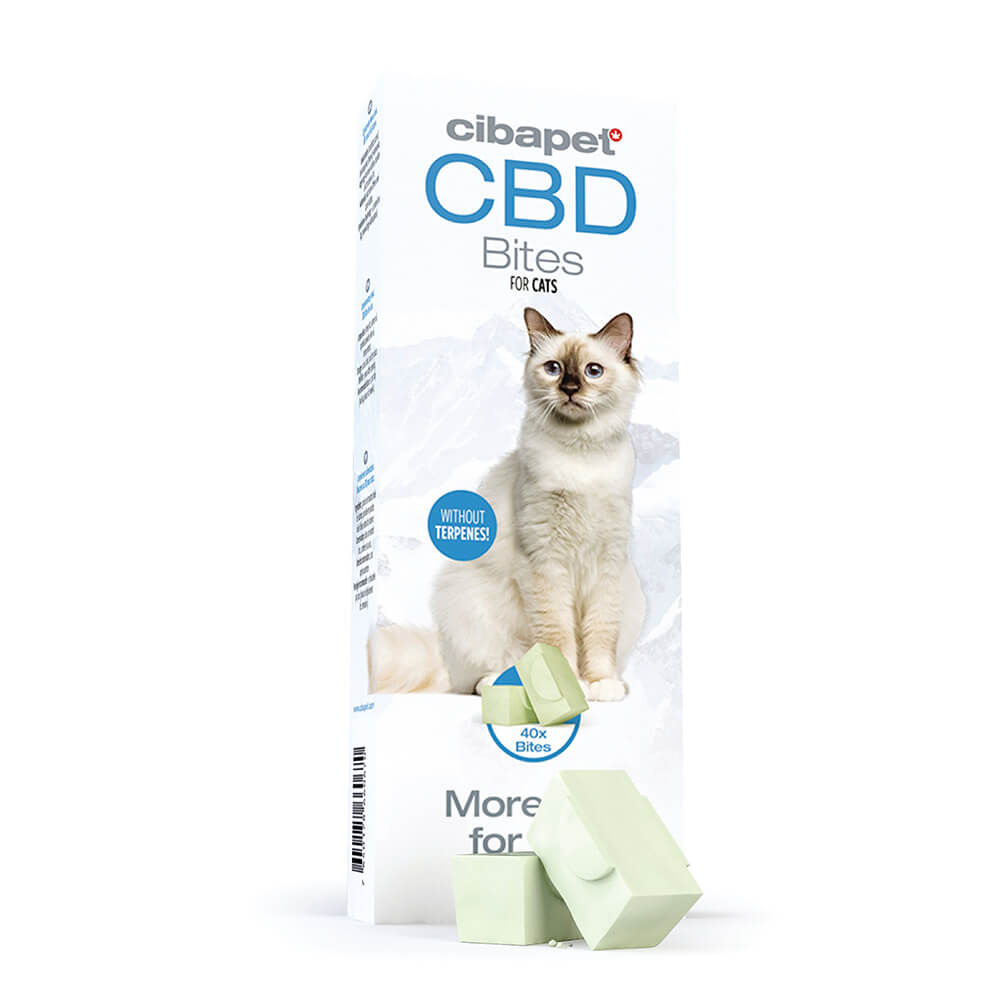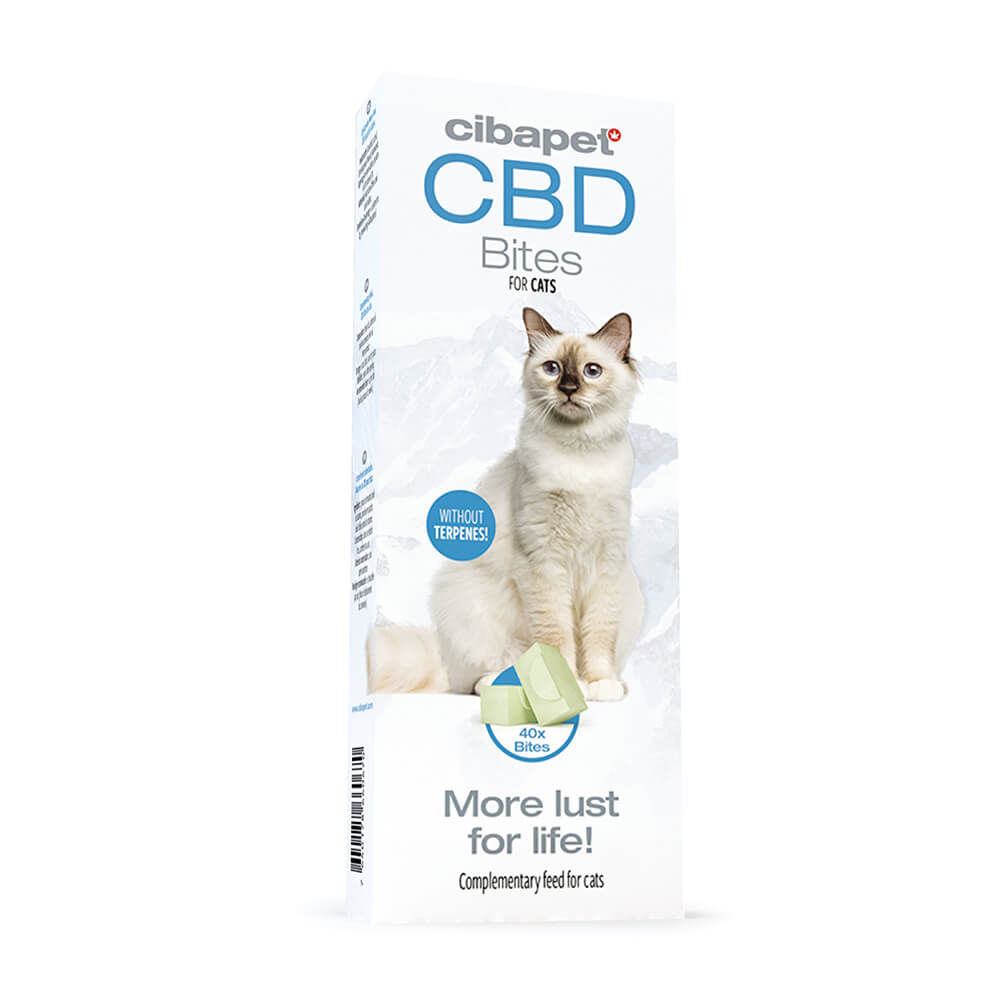 Cibdol Bites for Cats with 175mg CBD
€15,95
Beschrijving
Extra informatie
Beschrijving
A Product for Every Feline Lover
Your cat-loving customers will drool over this one. Everyone wants their lovely companions to live their best lives at all times. And that's why Cibdol came up with the wholesale Cibdol CBD Bites for Cats for your customers' furry pets.
This unique product is made with love and care for your customers' feline buddies to give them the healthiest life ever. Your customers will find out that their cats will enjoy that purr of satisfaction and calmness with this unique CBD and all its uniquely selected ingredients.
Every bite of wholesale Cibdol CBD Bites for Cats contains sheep fat, olive oil, and essential nutrients such as spirulina and salmon oil to taste. All these ingredients perfectly blended will make your customers' feline friends fall in love with this special treat. The exceptional aroma of salmon oil in every bite was carefully selected and added for the cat's absolute pleasure. The team at Cibdol also added spirulina powder because of its many health-enhancing properties. It contains healthy nutrients such as riboflavin and thiamin, iron, calcium, and magnesium.
The crowning of it all is that wholesale Cibdol CBD Bites for Cats also contain our golden ingredient, CBD. This product contains 1.4 mg CBD per bite (56 mg CBD in total).
CBD has been proven by research to be generally safe for cats. This CBD goes a long way in supporting your customers' cat's endocannabinoid system, enabling them to live their catty lives to the maximum. This healthy snack will ensure that your customers look nowhere else for their cats' daily booster because you have it all when you stock up from us.
Your old and new customers will appreciate it when you introduce them to this unique product. That is because it is the best way for them to reward their cats for all the love and comfort their feline buddies give them. Wholesale Cibdol CBD Bites for Cats also come in simple and well-designed packaging. Its name is boldly written on it, as well as the picture of an adorable cat, so your customers don't miss it when they come to get it from you.
The Healthiest Treats For Your Customer's Cat
It's worthy to note that this cat treat is entirely free of THC, genetically modified organisms and other harsh chemicals which will act against the body system of your customers' pets. Also, every trace of terpenes has been carefully removed, as some terpenes are unhealthy for cats. The result is a healthy portion of CBD-infused treats your customers' cats will love from the first bite to the last in the pack.
These lovely wholesale Cibdol CBD Bites for Cats are packaged in bite-sized, chewable portions. Customers won't have to worry about how they'll feed their pets. The product comes in a pack containing 40 bites. These bites are also put in an attractive and well-designed box that is sturdy enough to prevent them from damage. Your consumers will keep coming back for more of this product because it has many perks and features for their cats.
So, go ahead and stock up on the wholesale Cibdol CBD Bites for cats from us, and you'd be glad you did.
Ingredients:
Sheep fat, salmon oil, spirulina powder, olive oil, and hemp extract.